Taylor Otto arrived at Celtic FC Women at the end of last week and was immediately involved, the American coming off the bench to make her debut in that incredible 9-0 season opener against a hapless Hibs side on Sunday afternoon.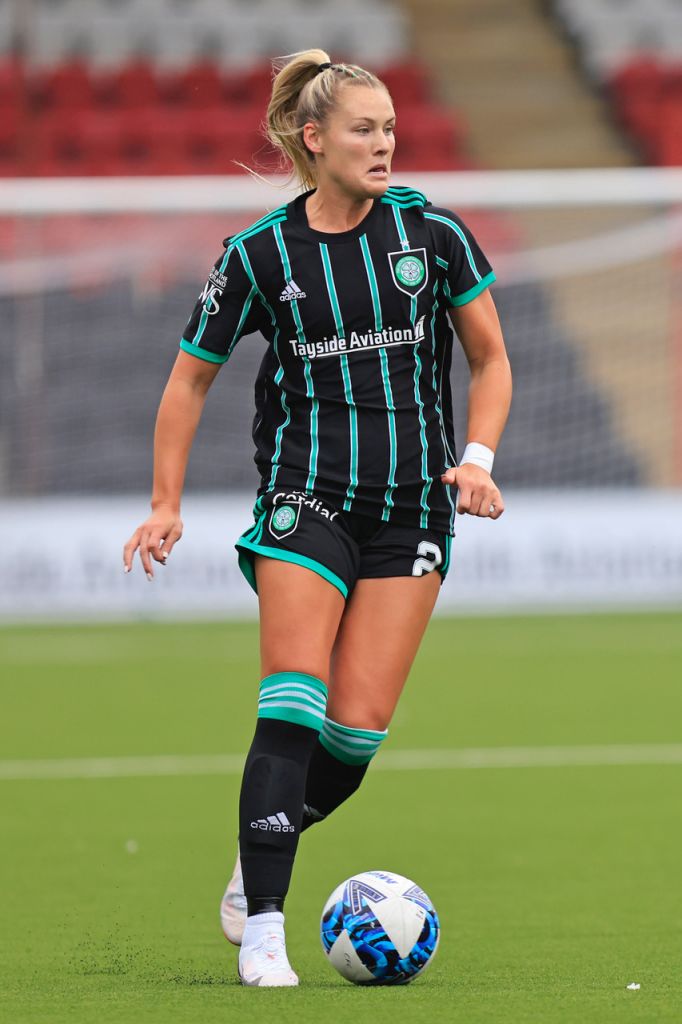 Fran Alonso's fifth summer signing could not have failed to have been impressed as she watched her new teammates, led by a new devastatingly effective new strike-force of Clarissa Larisey, Jacynta and Amy Gallacher, who grabbed eight of the nine goals on the day (the other was an OG), tear Hibs apart from the first to the last minute. Otto got the chance to appreciate everything that the Celtic manager had told her about his vision for the side and the way they'd be playing this season as she marvelled watching Glasgow Celtic putting on a show…
Now it's time for Taylor's Welcome to Celtic with Colette Carr asking the questions for Celtic TV…
."I'm really excited to be here, it really is an honour to be part of a club like this so I'm very excited," Taylor Otto told Celtic TV. "I went to school at UNC (University of North Carolina) Chapelhill and played there for four years, and played at Racing Louisville for a year-and-a-half but decided I wanted to try something new and come overseas."
On Fran Alonso's conversations with her ahead of the transfer, the new Celtic player, who can play in midfield or defence (she's certainly tall enough to play at the back) revealed the lengths that Fran went to to sell the club the the American star. "I really appreciated the way he wanted to play and I really liked how much effort he put into showing all the different drills they do in training, and things they focus on to develop players and it really drew me to the club.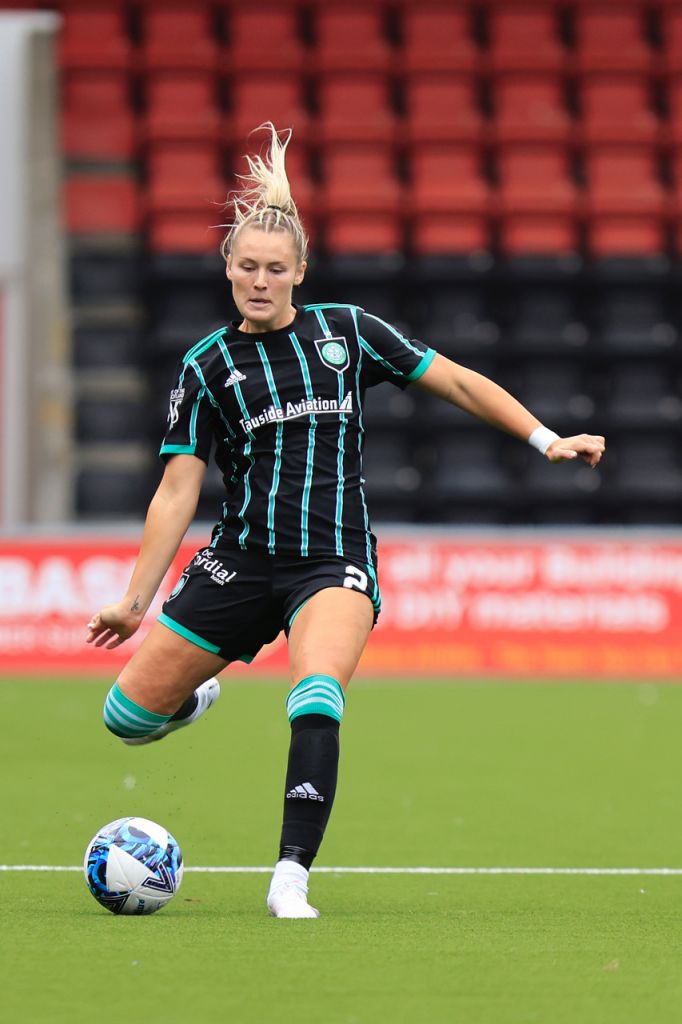 "It's really important because you want to grow as a player every day so it was very important, but for a team as a whole you want to get better with every performance and that was something that seemed really important to him."
With the game well won, Taylor's debut was all about enjoyment and was certainly stress free with this exciting Celtic team playing some lovely football throughout the match. "It was honestly crazy, it was crazy to see," Taylor said. "The girls played great, so I had more of a calmness going into it and I was excited to get my first minutes in a Celtic jersey, especially in a game like that, so it was really exciting.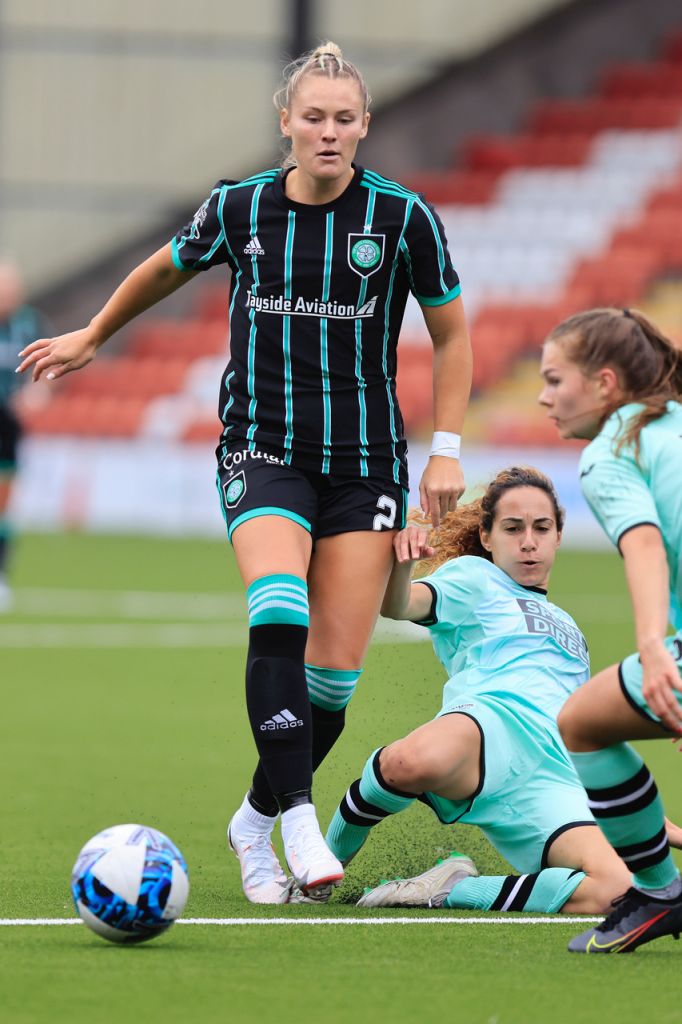 "That game showed me everything that Fran had spoken about. The team played well together, people played well individually and it was great to be a part of."
In her time at one of America's top college football sides, the versatile player shared a pitch with Euro-winning Lionesses, Alessia Russo and Lotte Wubben-Moy. And having witnessed their success and the impact it has had south of the border, Otto shared her happiness at the global growth of women's sport.
"I think it's so important for women's sports that it's growing in different places and I'm really excited about it. I'm so happy for them – they're great people, great players and it honestly gave me chills and made me tear up a little to see them live their dreams."
Welcome to Celtic, Taylor.  Here's another chance to watch all the goals from the 9-0 win over Hibs on Sunday.  It's the first away match of the season on Sunday for Fran Alonso's side when we take on Partick Thistle, with a 1pm kick-off.