TONY MOWBRAY'S short reign as Celtic manager was effectively brought to an end by a comprehensive and humiliating 0-4 defeat at St.Mirren Park, on this day in 2010.
The incredulous Buddies simply could not believe their luck as Celtic, deficient in ever respect, crumbled before them. The sheer folly of dismantling a team and trying to rebuild in the January window was now apparent to all.
Even the news that Dundee United have beaten Rangers in the Scottish Cup quarter-final does little to cheer up the disheartened troops.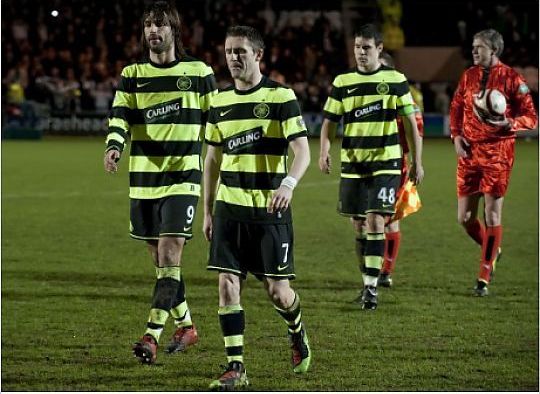 The crowd was a mere 5,018 in the Saints' new stadium, many of the relegation threatened home side's fans didn't think it was worth attending and there were plenty of spaces in their sections of the ground. The Celtic end was full. I was there at one of the corporate tables and was on the phone before the game when they were doing a correct score raffle. Absent-mindedly I wrote on the form 4-0 and paid my pound. Of course I meant to write 0-4 and didn't realise my mistake until after the game when the compere chap was insisting that there was only one winning ticket!
He gave me a bottle of champagne but after that performance we had nothing to celebrate. Celtic were awful.
If you haven't seen this game please believe me that the performance was worse than the score. Celtic were lucky to get away with a 4-0 defeat.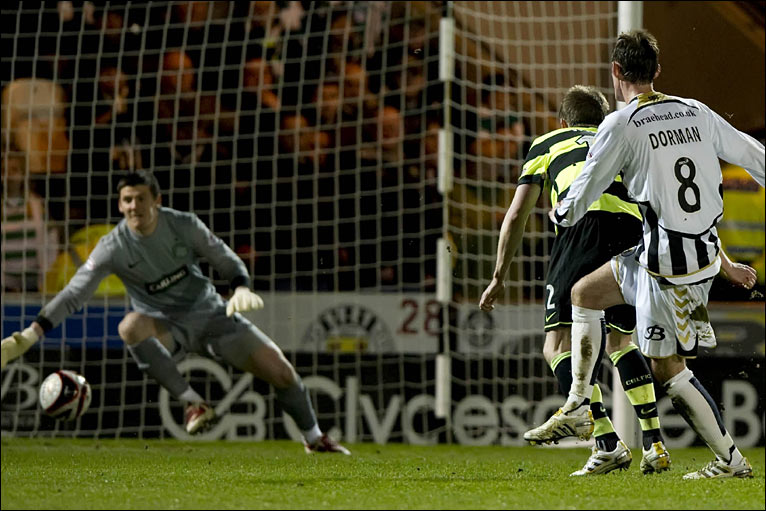 It was the worst defeat Celtic had suffered in the league, excluding games against Rangers, since a 5-1 loss at Dens Park under Billy McNeill. You'd have to go back to the 1950s for the last time Celtic lost to St Mirren by such a margin.
Of course Brendan Rodgers' side lost 4-0 at Hearts in December 2017, well beaten, yes. But it was nowhere near as bad as this defeat and this performance at St Mirren.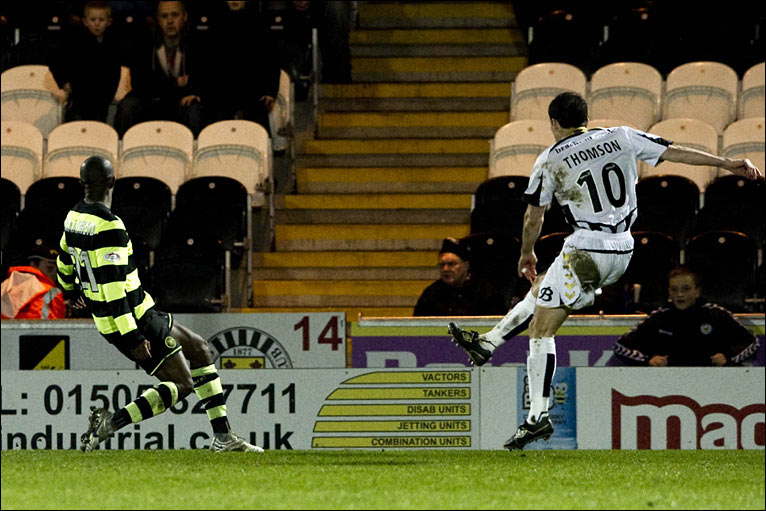 Mowbray was a beaten man, he sat dejected in the dug out, his head was in his hands, just like Ally McLeod at the 1978 World Cup. Mowbray 'resigned' the next day. It may have been a jumped before he was pushed decision as the writing was on the wall for Mowbray.
The Celtic team was Zaluska, Wilson, Braafheid (Rasmussen 75), Thompson, O'Dea, N'Guemo, Ki (Fortune 60), McGeady, Keane, Samaras, McGowan
St Mirren were a goal up at half-time. Norman took advantage of poor defending by Thompson to score in 38 minutes. It was their first attempt of the game, with Samaras and Keane having missed good opportunities for Celtic.
At half-time we thought we could come back. How wrong we were as this Celtic side served up one of the worst 45 minutes I've ever witnessed watching the team. Thompson was clearly not good enough to play at this level and Zaluska, strangely popular with some sections of the support, was an imposter of a goalkeeper.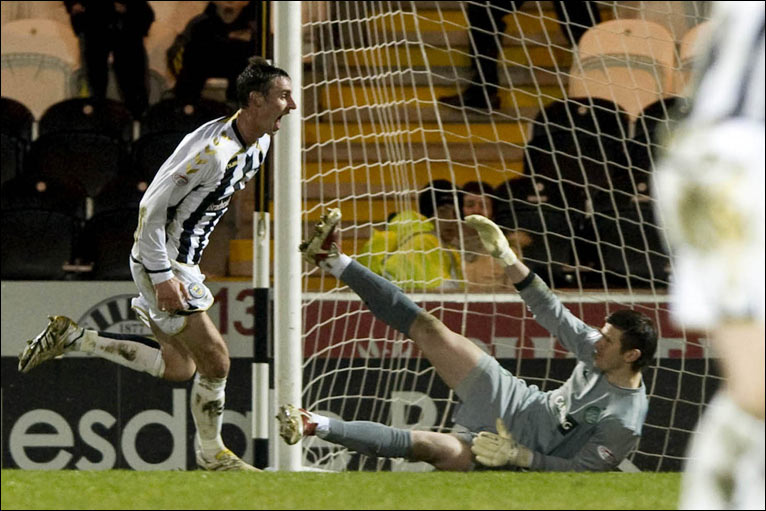 Keane's heart was never in Celtic, few will remember his time fondly. A shame for such a great player at his other clubs. He came for games, goals and a gimmick to say he'd played for Celtic but his teammates weren't at his level and he would make his return to England without a second thought.
Thompson doubled their lead in 58 minutes then in the closing stages as Celtic fell apart both the Saints scorers helped themselves to a second, thanks to awful football from Celtic.
Here are the match 'highlights' if you can stomach it. One thing was certain, it was not a night for Champagne.
Editor
In the meantime please stay safe and take care of you and yours. Think about signing up over on Celtic Noise, to join our Celtic community and enjoy the social interaction with fellow Celtic Supporters – you will be made very welcome indeed and signing up is quick and easy.
And if you fancy having a crack at writing about Celtic for The Celtic Star why not give it a go during these stay at home days? Send your contribution, which can be on any Celtic related topic of your choosing to editor@thecelticstar.co.uk and we'll do the rest.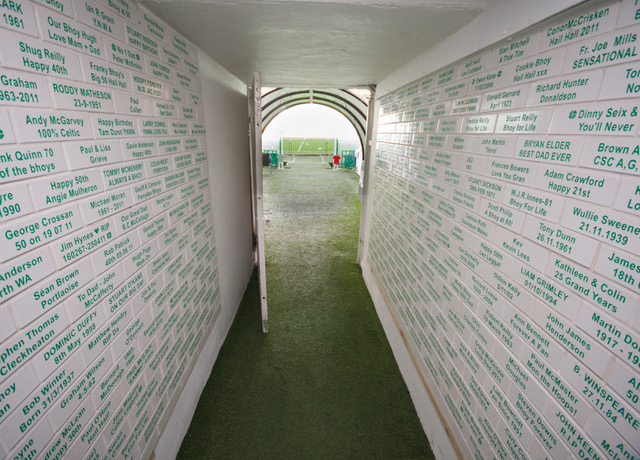 Take The Celtic Star's Photo Tour of Celtic Park and enjoy our stunning photos from inside Paradise RIGHT HERE, RIGHT NOW.
Support Celtic Youth Development
Help raise money for Celtic Youth Development by joining the £1 weekly lottery and you could win up to £25,000 – just click on any one of the photographs below to join. Lots of our readers have already done so and they're now doing their bit to help fund Celtic Youth Development that can deliver the stars of tomorrow and beyond. And you might even win a few bob too! And a special thank you to all The Celtic Star readers who have already signed up and are now supporting youth development to give us the Celtic Stars of the future…