GOAL HERO James Forrest paid tribute to the man who scored the first then set him up for his glorious winner against the Rangers yesterday in a dramatic match that ended with the Champions all but certain to be 8 in a Row Champions.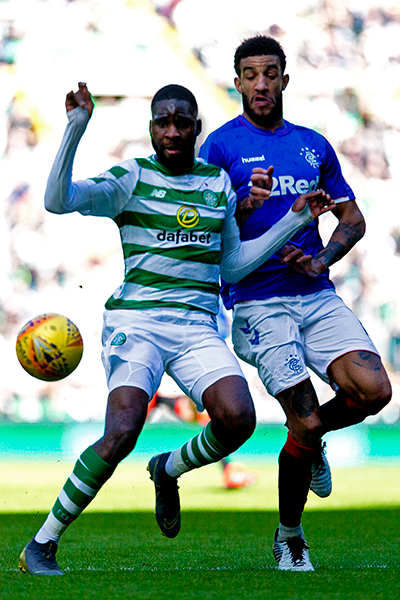 "Odsonne scored the goal then set up mine. He has scored in a few of these games and the manager said afterwards it was one of the best Glasgow Derby* performances he's seen," Jamesy said, and in a lovely wee indirect dig at the Rangers superstar who enjoyed early bathing facilities all on his own, Jamesy continued to heap praise on the player the fans love and call French Eddie.
"He was holding the ball up and contributed really well. You need your striker to be on top form in these games and he was tremendous.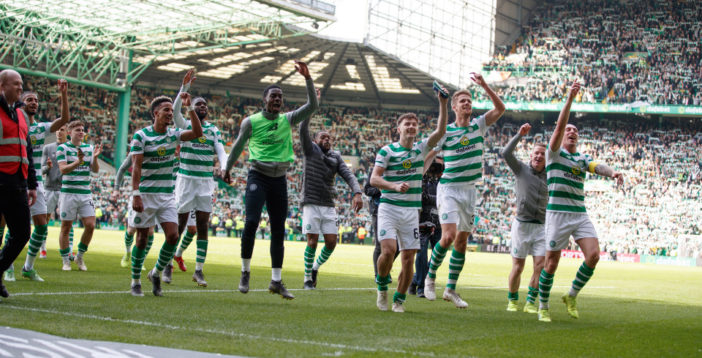 "You could see last season when he came in that he is so chilled. Nothing fazes him. Once he gets the ball at his feet he can bully defenders and it was a great performance from him."
Forrest, like the rest of the Celtic Bhoys, was eager to put right the wrongs of 29 December and that was done in dramatic fashion.
"After the last one it hurt even more because we didn't have a game for a good few weeks. We were still hurting in Dubai and that is why since we've come back we've done well.
"Everyone felt it but you don't want to keep talking about it because it will get you down.
"Our intensity in the first half was good, the only disappointment was we didn't get more goals.
"Rangers got a bit of confidence from the fact it was 1-0 and we played better when we also went down to 10 men. We showed our character to come through it and the manager said it's a massive step for us.
"That's us 13 points clear and he keeps saying we want to wrap it up as soon as possible. Hopefully we can play with a bit more freedom as we've maybe not been at our best in the last few games."
Forrest also praised the Celtic captain who certainly got under their skin – it was Peak Broony yesterday from start to finish, what a Captain we have!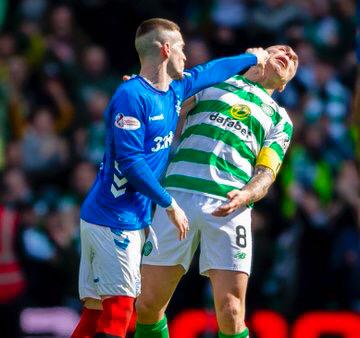 "It's a Glasgow Derby* game and everyone wants to win. Their players are the same.
"Broony put in a great shift and he was buzzing. It's a big result and he's happy with that. I have never played with someone who has got so much about him.
"I don't know what happened with the red card but he keeps going. He is a real plus point to have in the team.
"With Glasgow Derby* games there is always a big buzz in the couple of weeks leading up to them.
"Once the game starts, that is when you can really enjoy it. The game had everything, red cards and goals for both sides.
"Getting the goal at the end was good because the boys put in a good shift."
*There is no Old Firm, Jamesy, get with it, please! But this is why we'll forgive you…