Ange Postecoglou spoke to Celtic TV, BT Sport and to the mainstream media in the press room at Celtic Park last night after the 1-1 draw with Shakhtar Donetsk in the Champions League.
Across all interviews the message from the Celtic manager was consistent. Celtic had been able to compete in all five games so far in the Group stages, had played their football and were in all games but perhaps lacked the experience at this elite level of football. But we'll be back for more next season and will only benefit from this year's debut campaign for this Celtic team.
Incidentally if you want a really strong appraisal of Celtic in the Champions League this season have a read at Niall J's outstanding contribution on The Celtic Star today.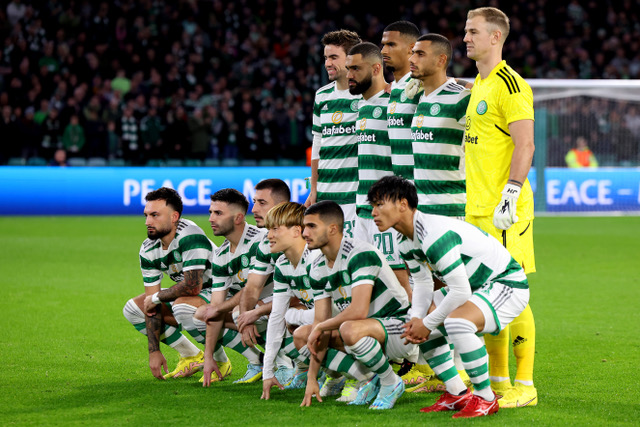 "It would be a missed opportunity if we don't qualify for next year and use what we've gained this year to become a better football club at this level," Ange Postecoglou speaking to the media after last night's 1-1 draw with Shakhtar Donetsk at Celtic Park, a result that meant Celtic will finish bottom of Champions League Group F and will not progress to the Europa League knock-out stages.
On the game the Celtic manager had this to say: "It was a tight Champions League game with a lot on the line for both clubs. We got ahead, we were in control and then we got caught on the counter. We had a chance through Kyogo and missed. They had a chance and missed. Unfortunately, we are just disappointed we couldn't get the result we wanted."
Via his Celtic TV post-match interview Ange Postecoglou said:
"With so much at stake, it was never going to be an open affair. They were never going to open up too much, even at 1-0 down, so I never thought it was going to be a game with a lot of chances.
"But I thought for the most part we controlled the game well, we got into good areas and minimised their threats to one or two chances, but as I said, in the end, that's the fine margins. They've scored a world-class goal and they got back in the game.
"At this level you have to earn everything you get and that's part of the process. You know that it requires massive effort every time, and that's why victories at this level are not easy to come by, and for us as a football club, that's what we aspire to be.
"We want to be a Champions League football club that is there every year and is making an impact, and that's our task now.
"It's fine margins but I can't ask any more from the players. They've given everything this whole campaign. There's some learnings there and areas where we've fallen short, but overall, as I said, we've tried to set out going a certain way and I think we've done that."
On being in the competition every year to become a Champions League club, and one that can compete while playing our own style of football, Ange said:
"The boys are disappointed. They are flat and that shows where our ambitions are. We want to make an impact in the Champions League.
"This is our first time in it for five years. There are areas we have fallen short and we need to improve. Our ambitions lie in the Champions League and that only happens with a continual presence in this competition.
"I measure progress by performances and I don't think there's been a game we haven't been competitive in. That's where you measure it. If we were outplayed in every game, it would be easier to say we need a lot of work.
"But we have been in every game and moments have cost us. What needs to change? Just experience at playing at this level. There is no magic formula, it's experience and continually striving to improve.
"We have to be in this competition every year if we want to make an impact. We can't go five years without being in it and then expect to make an impact at this level. That's our task and challenge.
Becoming a Champions League club is being in there every year."
Highlights are shown below…