As Celtic FC Women turned professional this season, The Celtic Star had intended to ramp up the coverage during this landmark year for the team.
Unfortunately after a fine start to the season The Covid-19 outbreak has put paid to the Celts attempts to build on those positive results and our own hopes to help raise their profile during such a ground-breaking season.
It had been a wonderful opening few weeks as the Celts opened up the league campaign with a brilliant 2-1 win over Glasgow City at K-Park in East Kilbride. No mean feat when you consider their opponents had won 13 consecutive league titles as well as last season's Scottish Cup.
Set fire to the rain 🔥 pic.twitter.com/6GieopTUQl

— Celtic FC Women (@CelticFCWomen) February 22, 2020
The Celts have also qualified for the last eight of the League Cup and remain undefeated in all competitions. As such the enforced shutdown due to Covid-19 has come just when the momentum was starting to build for new head coach Fran Alonso and his team.
What this unfortunate situation does however do is give us a chance to introduce to The Celtic Star readers some of the main players as Celtic start their maiden voyage in the professional game.
First up, we have a look at new coach Fran Alonso who had this to say to the official club website when he was unveiled as the Celts Head coach.
"When Celtic want you, you can't say no," Fran said. "Celtic is about passion, heart and soul, about the love of great attacking football."
Alonso replaced Eddie Wolecki Black, who steered Celtic to successive third place finishes in the SWPL1 in his two seasons and came with a fine footballing CV before signing on at Celtic.
Academy graduate @kathleenmcgove1 making easy work of the Soccer Academy's #TrebleTreble challenge 😎 Show us what you've got and tag @CelticSocAcad! #CelticSoccerChallenge https://t.co/QbaV7JQvzs

— Celtic FC Women (@CelticFCWomen) March 27, 2020
Fran's previous job with Lewes Women FC had led seen him manage in the FA Women's Championship in England. He had been there for only a year before Celtic came knocking at his door.
Peter Lawwell speaking to the club website was certain he'd got the right man for the job.
"We are really pleased to have been able to secure Fran as our new Head Coach and everyone at Celtic is delighted to welcome him to the club. We really look forward to working with him.
"We know he has real pedigree as a coach and we are sure he will make a very positive contribution to the team, within our new exciting structure."
Prior to his role with Lewes FC had mixed in some esteemed company, and those connections point to a coach who will bring some of the freshest tactical ideas form the highest level to Celtic.
Alonso worked as Ronald Koeman's first-team assistant at Everton and Mauricio Pochettino's technical coach – and unofficial translator – at Southampton before his transition into the women's game, ending a seven-year association with Premier League football last summer when he took up the job with Lewes FC.
The immediate challenge for Alonso then was to change his new team's style to the possession-based football he learned under both Koeman and Pochettino. In recent years Celtic had been more noted for their physical style of play, especially against better teams like Hibernian and Glasgow City.
This is how @rachjohnstone_ occupies her time at the moment @CelticFCWomen @CelticFC @WiigaLadies @ScotlandNT @SirEScottSchool @cne_siar
⚽️💚🍀🏴󠁧󠁢󠁳󠁣󠁴󠁿🧤 pic.twitter.com/QaWzxpy73T

— Rhona Johnstone (@willowcroftrj) March 26, 2020
The opening games of the season has shown the transition is being embraced by the players and there doesn't seem to have been too much difficulty changing tack. If there had been doubts the win over Glasgow City would have won over the remaining doubters amongst the squad and in the stands.
The game was played in a gale force wind and driving rain and they were taking on the best proponents of the passing game in Scott Booth's City side. They more than matched a team well established in possession football and came out on top. If you are trying to get your players to buy into a vision, a win like that is bound to convert even the most sceptical of detractors.
Fran Alonso believes Scottish Women's Premier League teams are in a position to compete for some of the best players in Europe and has already made moves in the transfer market.
The new Head coach has continued the drive towards a professional outlook by signing up a few new faces to the ranks with Lisa Robertson, Sarah Teegarden and Summer Greenall signing on before defender Jodie Bartle signed up from Coventry United.
Midfielder Lisa Robertson has joined the Hoops after two years at English Championship side, Durham and has a fine CV. She won the domestic treble with Glasgow City in 2013 as well as three Scottish Cups and four League Cups during two spells with Hibs.
Midfielder Teegarden, 24, was most recently with French side Lille and has also played professionally in Sweden and America, while Forward Summer Green, 24, has been capped at Under-17, Under-20 and Under-23 level and spent last season with Swedish club Vittsjo.

Jodie Bartle a centre-half, has signed from Coventry United. Jodie began her career as a 17-year-old with Yaxley before moving on to Peterborough Northern Star and Loughborough Foxes before making the move to Coventry and now onto Celtic.
The latest signing joined on the eve of the league season when Spaniard Anita Marcos joined the club on loan from Atletico Madrid. The 19-year-old forward is one of the most exciting young players in Europe, and has already won two league titles with Atletico, as well as twice helping Spain lift the Under-19 European Championship.
It's been a whirlwind start for Fran Alonso however first impressions are his Celtic side is heading in the right direction both on the park and in terms of player recruitment.
Which international Celt are you? Screenshot and send us your answers! 🌍🍀 pic.twitter.com/0e7gux3jPB

— Celtic FC Women (@CelticFCWomen) March 26, 2020
One advantage for Alonso with the enforced shutdown will be the chance to slow down, after an incredibly busy start and take stock. For a strategic thinker the time to plan ahead will be to his advantage.
Once the season starts again, Celtic and Alonso will be looking to hit the ground running. As and when it does, The Celtic Star will bring you all the successes and tribulations of this ground-breaking season. It promises to an entertaining journey if the opening exchanges are anything to go by.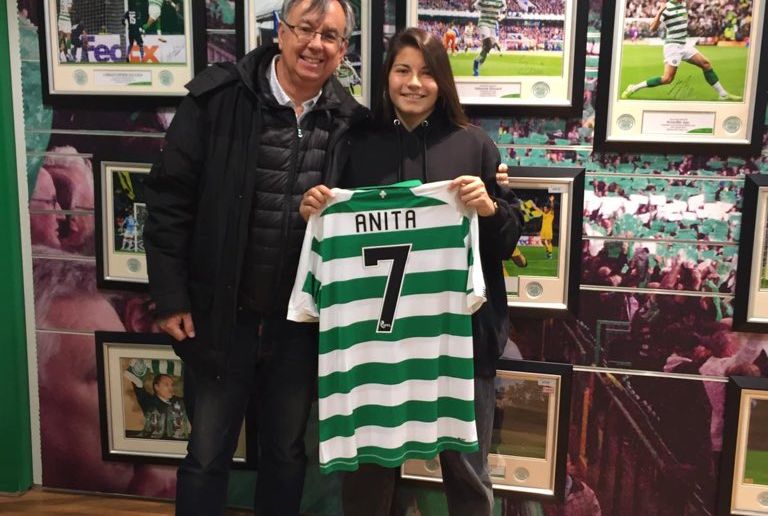 In the meantime we'll introduce you to some of the new signings and established players over the next few days and weeks. Starting next time out with Celtic's new number seven, Anita Marcos.
Niall J

Incidentally Liam Kelly's article on his first away day trip European adventure following Celtic was published on The Celtic Star last night was a brilliant read and you can enjoy it HERE.
Memories Of Watching Celtic Abroad For The First Time: Misfortune In Munich… https://t.co/eg4IVelUR3

— The Celtic Star Editor (@CelticStarMag) March 27, 2020
And don't forget to test your Celtic knowledge in David Potter's latest quiz…
Today's Celtic Quiz set by David Potter covers 1980-1999 | The Celtic Star https://t.co/oe3NuCcUL9

— The Celtic Star Editor (@CelticStarMag) March 28, 2020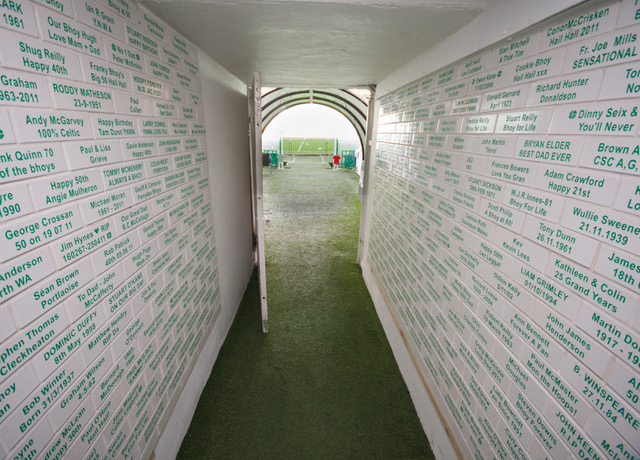 Take The Celtic Star's Photo Tour of Celtic Park and enjoy our stunning photos from inside Paradise RIGHT HERE, RIGHT NOW.
Support Celtic Youth Development
Help raise money for Celtic Youth Development by joining the £1 weekly lottery and you could win up to £25,000 – just click on any one of the photographs below to join. Lots of our readers have already done so and they're now doing their bit to help fund Celtic Youth Development that can deliver the stars of tomorrow and beyond. And you might even win a few bob too! And a special thank you to all The Celtic Star readers who have already signed up and are now supporting youth development to give us the Celtic Stars of the future…