When the signatories were completed on the five-way agreement the whole of Scottish football breathed life into Frankenstein's monster and emboldened a new club to double down on the sense of entitlement and importance its previous incarnation had regularly exhibited.
A willingness of football's governing bodies to embrace the continuation myth showed the desperation Scottish football governance had for any version of Rangers, theRangers or whatever basket of assets is sold next and rebranded.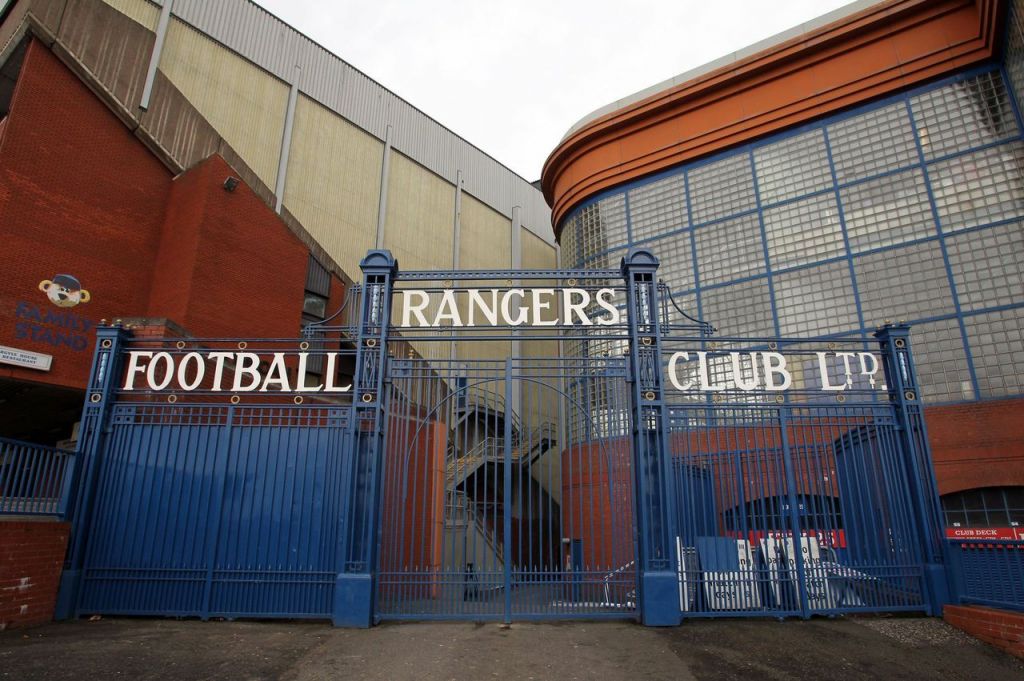 And if they ever thought the Ibrox club would be thankful for their actions, those involved have had a long time now to repent at leisure. Meanwhile theRangers do as they please knowing full well there will be no consequences for their actions no matter how much their behaviour impacts on the rest of Scottish football.
That's why it's cringeworthy to watch SPFL Chief Executive Neil Doncaster make out there was some sort of victory when League sponsor Cinch agreed to a solution to the long running unwillingness of one club to adhere to a sponsorship agreement entered into by every member club.
That Cinch did so allowed Doncaster et al to save face publicly, but scratch the surface and you can simply see the current incarnation playing out of Ibrox has pulled their pants down in public and slapped their backside yet again. And there can be no comeback because those involved with theRangers know the other side have far more to lose if they ever dared to genuinely challenge them.
Whether it is banning BT Sport pundits from entering Ibrox on a matchday, or whether the BBC have to phone Ange Postecoglou on his mobile for his post-match comments because the state broadcaster remains forbidden to enter Ibrox, and now a league wide sponsor is invited to show its branding and livery at every Scottish club bar one, theRangers embarrass Scottish football at every turn, yet as they stick two fingers up to us all our governing bodies cannot lift a finger of their own.
Can't believe it's been 10 years since Lorraine Stoble won teacher of the year, what a fantastic achievement that was pic.twitter.com/AY1IhJuodh

— Grant (@coll_wild) June 16, 2022
Of course, this revisiting of the agreement with Cinch by Neil Doncaster is being sold as a success because clubs – well most – will still receive much needed sponsorship income. But as with all the other anti-social behaviour exhibited to their neighbours, be it clubs, stakeholders, sponsors or media partners, theRangers behaviour – and the governing bodies unwillingness to check – it all comes at a cost eventually. That's because those we seek to court next to fund Scottish football will all be having second thoughts, and given Doncaster et-al's propensity to under-sell Scottish football as it stands, it doesn't bode well when the time comes to negotiate future sponsorship and media deal does it?
If you owned a company and fancied attaching the name of your brand to Scottish football you'd do so for two good reasons – Celtic and theRangers and of course the 4 times a season derby that comes with it. That goes live to a Sky TV audience across the globe and that's what you pay for, when it comes down to it all the rest is small in comparative exposure.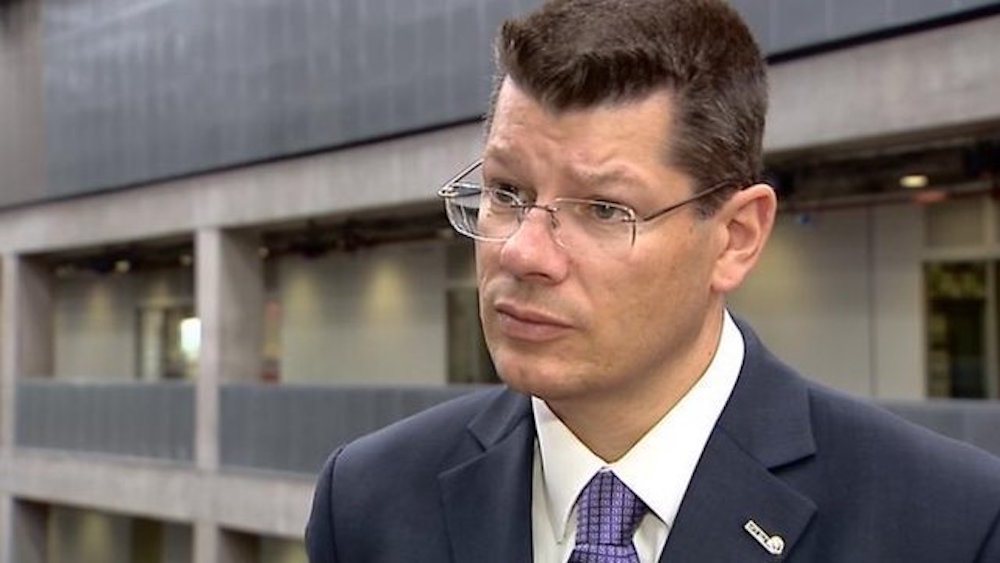 Can Doncaster now say with sincerity to any future sponsor that all his member clubs will adhere to any contract signed? No, he can't.
Can he honestly say to any broadcast organisation that they and the staff they choose have broadcast alongside them will be able to go about their job of work unhindered by noses being out of joint when a certain club receives balanced criticism? Not a chance.
So where does that leave us? It leaves us in a position where most self-respecting companies wouldn't touch us with a barge pole. Doncaster can't even offer the defence of repercussions being within the regulations that can be utilised to bring dissenting voices who choose not to engage with deals at a whim to heel, because during this process with Cinch theRangers received no such thing.
Even through all of this they still kept their seat of the SPFL board, Doncaster et al couldn't even shift them from that, and that shows just how impotent this organisation is when it comes to one particular club. And whilst their behaviour goes unchecked, Scottish Football's reputation as somewhere to exhibit and sell your brand sinks like a stone.
Doncaster and the SPFL can dress this up as a success all they want but this was simply a rescue act of a current deal that will still have long standing financial repercussions when it comes to attracting money and media exposure to the Scottish game in years to come.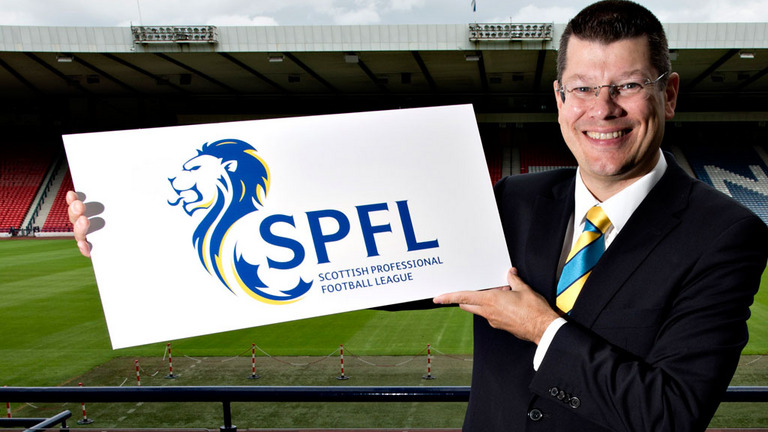 And all of this goes back to a five-way agreement and a desperation to have a 'Rangers' of some description in Scottish football. At the time they said it would be Armageddon without them, yet with a new emboldened and protected species that emerged, the landscape of Scottish football is moving slowly towards that bleak outlook in any case.
It really should be a Cinch to run Scottish football yet those in charge of Scottish football don't half make a pig's ear of it.
Niall J
So the 11 SPFL Premiership clubs have handed over more to cinch for similar money in order to allow their competitor from Ibrox to strike their own kit and advertising deals. Those clubs have the leader that they deserve- Doncaster.https://t.co/i3lY9ClV1c

— Joe McHugh (@videocelts) June 15, 2022
How can it possibly be right that the Tribute Act are allowed to ignore the league sponsor and be free to sell that space to a 3rd party but still benefit from the sponsor's prize money?
What if they win the league? What league will they have won?@spfl @CelticFC

— Stuart Murdoch (@Brigendbob) June 16, 2022
— TheCelticBlog (@CelticBlog2018) June 15, 2022
SPECIAL OFFER – GET YOUR FREE TWICE AS GOOD T-SHIRT WHEN YOU ORDER THE HARRY HOOD BIOGRAPHY FROM CELTIC STAR BOOKS…
Please tell us your t-shirt size when ordering from the link below…posted immediately well in time for Father's Day this Sunday!