NORWAY'S manager Lars Lagerback has added to the Celtic summer angst by suggesting that Kristoffer Ajer should consider moving to a bigger league so that he can develop quicker.
But the young Celtic Star hit back telling his international boss that he plays for one of the biggest clubs in the World.
Lagerback is almost certainly going to start Ajer in Norway's Euro qualifiers against Romania and the Faroe Islands but the two will have to agree to disagree on where the 21 year old defender plays his club football.
"I don't think the Scottish league inhibits his development, but it's fair to say if he became a regular starter at a higher level, it would probably speed it up.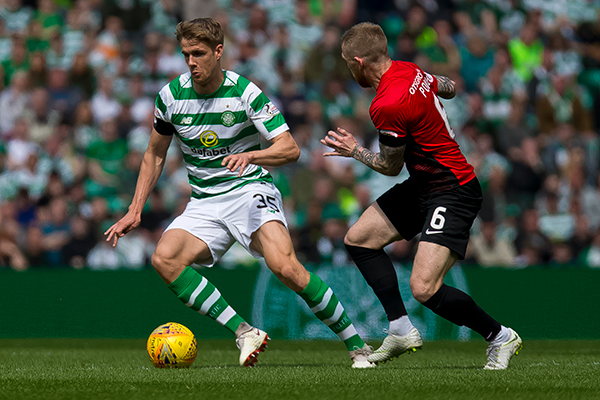 "The harder the level you are at, the more you have to be on your toes. But to be fair, it's about him being at a club where he gets playing time and Celtic do have Champions League matches every season so he is in a good environment.
"I think he takes less risks than he used to in his game, but that comes with experience," Lagerback said to the Norwegian media as reported by Daily Record.
Kris Ajer though was having none of that and is delighted to be a Celtic player. "I have a three-year deal at Celtic and I am at one of the world's biggest clubs. I love to play there.
"That's the only thing I am focusing on. It's a really exciting time. Neil Lennon has come in and done a very good job. We won the Treble. It's fantastic to be in Glasgow. I am looking forward to next season," Ajer responded.
"The past six months have undoubtedly been the best in my career. I have played all the matches and performed well with the rest of the team. It's been really good."
Ajer also spoke about an incident that happened after Celtic's 2-1 win over the Rangers at the end of March that effectively ended the so-called challenge from the world beaters. At full-time a young supporter had got himself onto the park before being grabbed by a steward. Ajer picks up the story.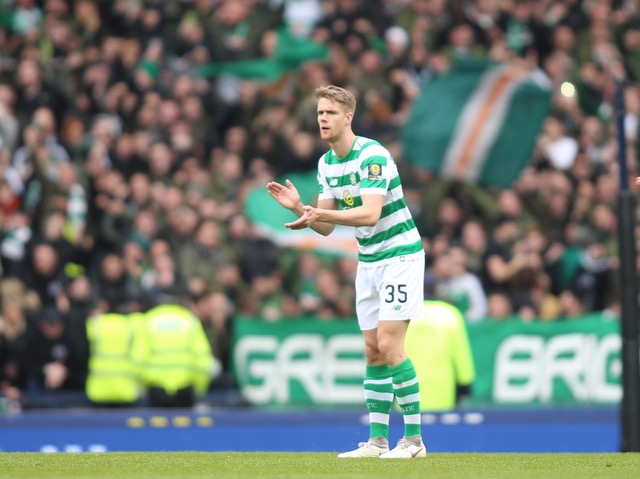 "There was a young boy who ran onto the track when everyone was celebrating our 2-1 win. I gave him a shirt, but it was confiscated by the stewards after it.
"I managed to send a message to his father on Instagram – it was actually the boy's birthday that day. I agreed to meet him at Celtic Park before we went to an away game and I gave him the signed shirt for his son.
"Of course, he was incredibly pleased. The fans are the people who mean everything in football. I play in front of 60,000 home supporters every game and they were voted the World's Best Supporters last year.
"It goes without saying that they mean a lot to the club."