David Turnbull eyes goalscoring competition with Reo Hatate and Matt O'Riley…
David Turnbull hit double figures for Celtic last season in terms of his goalscoring exploits and that was despite dropping out of the team after pulling his hamstring during the League Cup Final win over Hibs at Hampden just before Christmas.
While out of the team he saw the arrival of two additional attacking midfielders in Reo Hatate and Matt O'Riley in the January transfer window then after he got match fit for the the end of the season, Tom Rogic left the club after just under a decade.
You would imagine that Turnbull, Hatate and O'Riley are all going to feature prominently in the Celtic line-up this season and the former Motherwell man is clearly eyeing a little bit of competitive rivalry in terms of goalscoring exploits this season.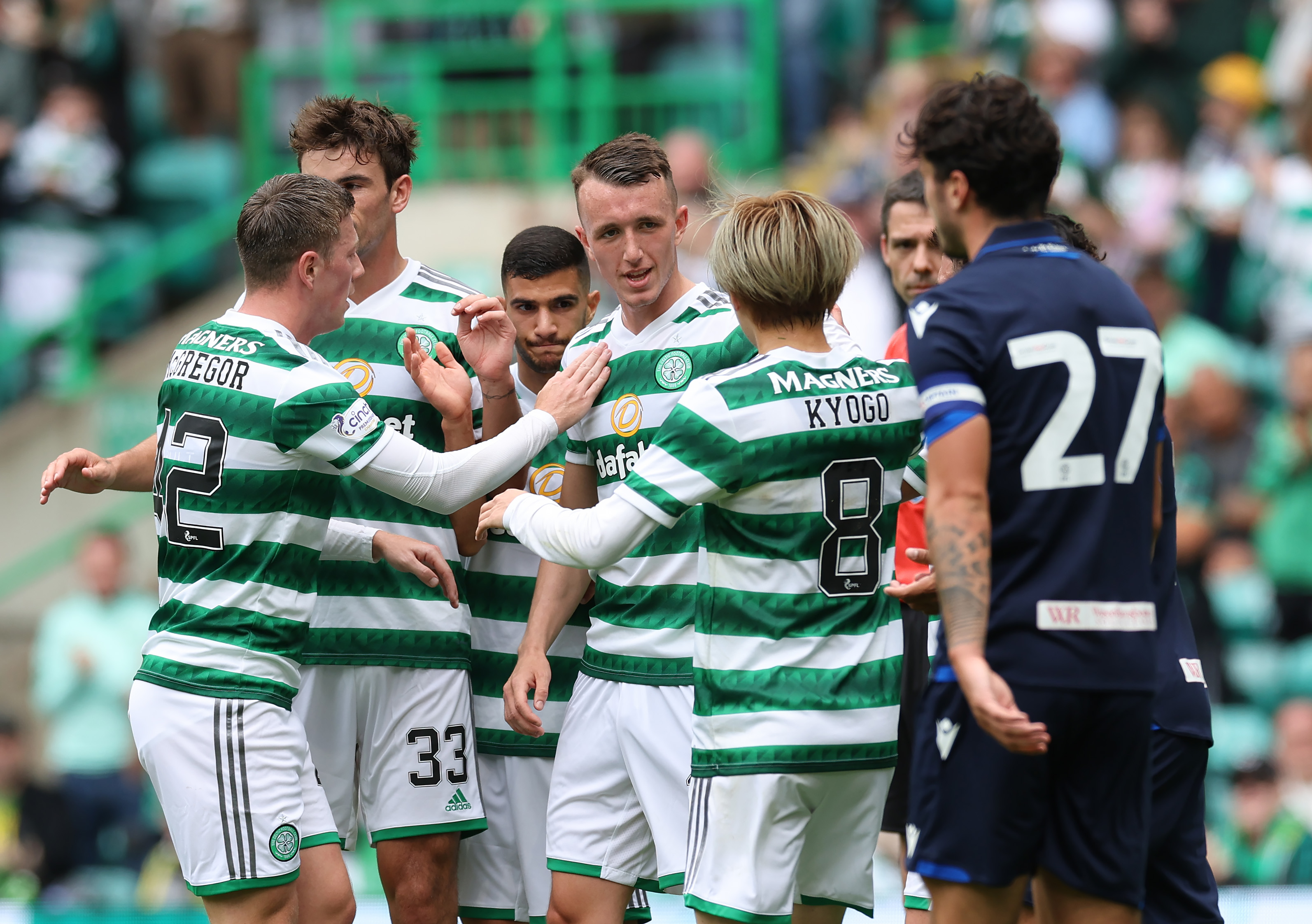 Celtic have wingers who like to find the back of the net, Abada, Jota and James Forrest. Up front Maeda, Giakoumakis and Kyogo will all fancy a wee goalscoring competition of their own and of course the attacking midfielders are all proven scorers already in their time at the club.
Turnbull scored against Norwich at the weekend, Hatate scored in Warsaw and O'Riley found the back of the net in Vienna so even in pre-season all three have shown that they are willing and able to contribute to the goalscoring efforts of what is a very exciting Celtic team.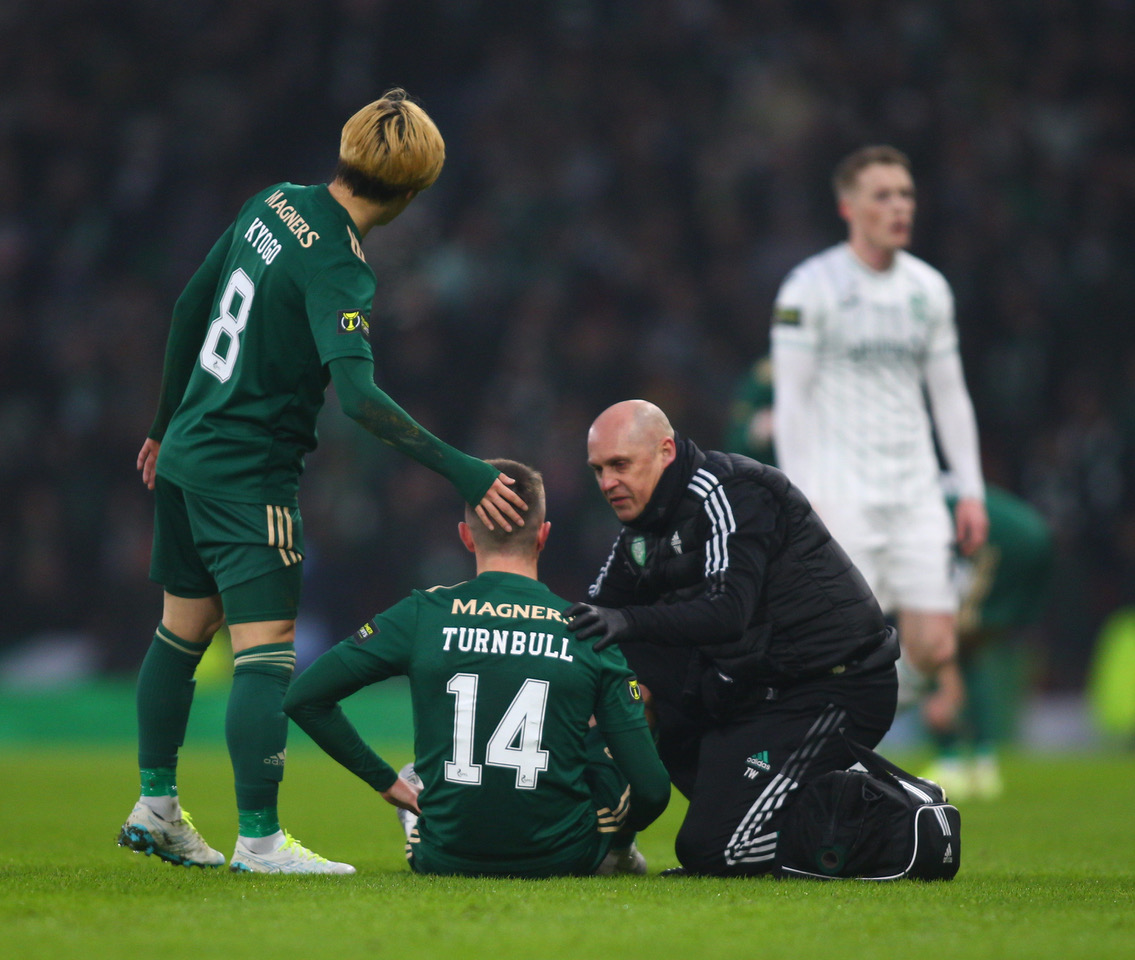 David Turnbull spoke to the mainstream media and this interview is in the papers today. The Celtic Fan Media sites, including The Celtic Star, were not involved in that so our quotes are from one of the papers and the necessary source credit is provided. For those who moan that Celtic Fan Media operates in this way, then they need to understand that if Celtic provided equal access to the fan media news sites then we'd be happy to participate in these interviews and cut out the red-tops completely in terms of sourcing Celtic material.
It's also worth noting that they source plenty of their own content from Celtic fan media sites, so it's not all one way traffic.
On a friendly goalscoring rivalry with his teammates, there's little doubt that this is going to happen this season. "We don't have a competition going yet!" Turnbull admitted, as reported by Daily Record. "We all kind of compliment each other.
"It's good to play with those boys – I hope they feel the same way. We all like to score goals and we don't mind who gets them as long as we all contribute."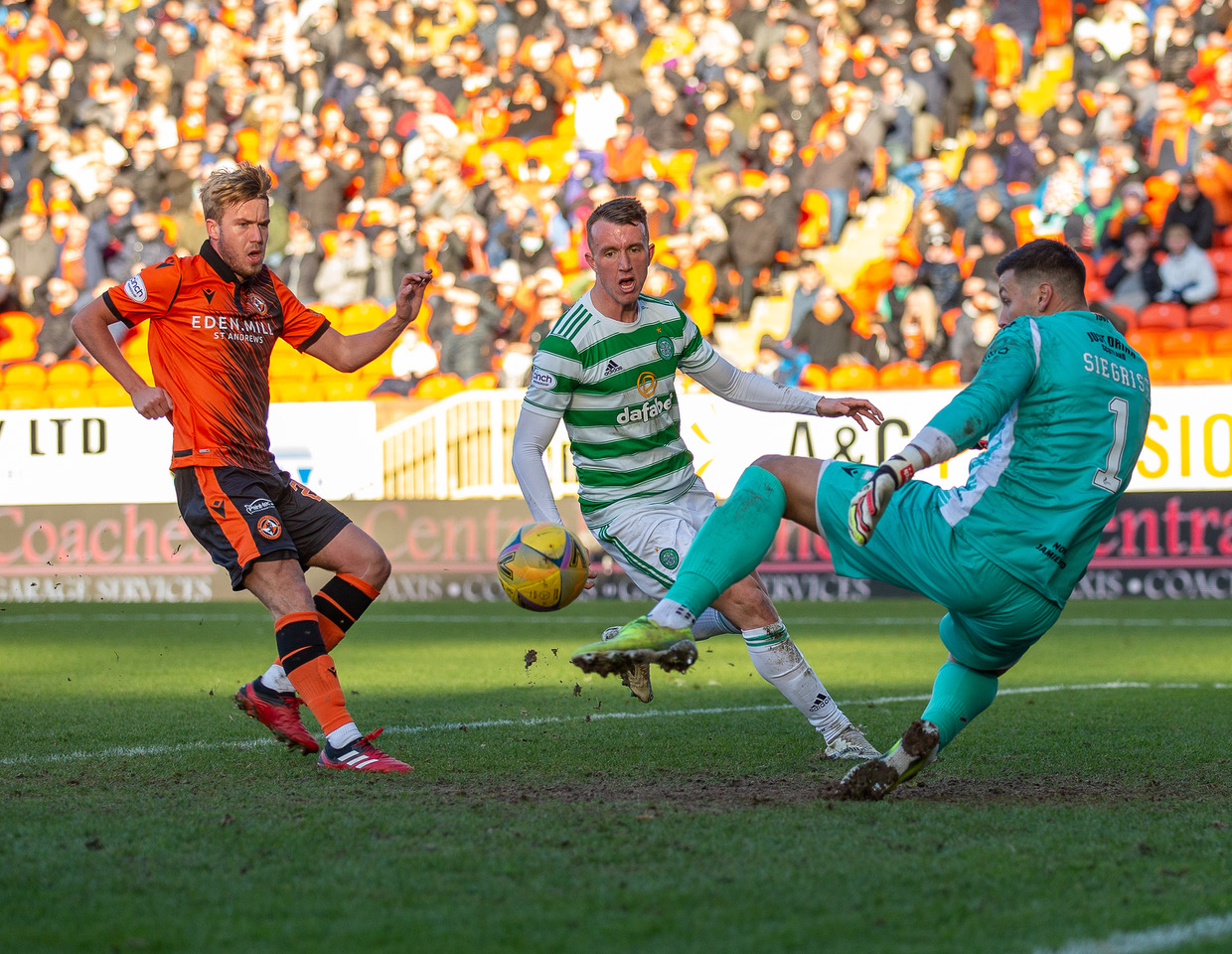 Turnbull had a wee look back at his own goals from last season and the two that really stood out were at Fir Park and Tannadice. "Most of the goals we do score seem to be good ones rather than tap-ins so long may it continue. I managed to get a few nice ones last year. I better not say the one against Motherwell was the best!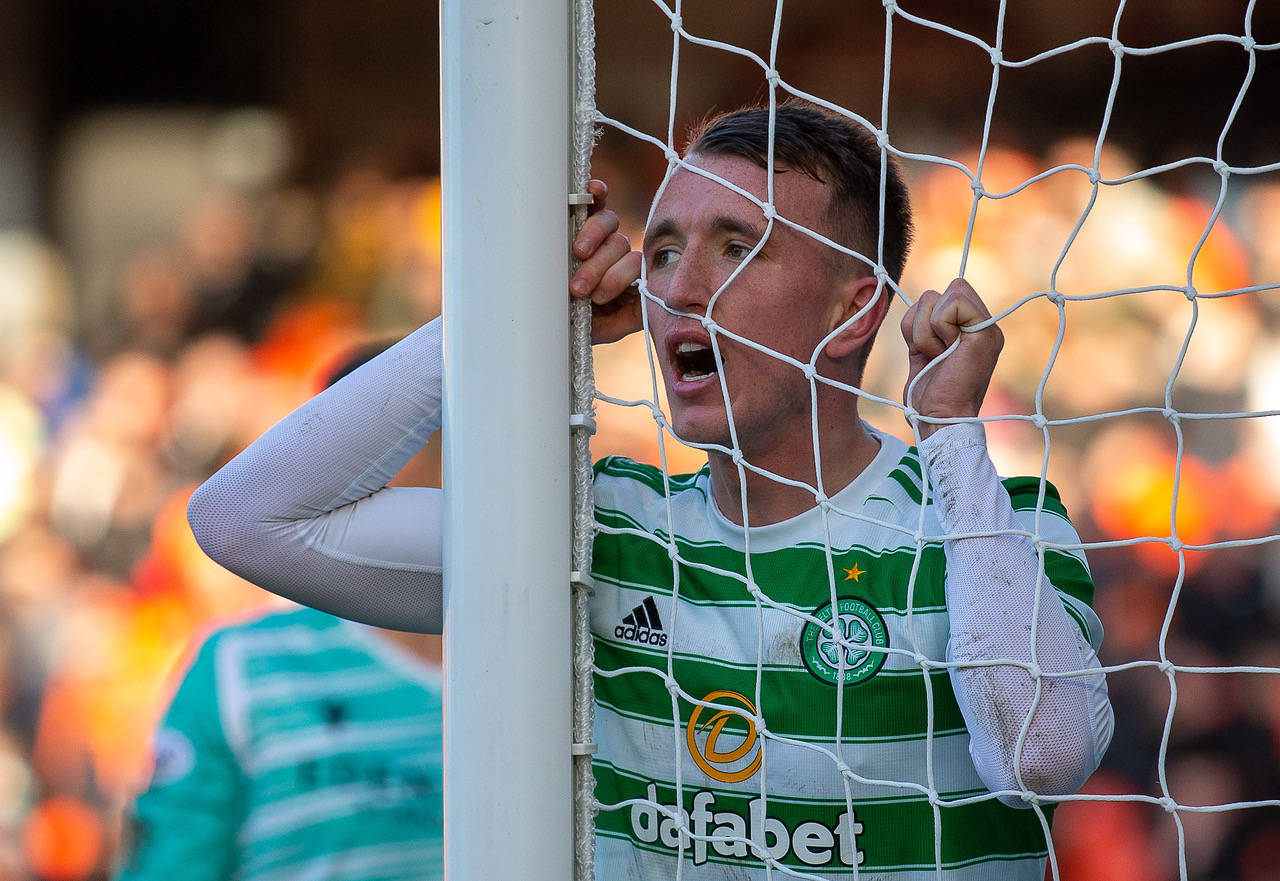 "There was the one at Tannadice which was a good one, and I totally meant it! It's good to look back on those moments last season. I know I've got that in my locker and it's about bringing it to the team and hopefully adding a few more this year."
As Turnbull scored ten while missing four months of football, it's probably fair to expect him to maybe double that this season. Or maybe with the rotation on going it could be the case of Turnbull, Hatate and O'Riley all pitching in with 15 goals each? Maybe, maybe not.
"I would say I've still got more to come from me. It's about fitness at this stage in pre-season and getting minutes in the legs, playing the way the manager wants. Once the season gets up and running I think there is more to come," the Scotland midfielder added.
Ange Postecoglou's style of football clearly benefits Turnbull and he's loving every minute of playing attacking football under the Celtic boss. "It's great. The manager always works with the attacking players and there is a freedom to go and play in the final third. We want to move the ball quickly and as you can see, we create a lot of chances. Hopefully that can continue.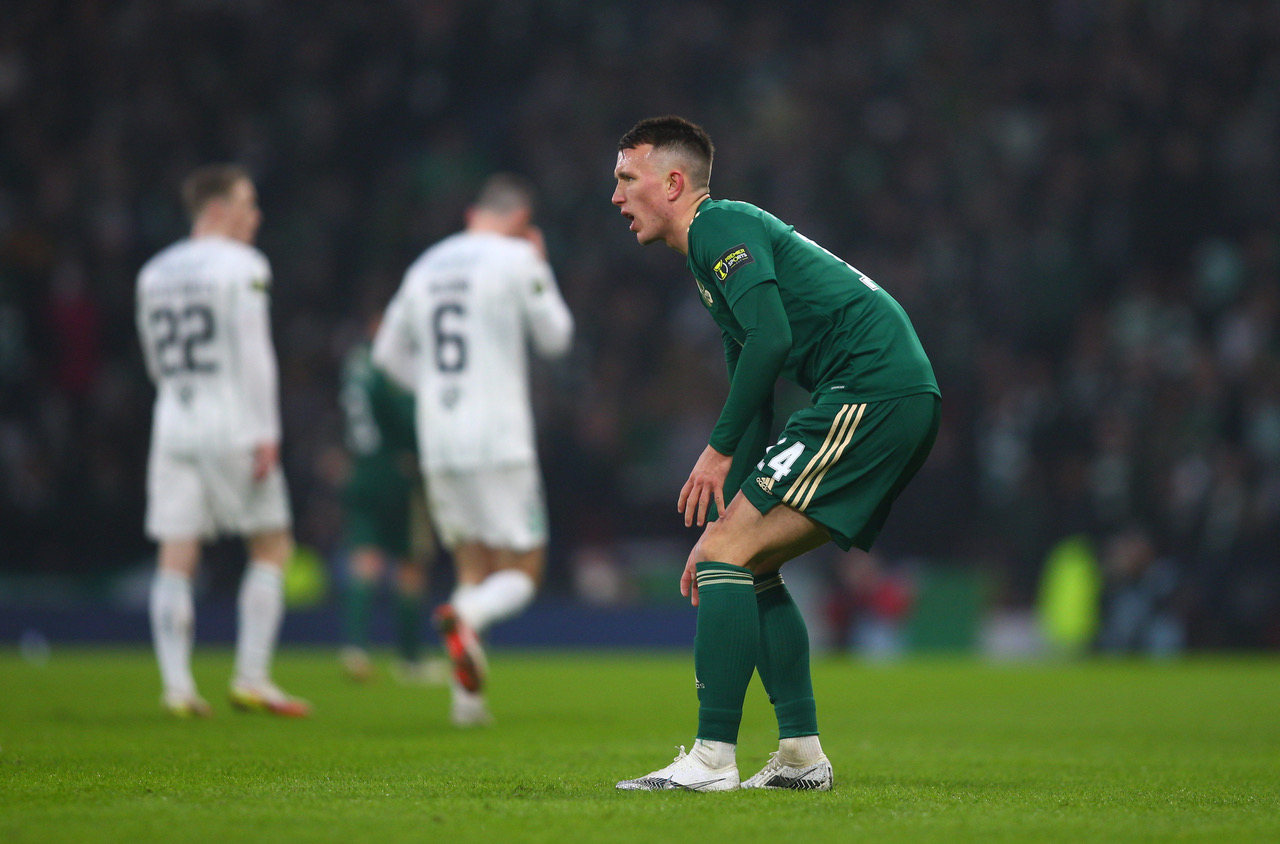 "I spent a bit of time out after the Premier Sports Cup Final and that was tough. It just makes you want to work that bit hard to push to get back in the team. I was playing before so it's about trying to impress every day in training."
Turnbull was at the club last summer while the rebuild under Postecoglou got underway and he's been mightily impressed at the way the squad has been developed over the past 12 months.
"The new signings have added to the squad 100 percent. They have all done brilliantly and the competition can only be healthy for the squad. It makes you work harder in training and in games to cement your place.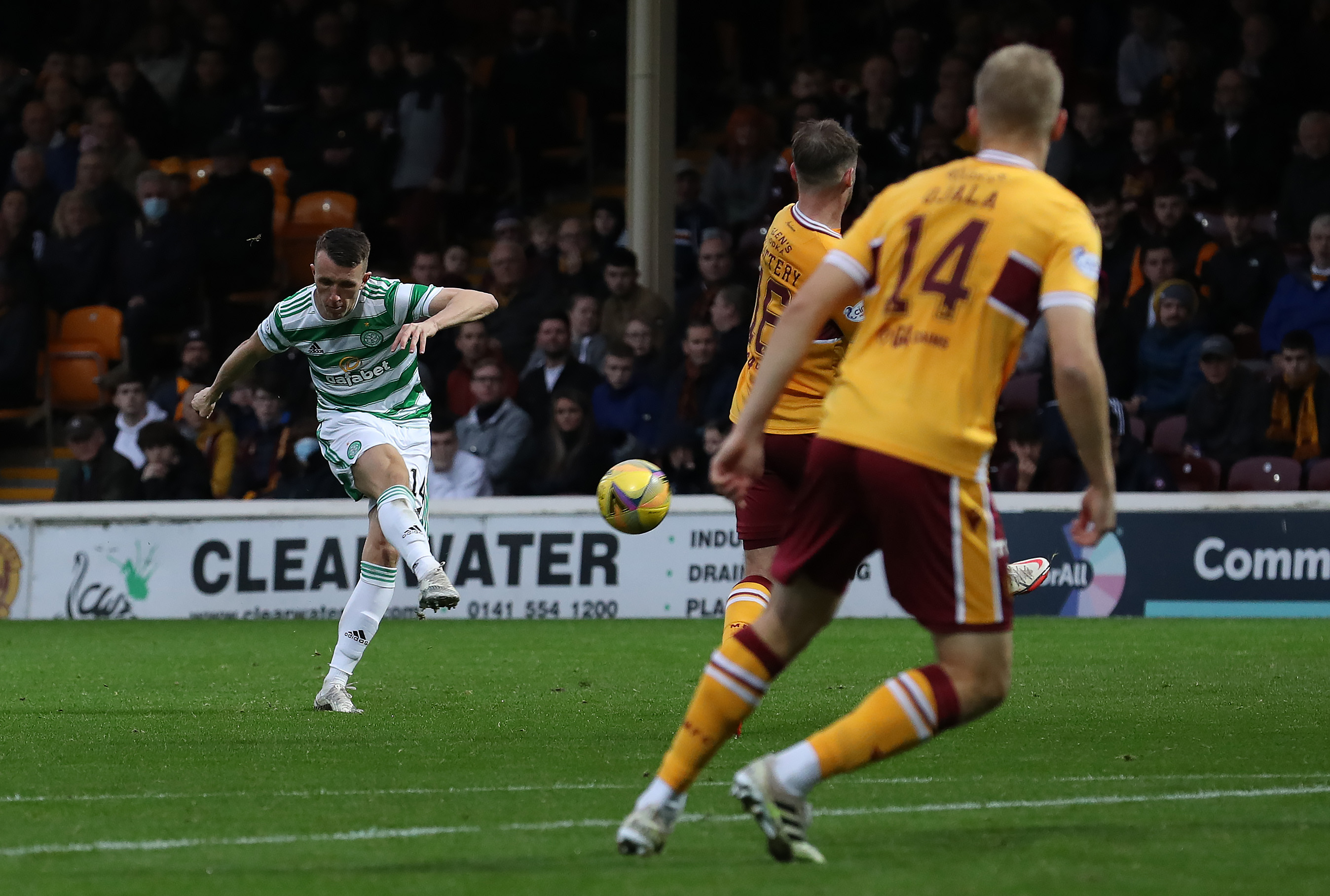 "There was a big transition last year. They have great personalities and they have been great additions on and off the pitch. They've brought a lot to the team. It's a great dressing room bond as everyone's loving it. It's about building on last year.
"It's just about working hard. A lot of people wrote us off last year and we proved them wrong. We've added more bodies and have players back from injury. It's about doing more of the same and taking it up another level. We want to try to win every game we can. I don't think being champions will make any difference to our approach.
"We'll still take each game as it comes. Last season was a great success but we want to build on it. Nothing has changed for us – we will still be at it every week."