It's Harry Hood: Scotland internationalist, as the long overdue recognition is received…
A very proud evening for the Hood family at Hampden last night, a venue graced so many times by Harry in the colours of Clyde, Celtic and Scotland.
Absolutely brilliant to be there to see @helenahood25 receive our founders cap for Scotland @HarryHoodBook and with Kathleen Hood catching up with Sir Alex F… special memories @angelshotel @theparkville @dalzielpark https://t.co/4MUp1W7IGr

— Lisini Pub Co (@lisinipubco) October 9, 2021
And whilst that recognition was both welcome and overdue, it was also appropriate that last night's opposition was Israel. More on that to follow in the second part of this article.
Meantime, it allows Harry to be officially removed from the list of 'best uncapped Scottish players,' and author Matt Corr also takes the opportunity to address another myth in his forthcoming official biography of Harry Hood, 'Twice as Good,' which is available to pre-order now via celticstarbooks.com.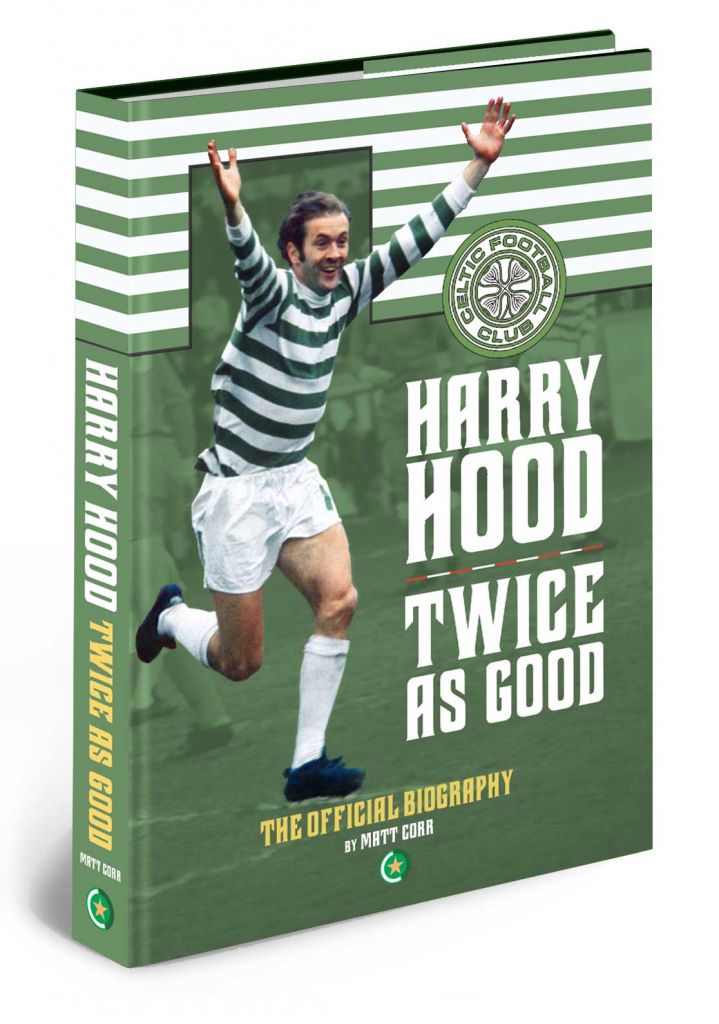 The Scotland party who eventually toured Asia, Australasia and Canada in the summer of 1967 was undoubtedly weakened, and Matt covers the reasons for that but what is often forgotten is that Harry was chosen in the initial squad which absolutely reflected the cream of Scottish talent at that time.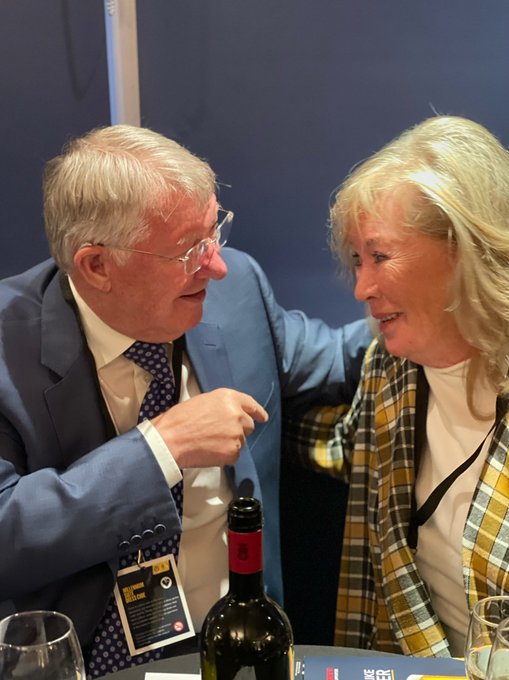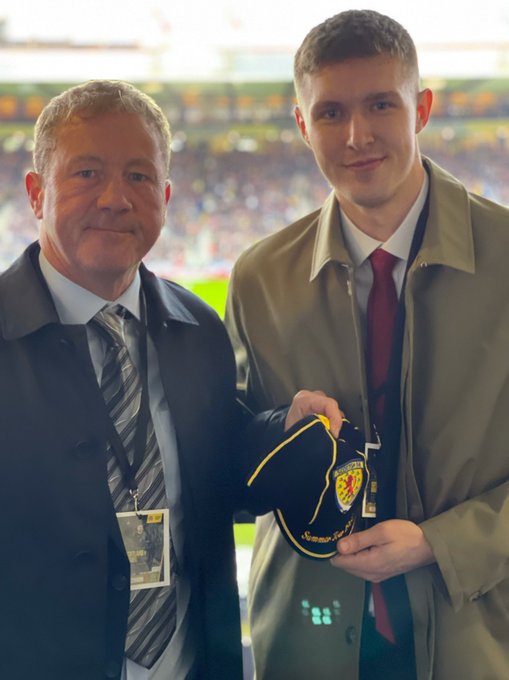 Over to Matt, with an extract from Harry Hood Twice As Good….
Clyde skipper Harry Glasgow's return to action eased David White's selection issues slightly for the following week's home clash with Dunfermline Athletic. That allowed Graham Macfarlane to move forward, with Henry Quinn replacing Mike Jackson on the bench. The only goal of a tight contest came 20 minutes in, Kenny Knox beating former Celtic keeper Bent Martin in the Pars goal as Clyde continued their fine run with another two points.

A few miles across the river, the on-off return from injury of Scotland's top goalscorer, Celtic's Joe McBride, a player who would later feature for both of those clubs, took another twist as it was announced that he would be going into hospital in midweek ahead of surgery on a torn cartilage.

McBride duly checked into Killearn Hospital on Thursday, 9 March 1967, a few hours after his Celtic teammates had dramatically pulled back the 1-0 deficit from the previous week's European Cup quarter-final first leg in Novi Sad against Yugoslav champions Vojvodina at Celtic Park.

That had also been a red-letter day for Harry, as new Scotland boss Bobby Brown – the St Johnstone manager a shock appointment by the SFA two weeks earlier – named him in a 17-strong international squad to tour the Middle & Far East, Australasia and Canada across the months of May and June.

The full Scotland pool named by Brown for the 11-match series – with one place still up for grabs – was as follows:

Goalkeepers:  Jim Cruickshank (Hearts) & Bobby Ferguson (Kilmarnock).

Full-Backs:  Willie Bell (Leeds United), Willie Callaghan (Dunfermline Athletic) & Tommy Gemmell (Celtic).

Half-Backs:  Billy Bremner & Eddie Gray (both Leeds United), John Greig & Ronnie McKinnon (both Rangers) & Jim Townsend (St Johnstone).

Forwards:  Alex Ferguson (Dunfermline Athletic), Willie Henderson (Rangers), Harry Hood (Clyde), Peter Lorimer (Leeds United), Jim McCalliog (Sheffield Wednesday), Tommy McLean (Kilmarnock) & Willie Wallace (Celtic).

 Arsenal wing-half Frank McLintock would subsequently be announced as the 18th player by the end of the month, whilst Jim Townsend moved from St Johnstone to Hearts for £20,000 in April.
Matt Corr appeared as a guest on The Celtic History Podcast on Friday evening, on which he discussed Harry Hood's life, football career and business achievements, as well as reminiscing about the fantastic Celtic teams of the early 1970s. Matt shared some stories from Harry's former teammates, such as Kenny Dalglish, and gave listeners a fascinating preview of the book.
The episode is not to be missed. It is available on various platforms such as Spotify, Apple Podcasts, and Anchor FM; whilst you can also listen by clicking the icon below.
To pre-order your signed/personalised copy of the book, visit celticstarbooks.com. £1 from every sale will be donated to Marie Curie.
The Celtic History Podcast🎙️Harry Hood: Twice As Good🍀Guest-Matt Corr🎧

We discuss Matt's new Harry Hood biography & talk about Hood's life, football/business careers + the great Celtic teams of the early 70s

Spotify https://t.co/UZzBfRbx8U

Anchor FM https://t.co/K8gFSRtnNP pic.twitter.com/pTjzbHaj2j

— Liam Kelly (@cfcliamk96) October 8, 2021