HERE is some early feedback from Celtic Season Ticket Holders (STH) who are on the club's Home Cup Ticket Scheme (HCTS) and who have met the club's criteria so were entered into a ballot for the two cup finals this year, against Hearts in the Scottish Cup back in May and against the Rangers at Hampden in the League Cup on Sunday 8 December.
"I'm still waiting for the email to see if I ve got me and my son a ticket or not (not holding my breath) but they can email for the Radisson red for the cup final or if I'm looking for pyjamas for Christmas. Not happy I fit the criteria they have asked for don't see the point of the home ticket scheme, they are quick enough to take the money from my bank account, I know there is high demand but why do they tell you the criteria that you fit and still don't get a ticket, just say the truth that the corporate is taking more tickets than they deserve." Andrew Watson
"I manage online 4 season tickets and live in Halifax Yorkshire. Me, my 19 Year old son, and OAP friend all based in Halifax have tickets plus my little brother (aged 48!) who lives in Glasgow have tickets. Hearts game – 3 out of 4 – Rangers game – 0 out of 4! Any maths or logic would say we should get at least 1 or 2 for this cup final." George Paterson
"I think the way the ballot is dealt with is a joke. Keeping tickets to the side for 'stars' who don't go and watch them any other games. People who don't go to the rounds before but end up getting a ticket for a final. I've not missed a round in several years and missed out on both finals. I have 2 season tickets and both on HCTS, not 1 of us has been successful. Me and my sister have gone to every round, scanned our own tickets, met every criteria but never ever a final ticket. It's making me want to leave the HCTS. I think fans should start leaving the scheme as it costs a fortune each season and you never get rewarded with a final ticket." Ashly Wallace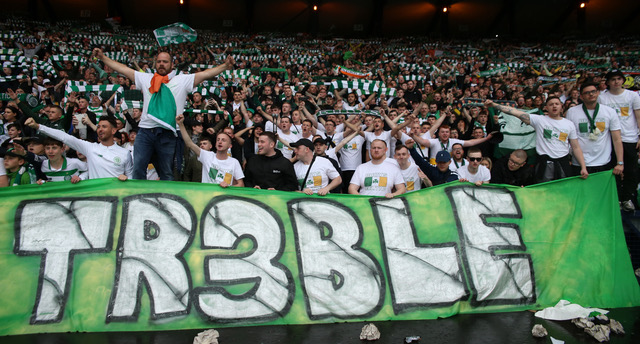 "I have been very fortunate along with my son on getting a ticket through the ballot, but one thing that really annoys me is the amount of tickets available for hospitality packages, many fans from both sides will miss out due to the greed of the SFA and both clubs as they too sell packages. Give the tickets to proper fans." Shug Moore
"With regards to cup final ballot v Rangers, I am extremely disappointed not getting a ticket having not got a ticket 3 times out the last 4 ballots and it probably does not matter to you the fact that I have been a season ticket holder for the last 50 years. It very hard to accept even meeting the criteria asked for." John Parkes
"I did not receive a ticket in the ballot for either final. The questions that I believe need to be asked of Celtic are
1. How many tickets did Celtic get?
2. How many tickets were balloted to qualifying supporters?
3. What criteria is used in the ballot i.e is this an open ballot or is it more of a points system?
4. Why isn't the ballot system known before the ballot?
5. Supporters would still be disappointed at not getting tickets however if we believe the allocation of tickets to the ballot is fair and the ballot is open we would be more accepting of the situation.
6. Why has there been a lack of openness and transparency from Celtic regarding ticket allocations since as far back as I can remember (I'm 58)?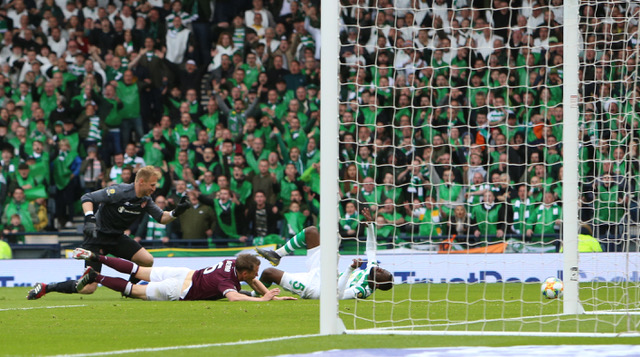 This all leads to suspicion that some people will get tickets, come what may, for any game. Whilst the supporters who attends all level of games week-in week-out do not get the tickets they deserve for the big over-subscribed games.
I would also add that out of a group of eight supporters who have gone to games together for years, all season ticket holders, two of home attend all away games. 5 got tickets for May final and only 3 got tickets for December final with 3 not getting tickets for both finals.
Hope this adds something to your survey and as a shareholder I'm hoping to ask these questions at AGM as well." Donald Graham
"We must start with the tickets being activated for the earlier rounds as part of the criteria. This ballot is not right. I know people who just joined the Home Cup Ticket Scheme this season and got a ticket. Surely that's not right, it should be done like the away tickets the more semi finals and finals you've attended over the years must count." James
"I maybe wrong on this matter but I am pretty sure a number of years ago your ticket had to be activated for the cup games to be considered for ballots. Now the money only has to be taken from your account to be considered. So in effect you do not need to attend any cup tie but still get a ticket for the final
It is now all about the money." Shaun Boyle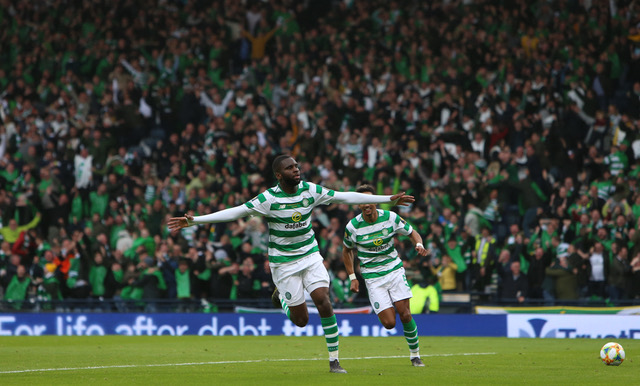 "My husband and I are both STH & on HCTS and both meet criteria. Gone to exactly the same games and been to all cup games in Treble Treble run. He has been allocated a ticket for the Betfred Cup final but I haven't. Absolutely gutted & just a bit angry!" Carol Foster
"My wife and I attend together (sad I know but it suits us). We had attended v Dunfermline and Partick Thistle. Semi – she was successful but could only buy 1 ticket so declined. I was successful in 2nd ballot but could only buy 1 ticket as my wife was ineligible as she was in first ballot. We were able to get tickets in the 3rd release that were better seats than had been available previously.
I wrote to JPT about this along with another issue relating to the HCTS which he passed on to the ticket office. I eventually got a reply from them which was not totally relevant to my query. I do not think we are alone in wanting seats together and given that seats cannot be exchanged I cannot see the logic in excluding people from subsequent ballots.
My wife purchased 2 tickets for the final today as her screen was showing different availability from mine despite viewing at the same time. Hope this helps." Alex Mills
"Activated tickets" at previous home games in the Cup competitions used to be the criteria for HCTS …now it is "money taken from your account." This proves that the club are only interested getting the money from the now increased membership of the HCTS and not rewarding the loyal fans who went to the less glamorous ties in previous rounds." Paddy Hewitt
"I feel that the early rounds being attended count for nothing as just being in the HCTS is enough to be in the ballot. Surely those who make the effort for the two early rounds (600 mile round trip and time off work for me may I add) should have a 48 hour priority window for the half ground allocation games. Celtic know which tickets are activated at every game so this should not be beyond the wit of man to achieve.
I know of people who have only attended semi finals and finals, it is so unfair. I got one this time fortunately." Graham Beeson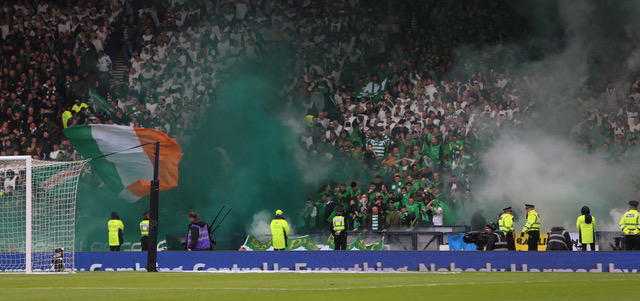 "I was successful for December but didn't get a ticket in May. My brother who sits with me and has been in the Home Cup Ticket Scheme along with myself since its inception has missed out in both ballots. I find this totally wrong as other members of my family have received tickets in both ballots despite only joining the scheme over the last 2 years. We have paid for every ticket that has come our way for years putting our hard earned cash in to the club to watch our team. I feel whatever way this is being drawn is not the fairest route to take. Our ST seats are North Stand and we have sat there since the stadium was built. I have no problem missing out if the ballot is fairer or rotational but the folk like my brother especially seem to be getting a very raw deal from the club hence him along with myself may decide to withdraw from the scheme as it appears to be totally unfair. Michael Welch
If you are a STH, are on the HCTS and meet the club's criteria, please take a few seconds to tell us about how you got on in the two ballots Celtic have held for the two Cup Finals in 2019. And if you can please email us your thoughts on the HCTS, it's rules and the way Celtic are conducting these secret ballots. Email address is editor@thecelticstar.co.uk
Here is the Poll…
 Loading ...
ALSO ON THE CUP FINAL BALLOTS…
Ballot Box Survey – Celtic's Two Cup Final Ballots in 2019, how did you get on?