Celtic FC Women were trailing 2-0 in the closing stages of a match that they had dominated but fought back to earn a 2-2 draw in the closing stages. Nevertheless those two points dropped remarkably remains the only points dropped by the three title changers in games in the SWPL1 this season out with games against each other and it's always been likely that Celtic could live to regret that frustrating afternoon on 6 December last year at K-Park against Forfar Farmington.
Celtic travel up to the North East today for an away day and will be determined to ensure that the three points are brought back down the road. And our captain Kelly Clark yesterday challenged her Celtic teammates to use the frustration of that draw as motivation for today's match at Station Park, kick-off is at 2pm and available via Forfar's stream.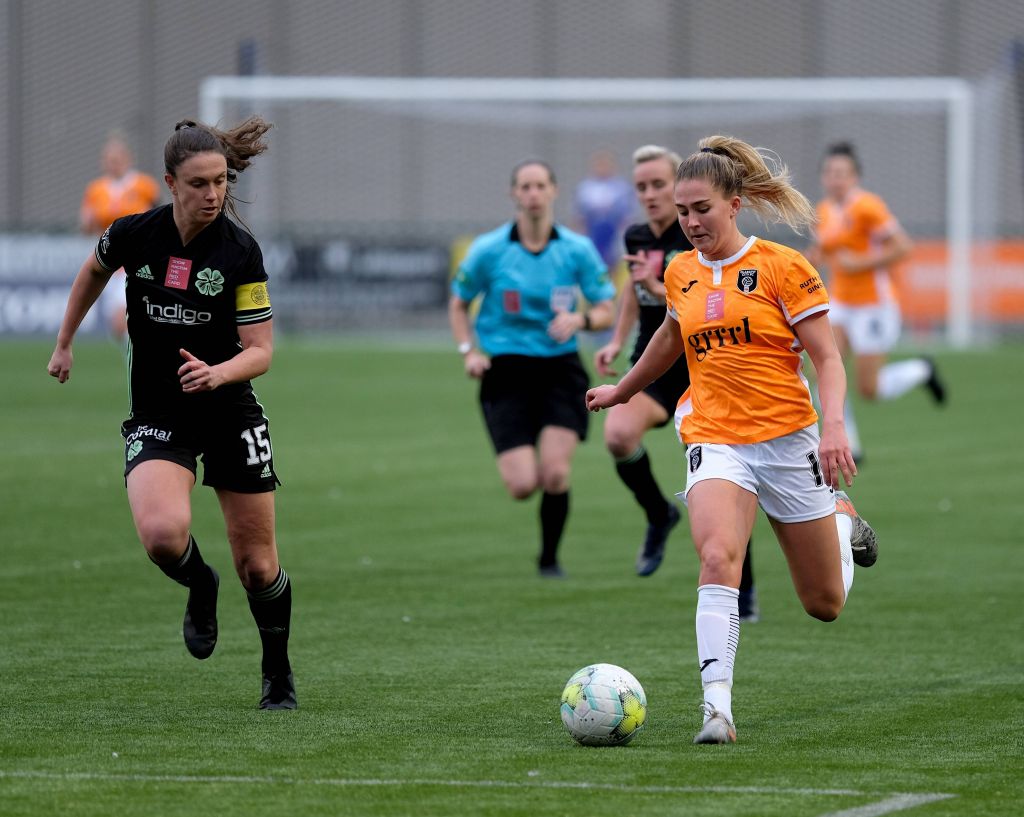 "If the girls don't feel like that, they need to ask themselves if they've got a competitive enough mindset to play at the club," the Celtic Captain told the official CelticFC Women website. "When you look at the League table and you see we're two points behind (the)Rangers and you know the reason is that really poor performance against Forfar, if that's not motivation going into Sunday to put in an amazing performance and get the result, then I don't know what motivation I could give them.
"It's really frustrating looking at the league. I know we've lost to Glasgow City twice, but we've done really well to beat (the)Rangers twice and we're the only team to do that so you are looking at that Forfar game and seeing it as two points thrown away. The performance wasn't good and we were slack – we've seen some of it back this week through training and it's disappointing."
Clark has recovered from her recent injury problems and is hoping to start this afternoon. "I'm feeling good now. It was frustrating, but speaking to players at other clubs, there has been a number of injuries and quite a lot of ankle injuries, and coming into such a busy period you knew there was going to be injuries, but you never think it's going to be you.
"Thankfully it wasn't as bad as we first thought and I've been able to be phased back in. I rested for a few games and managed it between myself and the medical staff so I'm feeling good now," the skipper said.
Three wins in a week got Celtic's season back on track, the highlight of course being that memorable night at Celtic Park when theRangers were beaten. "The girls put on a couple of really good shows. In the second half of Hearts and the full 90 at Spartans, they made my life easy watching from the stand and it was really enjoyable to see some nice football. I obviously came back into the squad for theRangers game, and watching that from the stand was a bit different. We did ride our luck a bit, but the performances against Hearts and Spartans were a joy to watch.
"If they are playing well it gives you the opportunity to come on. If games aren't going to plan, bringing someone on that's being phased back is a bit risky, and you'd be going on with a bit of pressure on your shoulders, but against (the)Rangers we were 1-0 up when I went on to just pull us together for the last five minutes, and against Hibs it was 3-1 when I went on to see out the last half hour, so the girls got us into positions I could come in. Those minutes are obviously vital when coming back from an injury as well."
You can watch today's game which kicks off at 2pm HERE for just £4 through Forfar Farmington's live stream.
COYGIG!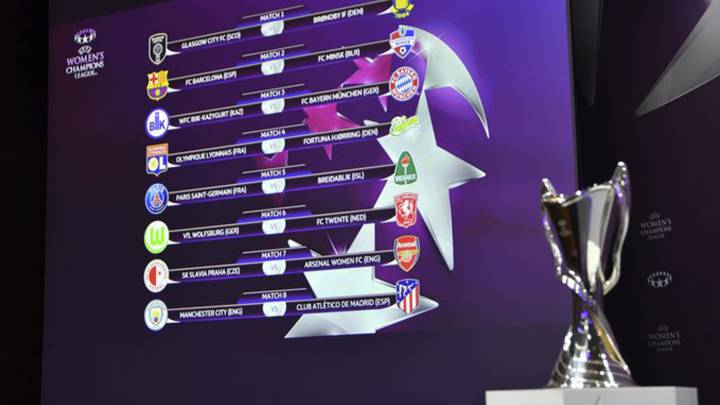 First 50 copies of Alec McNair – Celtic's Icicle ordered will be signed by the author, David Potter…