NEIL LENNON was delighted with the professional manner which his players showed tonight to secure a 2-1 win over an overly aggressive Sarajevo side and book Celtic's place in the Champions League Second round of qualifiers.
The visitors will be Nomme Kalju and the Celtic manager will be doing all he can to find out as much as possible about the Estonian Champions ahead of the first leg at Celtic Park in six days time with the return match thing place in Estonia on Tuesday 30 July.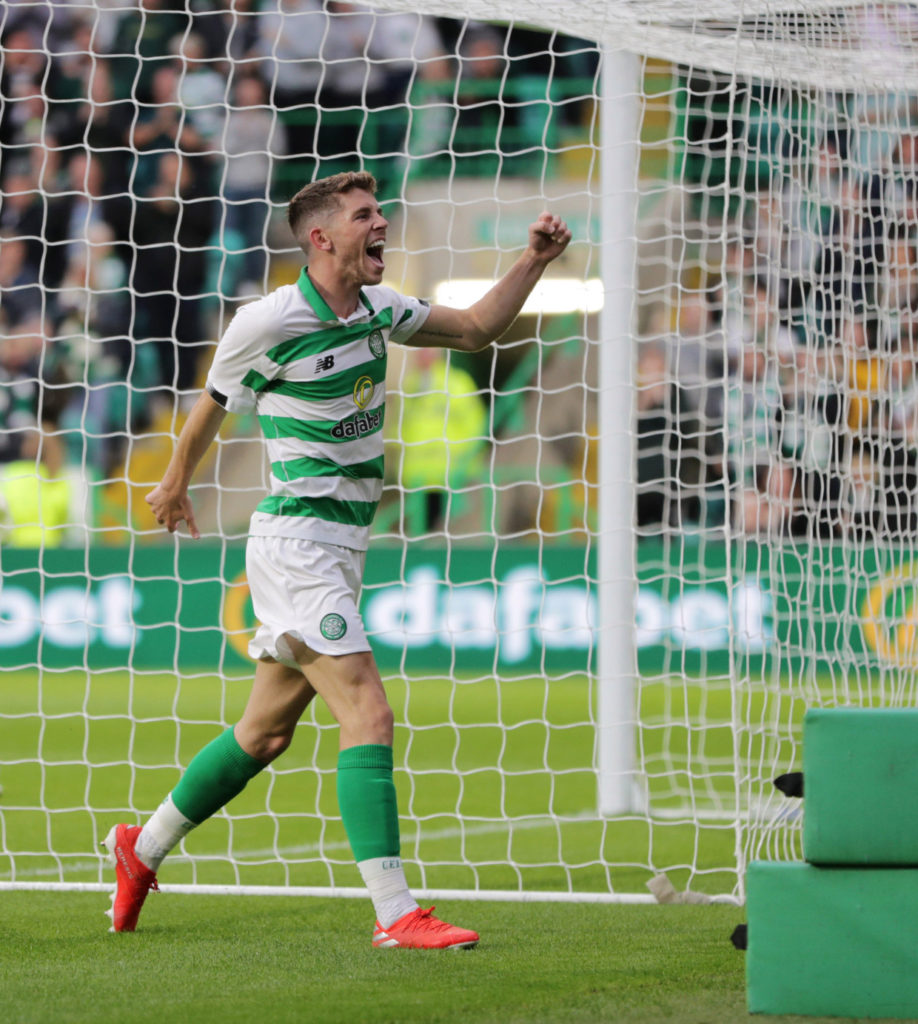 But work will begin on that tie in the morning, for now Lenny was happy to talk about his second successive win in the Champions League – a competition where glory nights are no stranger to Celtic when he's the boss.
"Tonight was an excellent performance against a very good side, particularly so early in the competition. My only bugbear is conceding the goal. Callum was outstanding, him and Scott Brown both were in the midfield. I'm delighted with what the players are giving me at the minute.
"Progression at this stage isn't a relief, it's satisfaction. We handled Sarajevo very well with what must be considered a bit of makeshift back four. Next week, we'll be fitter, a week sharper, and players like Leigh and Christopher Jullien will be in a better place match fitness-wise," Lenny told the media, as reported by the official Celtic site.
Lenny gave Lewis Morgan a start – as we told you on The Celtic Star this afternoon – and while the winger looked to be enjoying himself immensely the manager decided to substitute him for his own protection, given the nature of some of the tackles that were flying in. The Luxembourg Referee seemed content to issue yellows but really should have shown two red cards.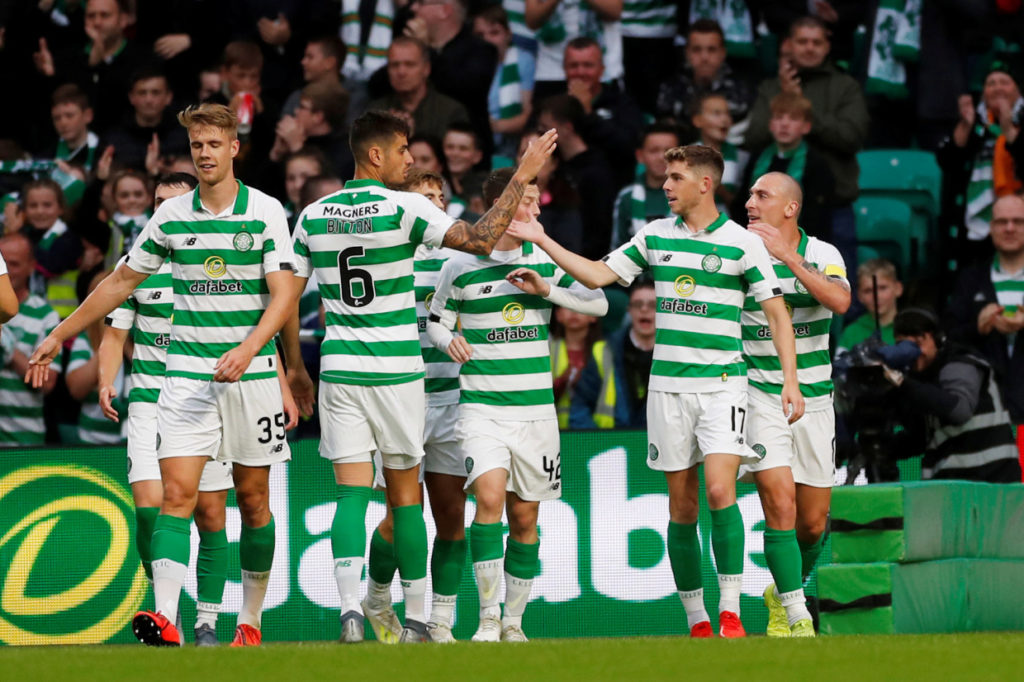 "The last thing you want at this stage is any kind of injury," Lenny noted.
"We'll also have Mikey Johnston back for the next game and maybe Shved and Bayo. It's always important for us to keep our discipline. That's a big factor for us and we don't want to lose anyone for the upcoming games.
"We know how fraught these games can be, and I was really pleased with the level of performance overall. It's not perfect, by any means, but I'm delighted with where we're at at this stage.
"When we conceded, we lost a bit of momentum but that was our own doing. That was my only sense of annoyance and that's something we can improve on going forward."
And on 79 minutes the large crowd inside Celtic Park got to their feet to welcome Leigh Griffiths back to competitive football, what are the odds on him being Scotland' top goalscorer this season.Might be worth a flutter because Leigh is going to bang them in.
"Leigh isn't fully there but he's in a good place and we will get more from him as we go on.
"He looked good on Saturday for an hour and he's hungry to play. He's missed a long time, and worked really hard towards the end of last season. He now looks like he's going to make a significant contribution this season."
Celtic 2 Sarajevo 1 – Job Done, now it's Six Days to Round Two against Nomme Kalju