We were right behind the goal that Celtic attacked in the first half at the Tony Macaroni yesterday. During the warn up, with Joe Hart in goal, the outfield players were doing that shooting drill and for three efforts in a row David Turnbull absolutely smashed the ball into the top corner giving the former England goalkeeper no chance whatsoever.
It was pretty amazing finishing from Turnbull and Hart was trying his best to stop all the efforts, succeeding more often than not it should be noted. Things changed in favour of the shooters when Barkas took a turn in goals and hardly bothered to get involved in any saving action, apart from the few that came straight at him.
Turnbull's outstanding finishing was ominous though if you have been watching Celtic since 1971 like I have and I said to young Lubo98 standing next to me that he's bound to miss the target when he gets a chance when the game starts.
Joe Hart faced up to those warm-up shots and also faced up to do media interviews after Celtic dreadfully disappointing performance and result on the Poundland plastic at Livingston. Tactically we were all over the place – surely to goodness John Kennedy and Gavin Strachan must have said something to Ange Postecoglou about playing on that surface?
And with a giant of a centre-half easily clearing anything crossed into the box why persist with two wingers throwing in crosses? No, this is Celtic so the solution was to decide that two wingers weren't enough so we went with three instead.
"Livi did great, we didn't," the Celtic goalkeeper said to the media, as reported by Scottish Sun. "They took their goal really well and I just don't think that we penetrated enough.
"It was a tough game for us and I don't think there's much more to it than that. We didn't take our few chances and we got punished by a good goal," Hart added. "The away form is a fact and we have to deal with that. We're not running away from it.
"But we're trying to build something, both what the manager wants from us and what we want. We're all on the same page. It's the start of the season, but we can't really afford too many more of these — if any.
"But we're all pulling in the same direction and believe that will work for us. It's a tough one to take because we're all trying to do something for this club.
"We had three-quarters of the stadium today for an away game — and I've never seen that before in my life. The support has shown up today and we didn't quite bring what they brought to the table. It's a great occasion to play in, and this is a huge club to play for," Hart stated.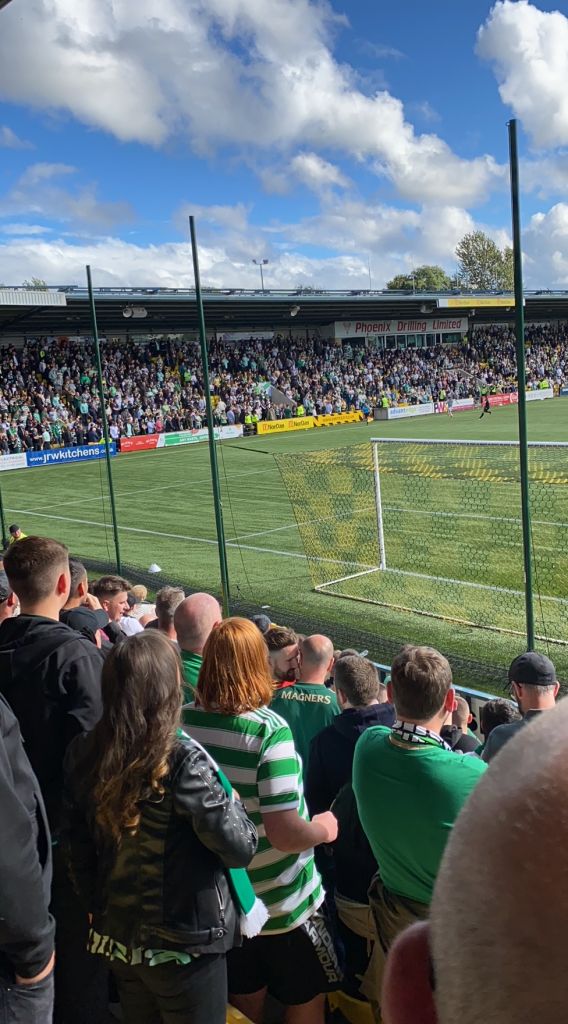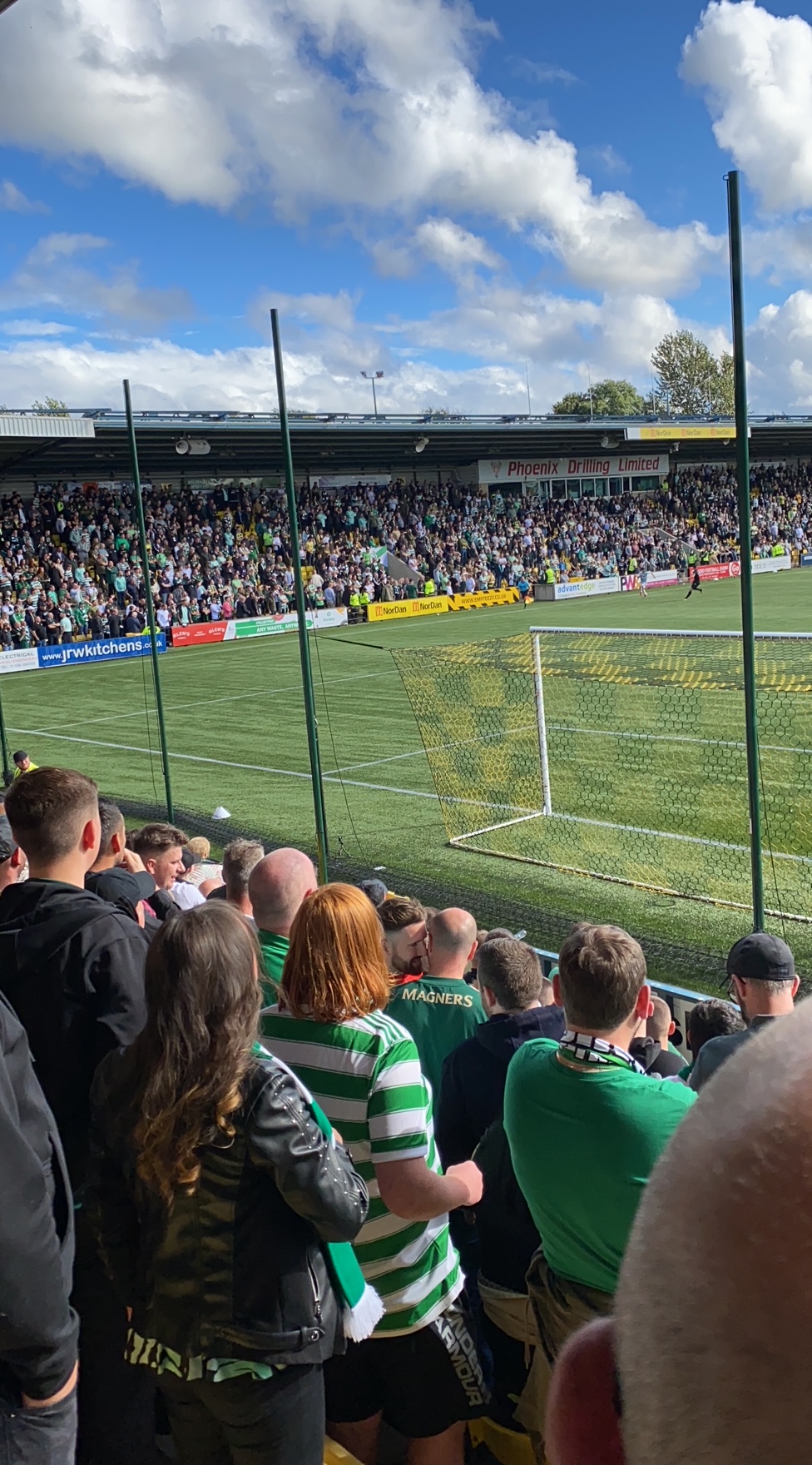 "It's not through a lack of effort — one of the reasons we love football, unfortunately, is because of results like today. Any team throughout the world knows they have to grind out results.
"We're not really under any illusions that we can just turn up and play. Nice football, full-backs on the inside, all of that kind of thing — it doesn't guarantee you're going to win. It was one of those days when we just couldn't find the right chance.
"It would be easy for me to say if we score it would be a different game and a different atmosphere — but we didn't. Those are the facts and that's what we're trying to deal in. Look, there are no excuses. We know what our job is. We know where we stand in this league.
"You can ask for time but we have rocked up for an away game with three-quarters of the support so there are really plenty of things in our favour. I'm not saying we're a work in progress — you haven't heard that from me. I'm saying we're here to try and win for Celtic, for each other, for the manager and for the fans."
Hart went on to state that the fans aren't looking for the team to say sorry for yet another away day disaster but rather want it sorted out, pretty much immediately.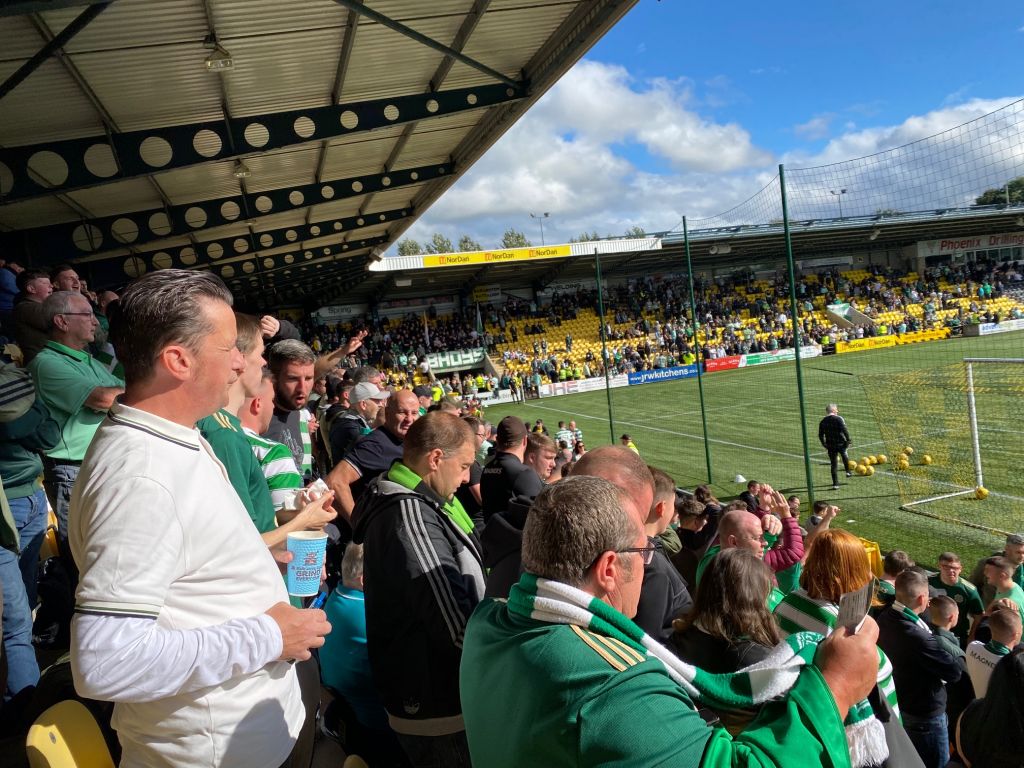 "I don't think the fans expect an apology. But we are one — I really feel that at this club. I feel that more than most, we represent them and they represent us. I think we need to acknowledge that and if we're going to do anything as a team we need to acknowledge the tougher moments and stick together.
"We look to Raith on Thursday. It's a big opportunity for us, a huge cup game. We're in the quarter-finals. That's the only way you can go. Spectators and fans are allowed to look two or three games ahead and look at the repercussions of what we can do at the end of the season. We can't.
"We live every single game as it is. We lived Thursday night as it was and we lived the build-up to this game. We then lived these moments and we'll put this to bed.
"We'll analyse this as a team and look to go again on Thursday. Being strong is the only mentality we can have, especially if we want to win. People want to beat us and we want to beat them."
Massive week ahead. Ange has to kick some backsides to make it clear that when you play for @CelticFC you fight till the final whistle. 3 home games to finish the month so hopefully we can gain some confidence & can take it on the road. We have to start winning away from home HH pic.twitter.com/EAKzcpJIom

— Celtic Gossip (@CelticGossip) September 20, 2021