He played a key part in 7 of the 9 titles won over the last decade, and it appears Emilio Izaguirre is still helping Celtic in any way he can – by recommending 23-year-old defender Kervin Arriaga to Parkhead officials.
Izaguirre, who played for Celtic in two spells from 2010-17 and 2018-19, made 189 league appearances for the Bhoys in Green and 48 European appearances, leaving him to be adored by Celtic fans across the world for his exploits in the famous hoops.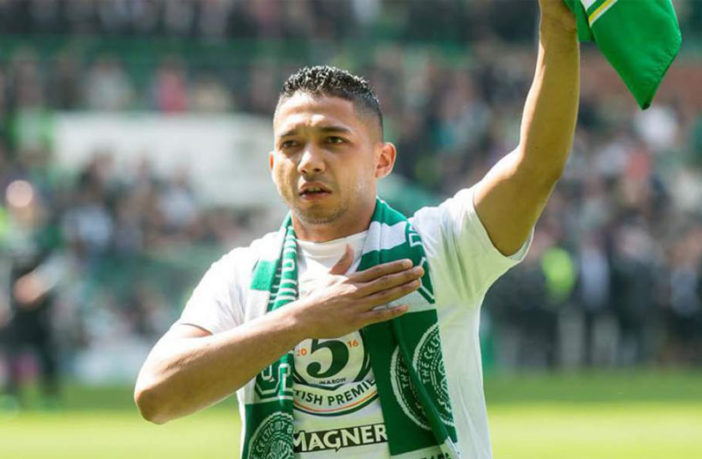 Currently plying his trade at Club Deportivo Marathon in his native Honduras, the 35-year-old still clearly has a love and affiliation for the club by recommending them to scout the best Honduran players in the game – citing Arriaga as the one to watch.
In a tweet by Honduran journalist Gustavo Roca, Izaguirre revealed he had recommended the defender to Celtic after his fellow countryman was due to play at the Olympics.
"When I saw Arriaga, I really liked how he plays. He is an export player and he can be an elite in Europe."
Emilio Izaguirre, en entrevista con @DiarioDiezHn reveló que recomendó al Celtic el fichaje de Kervin Arriaga (23). La intención es que lo vieran en los Olímpicos.

🗣️"Cuando vi a Arriaga me gustó mucho cómo juega, es un jugador de exportación y que puede ser de élite en Europa". pic.twitter.com/Fi4S8jjUvU

— Gustavo Roca (@GustavoRocaGOL) July 22, 2021
Izaguirre is arguably Honduras' most famous player ever – having amassed 111 caps for Los Catrachos, he knows his way in and out of the Honduran game and clearly thinks that Arriaga would be a prized addition to the club; especially given Celtic's frailties in the defensive department.
Time will tell if Arriaga will sign for the Bhoys' and whether he will be successful or not, but one thing is for certain – if he can produce just half of what Izaguirre managed in Glasgow, he'll be worth the fee.