SCOTTISH FOOTBALL'S Master of the Dark Arts Jim 'Jabba' Traynor is today interviewed in a video released on You Tube by the Rangers crackpot co-owners Club 1872. The Level 5 PR boss appeared on BBC Scotland's Reporting Scotland earlier in the week but Traynor was unhappy with the editing of the story and wanted to get his perceived grievances – the chip on his shoulder is absolutely enormous and after outlining complaint after complaint against the national broadcast he issues a call to arms for the Hordes.
"This is the biggest club in the country. Rangers fans deserve better. Rangers fans can help turn this around – it may speed up the process because it has been going on for 4 years now.
"They can help, they can DEMAND that the BBC start to respect them and their club and all we asking for is fairness, balance and accuracy and Rangers fans can play a big part in achieving this and turning the BBC around," Traynor said.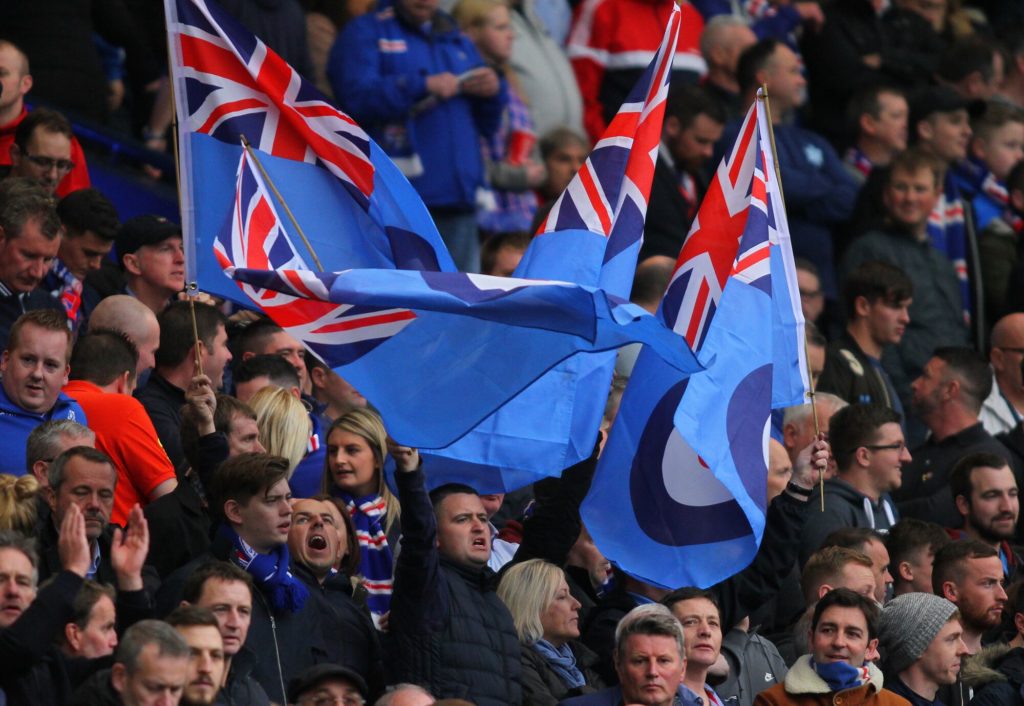 This sounds like he is sending a message to mobilize the troops and that the Rangers are ready to go to war with the BBC.
And one thing that they are already planning is a Rangers boycott of the TV Licence, with this being one comment discussing the interview on one of their forums.
"If I can put it into perspective , even if just 10,000 bears in Scotland cancel their tv license (sic), that's over £120,000 a month or over £1.4 million a year if you prefer.
"That's a LOT of money for Pacific Quay FC to lose .
"And I reckon we could easily double that figure as we are not talking about season ticket holders necessarily, just regular people who are Rangers fans sick fed up with our treatment by bbc Scotland.
"Questions would be rapidly asked by the big bosses down south if Pacific Quay start suddenly seeing a drastic drop in their Scottish demographic not paying the fee .
"Got a feeling this could well be the answer – it's the only thing these cretins understand.
Watch what Jabba has to say to the Rangers support here…crazy stuff!
Yesterday club 1872 released a crackpot statement on the sectarian singing issue in which they blamed everyone but themselves. The row with the BBC started around 4 years ago when Chris McLaughlin was banned from Ibrox for reporting on sectarian singing, something that the Rangers, rather bizarrely, deny.