Jack Hendry: Mistakes made and lessons learned…
Following Jack Hendry playing against, and doing a mightily good job of nullifying one of the most feared forward lines in world football it's maybe time to reflect on what went wrong in how we let what looks to be an excellent defender, blessed with some of the attributes we have been crying out for in our own defenders, leave the club so easily without putting up much of a fight?
Hendry left Celtic this summer for Oostende, where he had played for the past year on loan, in a deal thought to be worth around £1.75M. This was due to a clause inserted into the deal by our previous chief executive who I'm sure was pretty happy with this valuation of the player and patted himself on the back at the time the agreement was signed as it would retrieve most of the money we paid Dundee when signing him a few years previously.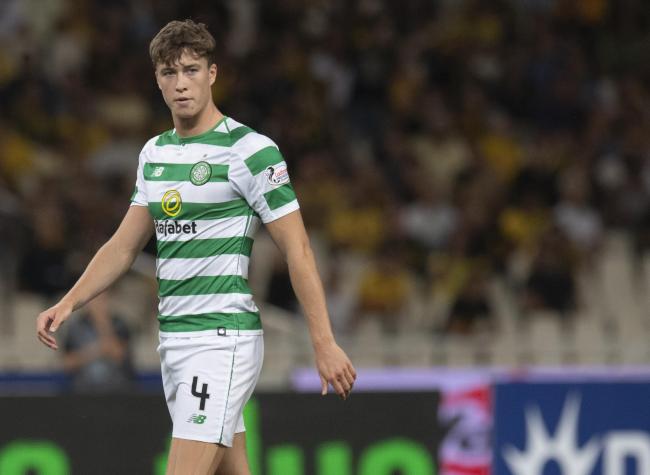 Jack himself endured a difficult spell at Celtic. Highly regarded by Brendan Rodgers when signed, Hendry was thrown in at the deep end during the always perilous early season European qualifiers due to injuries to other defenders.
Although generally looking a talented player it was blatantly obvious that Jack was struggling with the pressure of representing such a huge club on such a big stage so early in his Celtic career. As these matches are of such huge importance the pressure on the whole team is immense to deliver European football that, as a club and a fan base we so dearly crave each year.
Mistakes made are magnified and unfortunately for Jack this lead to many Celtic fans quickly coming to the conclusion that he wasn't the standard of player we needed. This of course starts a vicious circle were the player himself is suffering confidence wise leading to more mistakes and more negativity from the fans.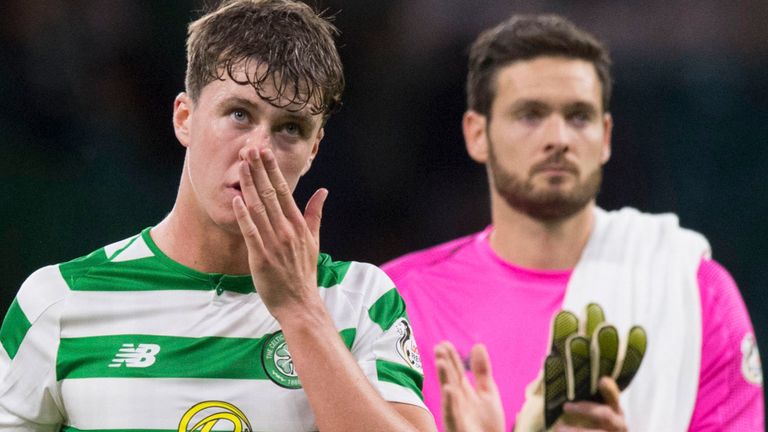 As fans I think this is something we have to try and rectify as crucifying players so rashly can be to everyone's detriment and a perfect example of this at the moment is Carl Starfelt who I watch and can clearly see there is a player there but someone, like Jack, who I can see is maybe taking time to adjust to the pressures applied on him by an expectant fan base. Hopefully we can all support him and realise that some players take a bit more time bedding in than others.
Back to Jack Hendry now. After a loan spell in Melbourne were he started out playing extremely well before suffering a serious injury he ended up back at Celtic. Once he had got over this Celtic loaned him to Oostende playing in the Belgian top division which I thought was an excellent choice as they were one of the less fancied teams in a league probably slightly better than the one we play in so he would be tested on a weekly basis and come up against some top strikers during his time there. Jack excelled during his year in Belgium and any time I got a chance to watch him I thought he looked vastly improved and brimming with confidence.
Excellent from a Celtic prospective you would think but actually no I wasn't, not really. Why? Well because of the agreement Mr Lawwell created meant Oostende had first option on signing him regardless of what Celtic wanted. This of course depended on whether Jack wanted to sign for them leaving the door open for Celtic to welcome him back into the fold if they could convince Jack he had a future with us.
This is the part that really frustrates me. According to Jack, after signing for Oostende, the communication he received from Celtic after his loan expired was minimal, only letting him know when he was required to begin pre-season training with them. Surely we should have looked at what he had done the previous season and thought we have a vastly improved player on our hands here and we should be making the most of it?
At the time the whole ridiculous saga with Eddie Howe was coming to an end and Ange Postecoglou was now in our thoughts. Wasn't there someone, anyone who could have reached out to Jack explained the situation and convinced him that his future could lie with Celtic and wait until the new manager gets started before making a decision?
Well no, we let him go without putting up any sort of fight at all. Straight away Oostende were listening to offers on deals much more lucrative than the one we had just completed with them. They ended up doubling their money by selling him to Club Brugge.
With the lack of defensive cover we had at the time I just can't fathom how we let a player of Jack's ability leave so easily. I especially think he would have integrated so well into the way we now play under Ange who likes his centre backs to be good on the ball and get involved in build up play.
His performances last season (named Belgian Pro League Player of the Year) on top of what he has showed this year for Scotland and against PSG proves he definitely has the class to play for Celtic. The fact we then went out and spent over £4M on a new centre back who in all honesty has shown nothing in his footballing career previous to signing for Celtic that he is an upgrade on Jack is frustrating although I wish Carl all the best in his Celtic career and as I said previously I think he will prove himself a good signing.
All in all I think plenty of mistakes were made regarding Jack Hendry and hopefully plenty of lessons learned for the club in the future.
Conall McGinty