THIS incredible photograph from last night goes a long way to show just how much fear there is in Scottish football when it comes to James Forrest.
He terrifies teams and when Celtic's star man gets on the ball he is now very much a marked man.
???????? pic.twitter.com/kVtg8mQSDJ

— Muiry (@MuiryCeltic) December 19, 2018
Jamesy won the penalty last night that Scott Sinclair converted to make it 2-0 and effectively put the game to bed. Mikey Johnston added icing to that particular cake just before the half-time whistle and the second half was really just an exercise in game management from both sides who were already thinking ahead to the remaining challenges in 2018.
You vs the guy she told you not to worry about pic.twitter.com/VoP0IB9uuf

— Tam Sellics son (@gibbogibby1) December 20, 2018
But as we approach the half-way stage in the league campaign there is going to be a battle for the Scottish Player of the Year. James Forrest, Celtic Star man, and remember he scored 5 for Scotland is surely a contender. He will no doubt be up against Alfredo Morelos who has a decent scoring record this season for the Ibrox outfit – thankfully he was firing blanks last night.
Did you watch the video of that mob arriving at Easter Road, obviously pleased as punch to be league leaders? 'What a Riddy' someone said on the new fans forum, Celtic Noise.
Have a look for yourself, 'Slippy the Best' bites arrogant (the) Rangers on the bum… HERE.
Also on The Celtic Star today…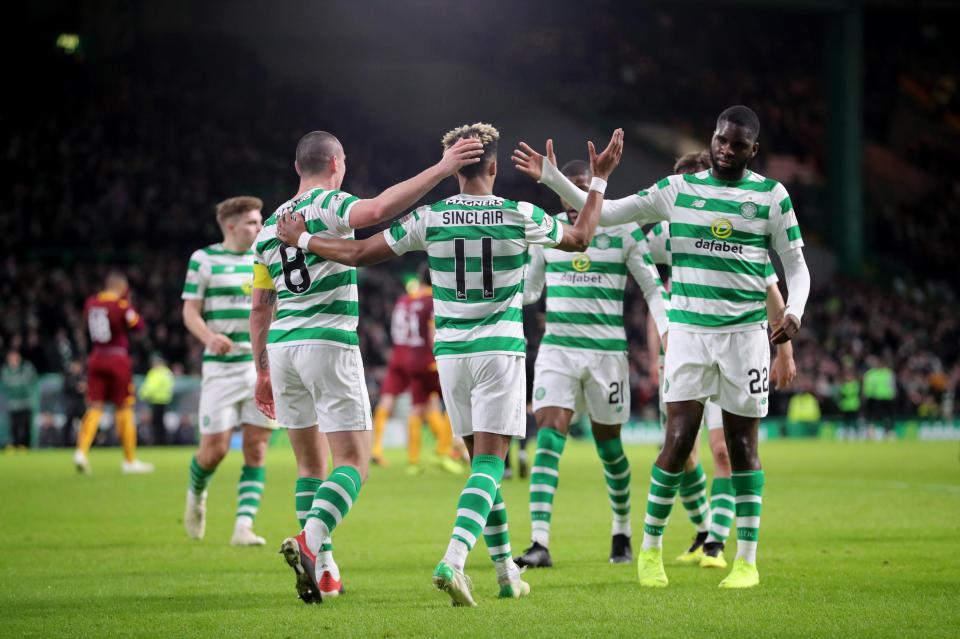 'Never mind that January window, let's just raise the youngsters!' David Potter…See HERE.
Celtic Fans TV: 'We're on Our Way, we're on Our Way…'…See HERE.
Jim Craig – Sandy McMahon's remarkable goalscoring record for Celtic…See HERE.
Video: Brendan Rodgers post match interview after Celtic go back to the top…See HERE.
Dressing Room Standing Ovation for Insirational Skipper…See HERE.
Celtic 3-0 Motherwell – Natural Order restored as Three Day Chumps Falter…See HERE.