Neil Lennon was talking about James Forrest, who will be in the squad for the trip to St Johnstone tomorrow for the midday kick-off and noted that the winger's absence this season, due to the ankle knock he took in the Champions League qualifier against FC Riga, has been a significant factor in the problems that Celtic have faced this season.
It's being noted on social media today that Forrest has more assists for Celtic this century that any other player and while he is ofter under-appreciated when he is in the side the winger – who along with Scott Brown has the nine successive title medals in his locker – is clearly a big loss to the side when he's out injured.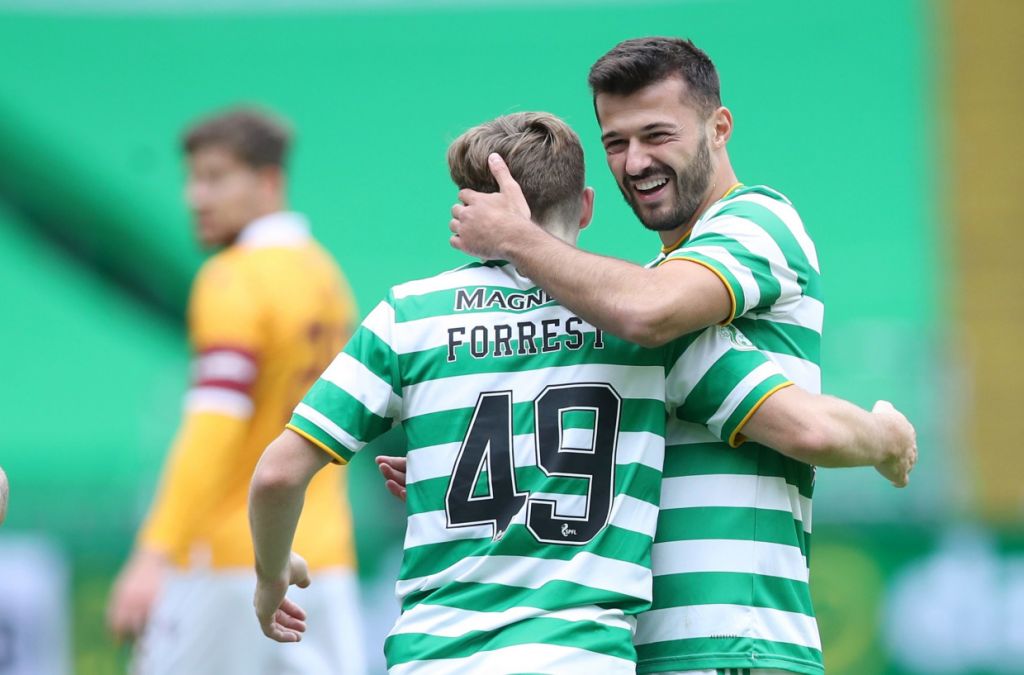 Forrest, unlike some, is not a Celtic Wantaway, having stated on numerous occasions that he's happy to play out his entire career at Celtic. And unlike some – who have let the support down badly this season and also BLAMED the support for attacking the players on social media thus causing the poor form – he has NOT asked for a TESTIMONIAL.
Some fans joke that Forrest appears to have no neck when he runs. He certainly doesn't have a brass one.
"James was training Monday and Tuesday, he went to see a specialist on Wednesday and we were hoping for the all-clear," the Celtic manager told the Mainstream Media this week – please note that the club continue to exclude the fans media. "We may have him in the squad for the weekend," Daily Record reports.
So how highly is Forrest rated? "Do some people take him for granted? You could say that, yeah. It shouldn't be a reminder, but we have missed him, there's no question of that. Could it have been a different kind of season? Absolutely, no question. He is a top player, a top boy, he loves the club."
There didn't seem to be too much to worry about when Forrest got that ankle knock in Riga but it has cost him six months on the sidelines and it is going to take a while to get him fully up to speed. Forrest himself will also have one eye on the Scotland squad for the Euros this summer.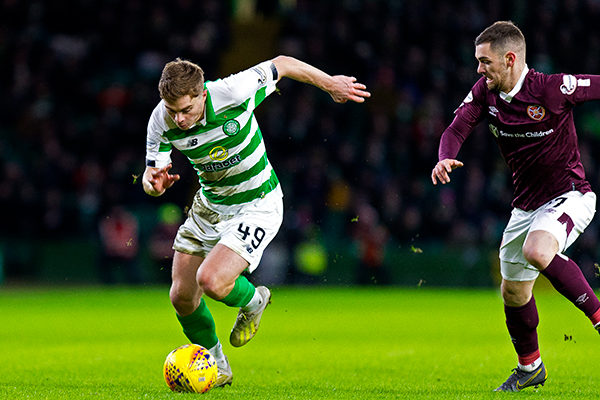 "James will have been missing playing more than anyone. Any team would miss a player of that quality. His contribution to this club has been unbelievable, magnificent, and certainly in my time since coming back.
"Before the lockdown he was up around 18/19 goals and probably as many assists as well and he's been doing that consistently for the best part of six or seven years.
"He's had a stellar career so far and there's a lot more to come from him. We had the lockdown so there were two months of resting and that would have been more than enough for him.
"This has been a real hammer blow for him mentally. It's such a significant season and he's contributed in all the other seasons. He just loves playing football. He's one of those kids who doesn't go on social media, doesn't court public opinion, a bit like Callum McGregor.
"They just come in and play football, they're natural born footballers. We have missed him around the place and certainly missed him on the pitch so it's great to have him back."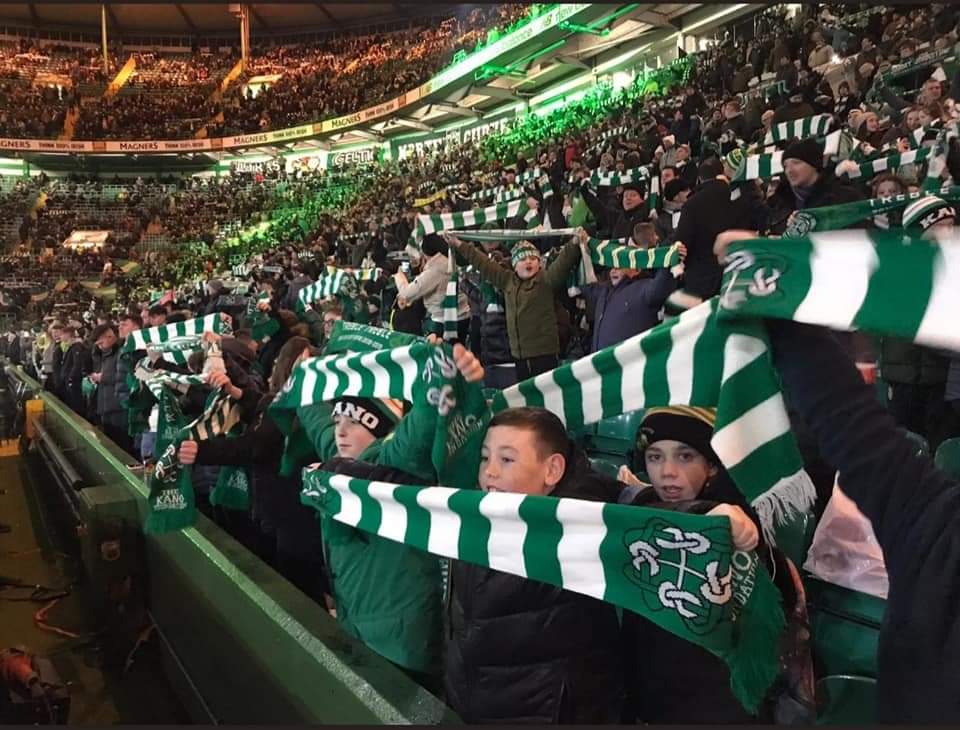 Great to see the support for @KanoFoundation⁩ this week and we ⁦@thecelticstar⁩ want to do our bit to help.

Buy INVINCIBLE on https://t.co/ydgX8po1BU or Amazon this weekend and we'll sign, dedicate it then donate the full £19.99 book price to this fantastic initiative. pic.twitter.com/F8CNE6vxre

— Matt Corr (@Boola_vogue) February 12, 2021