Mike Lustig was always the kind of player who would soldier on even when things were going wrong, so it was pleasing to see him taking that spirit into the BBC TV coverage before the Cup Final today.
The video link was shoddy with a delay and the presenter wasn't even asking him questions so Lustig didn't have much to go on, so it almost looked like he decided to answer a few of his own questions as he looked back at his time with Celtic.
He offered encouragement to Neil Lennon and the club during their tough run of form, but it was his anecdote about celebrations that caught the eye.
He admitted that he doesn't score too many goals so he does need to overdo it when it comes to celebrating with his teammates.
He talked about a certain celebration with a policeman's hat, and he admitted that "James Forrest is still angry with me" because he took the limelight away from the winger in that moment.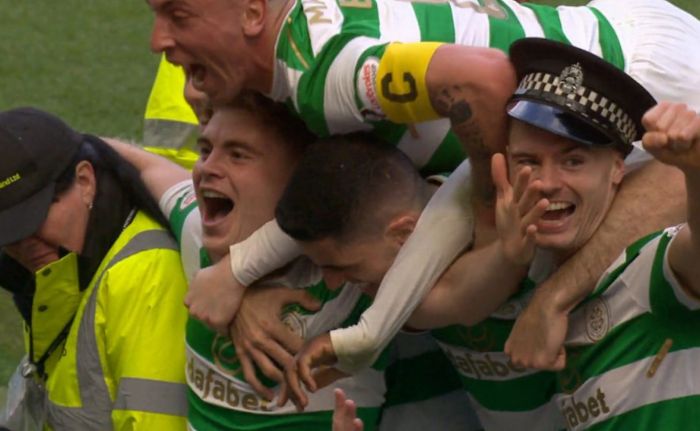 Lustig is still fondly remembered by Celtic fans not just for his ability on the pitch but the fun and intensity he brought to celebrating goals and victories, so it's interesting to hear that he simply felt he had to go for it whenever he had the opportunity.