So what went through your head as the sides walked out at Stadio Olimpico in Rome this season?
Let me allow you a window to my thoughts, maybe you felt the same.
Hayes at left back, really is that what we're doing?
Is that 3-5-2? In fact what is that?
Is Eddy up on his own, has he got a partner?
What a time to gamble.
Then the game started. Hayes is pushed up and James Forrest patrols the right. More doubts.
Is Hayes up to it? Are we negating the threat of Forrest by playing him in the Didier Agathe role?
What was the point in signing Greg Taylor if you aren't going to trust the kid to deputise when Bolingoli is a bit tom dick?
Are we seriously changing the whole formation away in Rome? I'll be honest I'm shaking my head.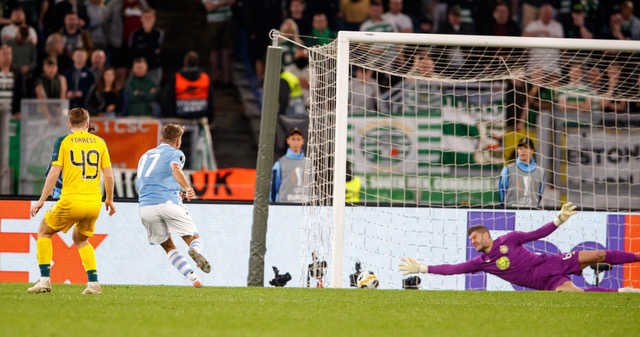 Seven minutes in and 1-0 down to an Immobile goal. Lazio's main man and Serie A top scorer left unmarked at the back stick. A defence drawn the ball at the front post like a moth to a flame. We're looking lost. Let's be honest we saw this coming. I told you so.
We've unable to get out our half for any time at all for the first fifteen to twenty minutes and a defence looking a bit lost. This is making no sense, in fact this is looking like footballing Hari Kari.
But slowly but surely, inch by inch this Celtic team and the tactics of Neil Lennon showed just why while I cast doubt, that I get to write nothing more than my opinions, while Neil Lennon and these players get to carry out a game plan based on experience, insight and ability. What do I know? Or you, admit it.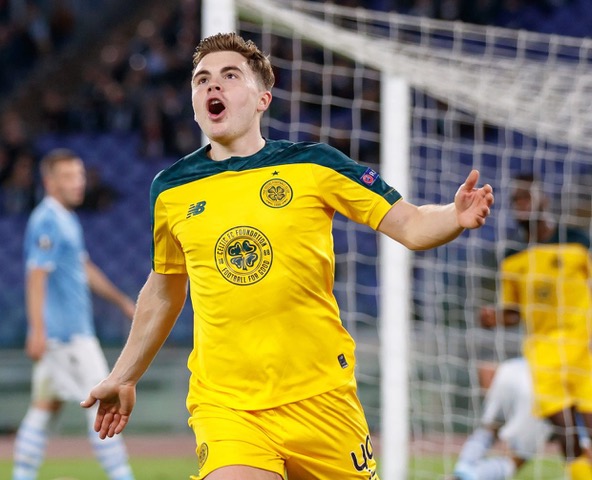 As the first half wore on James Forrest became the only Right Winger Lazio's support have shown a clear dislike for in the last couple of weeks at least.
Celtic's home grown hero received a pass from Mohamed Elyounoussi. If there is such a thing, the Norwegian creator surely picked up Celtic's assist of the year in the first week of November. With a beautiful through ball to Forrest the Celtic wide man could have lost his bearings and assumed the stretching Lazio defender was going to gather the ball. He didn't get it and Forrest was waiting.
Forrest gambled it was coming his way and took the ball under control like the veteran he's becoming. The finish was fierce and accurate and sent Celtic in level at the break. Simply wonderful football from Celtic and a show of confidence in the tactics of the manager and the abilities of the players working in unison. Belief in spades. I'm now feeling like a doubting Thomas.
The second half ebbed and flowed. Both sides much more finely balanced than a first half where Lazio probably edged it.
Fraser Forster showed you can forego the modern obsession with distribution for the old fashioned bona fide abilities to simply find a way of keeping the ball out the net.
Goalkeepers can be match winners. At times it was his hands, sometimes his feet and while his passing from the back was questionable, who really cares when those hands and feet are just as important to Celtic as the guys who put the ball in the net at the other end. This is especially evident in games like this. Big games under pressure and 'The Wall' is looking the finest signing of the season so far. Did I mention I didn't think we needed a Goalkeeper in the Transfer window? I know nothing.
As the chances came and went for both sides it looked like a draw was the likely conclusion.
Odsonne Edouard's attempt that skipped past the keepers left hand post looked like that one clear opening we'd get and we missed it. By this stage I'm hoping for the draw. When the five minutes injury time goes up I'm calling the referee a 'homer'. Just blow the whistle for God's sake.
Once again I'm proved wrong. Just as I'm hoping we protect what we have, just as I'm questioning why we feel the need to commit so many players forward comes the finest moment of Neil Lennon's second spell in charge.
A misplaced pass in central defence left Lazio open. Edouard sees Olivier Ntcham making the far post run and picks him out, but the angle looks tough, it looks far too tight but out comes the tidiest of goals from a lovely jinked finish.
Gerd Muller, Gary Lineker or Henrik Larsson. Pick your striker. The man on this occasion with the composure and class to match those names was Celtic's very own malcontent French midfielder.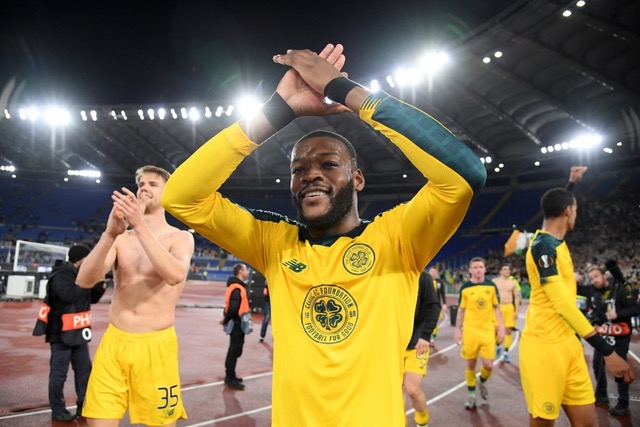 Olivier Ntcham strikes and a place in Celtic folklore is assured.
Celtic are through. We've won in Rome and we top the group.
What do I know?
Niall J