THE CELTIC faithful are wakening up to another Saturday morning and it's time to reflect on this weeks twists and turns at Celtic Park. You may agree, it's all part and parcel of being a modern-day fan of Celtic FC?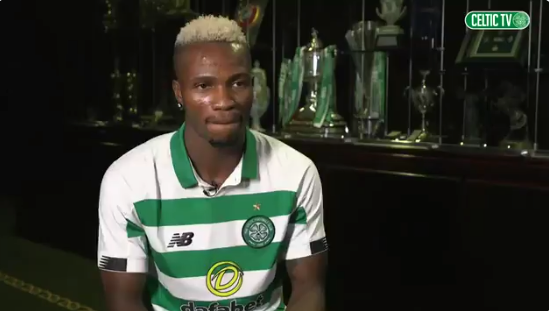 Some words on Mbombo:
Thursday 4 July 2019 at 10.24pm Boli Bolingoli-Mbombo signed for Celtic on a four-year deal. The interview uploaded to Celtic's YouTube channel (see below) spoke volumes about the pulling power that Celtic holds for many players who wish to play for the green and white hoops. It's a poignant interview to watch and it comes an important time for the club after the David Turnbull saga. Mbombo is only twenty-four years old, played fifty-six games for Rapid Vienna. Rapid Vienna is the most successful club in Austrian football. Light years of a difference to a club like Motherwell.
Mbombo is a player who believes in his ability, knows he has plenty of hard work ahead of him providing competition to current cult hero Kieran Tierney. But, he's taking it all in his stride and he's ready to get stuck in. "You can't say no to a club like Celtic" and; "Whether he stays or not, it won't change anything about the decision I took" These are the words that every Celtic fan wants to hear and I wish David Turnbull had a bit more decorum like Mbombo. Celtic might return for Turnbull come January, however, he did miss the Treble Treble boat by a country mile. Mbombo moved quickly and will be remembered as the player who took hold of his own destiny and future.
Ajer hails Kennedy:
I read a quote in Daily Record that caught my attention, it's an interview conducted with Kristoffer Ajer "John has been fantastic from the first minute I came in. We've been working really close together after every single session, working on the defensive part of my game".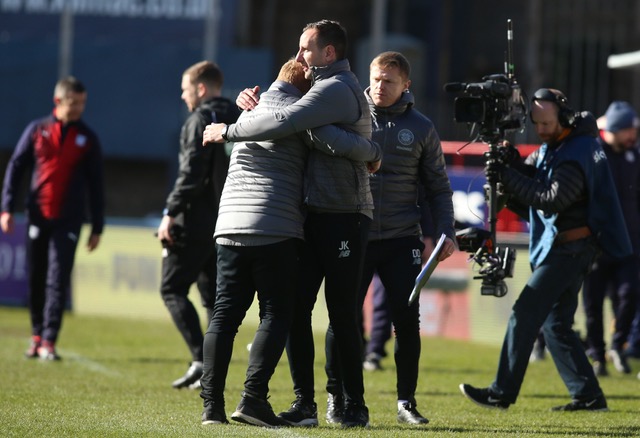 I think this statement comes at a good time for John Kennedy. A good number of Celtic fans struggle to ascertain what strategic and operational value he brings to the current squad and his role at the club. Celtic's defensive frailties have been on show at a number of levels for many years now. Most of the blame has been pinned on John and in my opinion very unfairly.
From the public view, you can't say for certain how much of a "voice" John had on the defensive side of the park. With Neil Lennon, John is possibly getting more responsibilities in that department and that can only result in solid development for Ajer. One area of development I would like to see from Kris this season is him leading more from the back, become an open communicator and organising the defensive line for set pieces and corner kicks. I truly believe this season we're all going to see the best of Kris. He's my pick for season 2019/2020.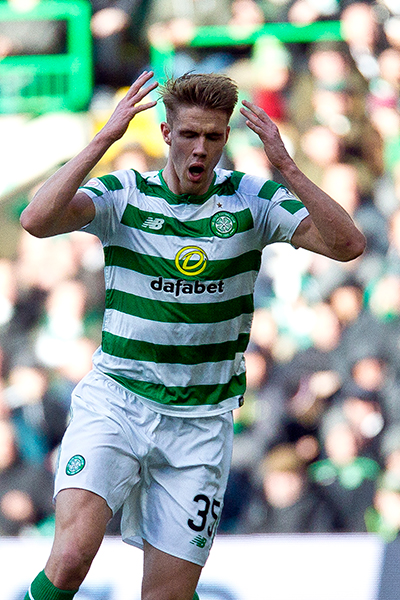 Going back to John, he's now amassed five and a half years of experience in the Celtic backroom. I feel he's being primed to take over at Celtic in the future. I think it'll be after ten in a row. By that point, there will be nothing left to achieve for Lennon, he'll have conquered everything possible in Scottish football. If you're unsure of my position, take a look at the video where Kennedy was handling tough questions regarding David Turnbull, he was very professional and all about business. He's thirty-five now and another two years in the background his knowledge of the game and structure of the club is only going to better.
Kieran Tierney – why so serious?
Media, former players and managers continue to stick their oar in regarding Kieran Tierney this week. Alex Rae, Charlie Adam and Alex McLeish have had their say that Tierney should up sticks and leave for England. McLeish says Tierney is ready to play at a "higher level".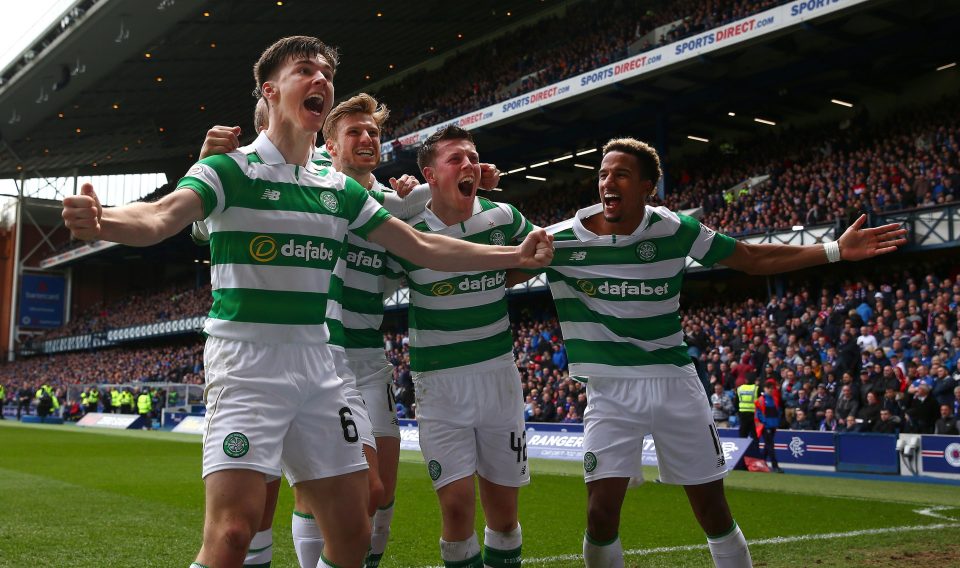 I'll ask for answers in a hat on what a "high level" is and how do you know if you're truly playing in it? The Celtic supporters are wise to these media outbursts and fully understand the hidden agendas to weaken our team ahead of Nine in a Row.
All three, are not fit to shine KT's boots, far less have an input on his career. There's just not enough comments in the media on why KT should stay at Celtic and why it's important for the Scottish League to have players of his quality flying the flag for Scottish Football. McLeish is just misinformed, a man who said that he'd only play KT at right back in an "emergency" situation. For the national team, playing KT at right back and Andy Robertson at left back is a very logical idea. The national team should be utilising every ounce of talent it can muster. This idea fully escaped McLeish and he's now been shown the door to the football care home. Smile and wave bhoys, smile and wave. KT staying for Ten in a Row is going to be a major poke in the eye for some people.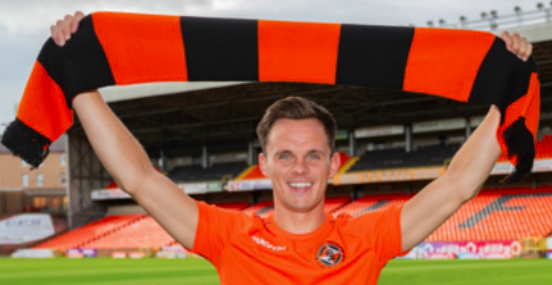 Lawrence Shankland:
Outside the Celtic circle. Lawrence Shankland has signed a three year deal with Dundee United. This is a good piece of news for Scottish football in general. Lawrence is a very talented player who has shone brightly at Ayr United. Dundee United have a good track record of developing young players and moulding them for future endeavours in the Scottish Premier League. This season for Lawrence is not about the number of goals he'll score. But, scoring key goals when he's under pressure to light the game up and being consistent when he's going through adversity. If he can handle these tasks well, then the "keys" to the big leagues will arrive. He's on my radar and he's one to watch in the Championship this season.
Regards
James Pearson
Also on The Celtic Star…
'Good Guy' – Celtic Legend John Keane retires, Fergus McCann leads the tributes
Lenny's Priorities and Targets – 'I will set standards and make demands,' Celtic boss says
'Ramsay MacDonald and John Thomson, as they shook hands with each other that day, did not know what was coming,' David Potter on 1931 Scottish Cup Final Replay
If you would like to write for The Celtic Star please email editor@thecelticstar.co.uk
Comment on all articles on here on Celtic Noise, the friendly Celtic fans forum – signing up is quick and easy so why not join the conversation this weekend?