Every modern Celtic fan can recall with some satisfaction the date of the 27 August 2000, when the Hoops defeated Rangers 6-2.
It was a memorable day in the club's history but it was also the third time that Celtic had beaten Rangers by that same score in league matches.
The first of these was on this day in 1895, when Celtic, having lost three times to teams from Edinburgh early in the season, were on a roll towards another league title. The team that afternoon was McArthur, Meechan, Doyle, King, Kelly, Battles, Morrison, Blessington, Martin, MacMahon and Ferguson. The goals came from Sandy MacMahon (2), Jim Blessington, Barney Battles, Allan Martin and 'Ching' Morrison.
It was a happy crowd of Celtic fans who made their way out of the ground yet they might have agreed that it was not the best performance of the season.
After all, Celtic had already beaten Third Lanark 7-0 and Dundee 11-0!
When Jimmy McColl – born on this day in Glasgow in 1892 – arrived at Celtic Park in September 1913, he had very big boots to fill, his task as the replacement for Jimmy Quinn a most daunting one.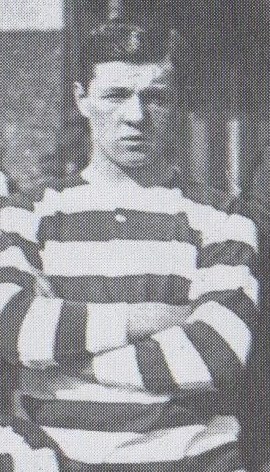 However, over the following seven seasons, Jimmy rose to the task, making 169 appearances for Celtic during which he scored an excellent 123 goals.
Jim Craig