After the death of John Thomson in 1931, Celtic tried out two local keepers before Joe Kennaway was brought over from Canada as a replacement and held the position for the remainder of the 1930s.
Willie Miller took over as Celtic's number one goalkeeper in 1942 and held the role through to the first few years after the 2nd World War. Then John Bonnar took over in the early 1950s, as Celtic won the Scottish Cup in 1951, the League/Cup double in 1953/1954 and the Coronation Cup in 1953, although John did have a little competition from George Hunter and also Andy Bell.
Dick Beattie was the next regular custodian, the main man as Celtic picked up the League Cup in 1956 and 1957 and it was during Dick Beattie's tenure – in fact on this day in 1958 – that a young man from Blantyre called John Fallon signed full pro forms for the club.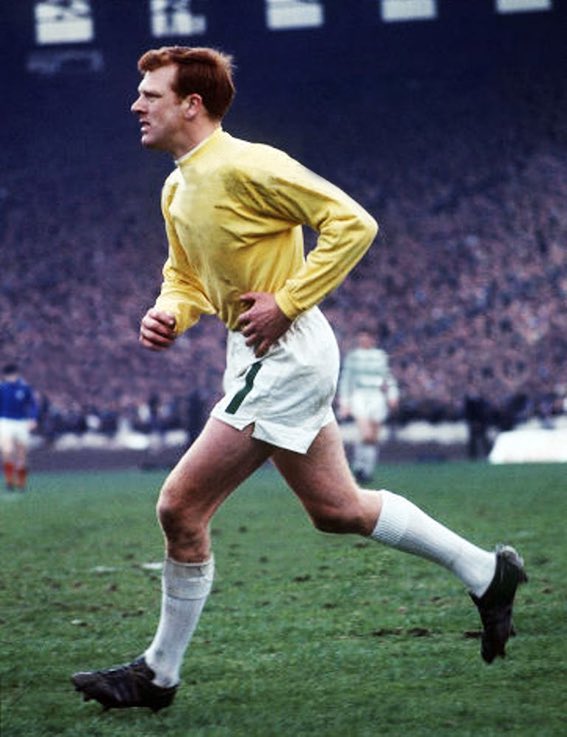 For the next few years, John had to compete with Frank Haffey for the first-team jersey but by the early days of season 1963/1964, he was the man in charge, just in time to play his part a year later in the club's first Scottish Cup win for eleven years.
Jimmy Moir – born on this day in 1879 at Bonhill – joined Celtic on 29 September 1898 and made his debut against St Bernard's in a league match one month later.
This was his only appearance for the club before being loaned out to firstly Vale of Leven and then Blackpool.
Jimmy came back to Celtic on 1 March 1901 and over the following two seasons, he played 37 times as a wing-half for the green- and – whites (both in the stripes and the hoops) before moving on to Blackburn Rovers in November 1903.
Jim Craig