On this day in 1973, Adam Mclean died at the age of 74.
You have never heard of him? Well, you would not be alone among Celtic fans, as Adam played a long time ago; but he was a Celtic star of his time and is right up there on the list of Celtic's best-ever left-wingers.
The photograph above from left to right features McLean, McGrory, Delaney and Murdoch.
Adam Mclean signed for Celtic from Anderston Thornbank Juveniles in January 1917 and made his debut only a month later against Dumbarton.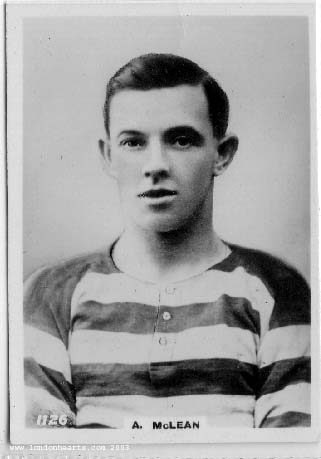 From that point on, during the following 11 years, he made 408 appearances for Celtic in the number eleven shirt, scoring a remarkable 138 goals, an excellent return for a winger.
During those years, he was in the sides which won the league title in 1917, 1919, 1922 and 1926; the Scottish Cup in 1923, 1925 and 1927; plus several Charity and Glasgow Cup competitions.
Towards the end of season 1927/28, he represented the players in discussions with the Board, when he expressed their dissatisfaction at the terms offered for the proposed summer tour of the USA. The Board was obviously displeased and soon found a way to retaliate, when Adam's re-signing offer for season 1928/29 showed a decided reduction.
Adam refused the offer and on 27 August 1928, he accepted the terms offered by Sunderland. It was an unfortunate end to a wonderful career. Adam had not wanted to leave Celtic and the club was much the poorer without his skills on the left-wing.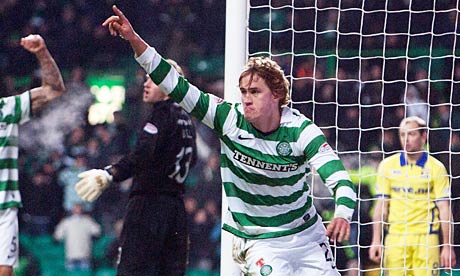 After three years with Stabaek, Thomas Rogne – born on this day in 1990 in Norway – joined Celtic in January 2010 and made 50 appearances for the club over the next three years. In June 2013, Thomas moved south to join Wigan.
Jim Craig