Sometimes a match is played when a little more common sense might have dictated that conditions were just not right for the contest to go ahead.
If a hard or dangerous pitch is involved, then the match could be cancelled. That seldom – or even never – occurs when a high wind is the problem.
On this day in 1983, Celtic had travelled through to Easter Road for the final league match of that year and found that a gale was blowing so hard that a very small crowd – for such a popular game – of just over 11,000 had turned up.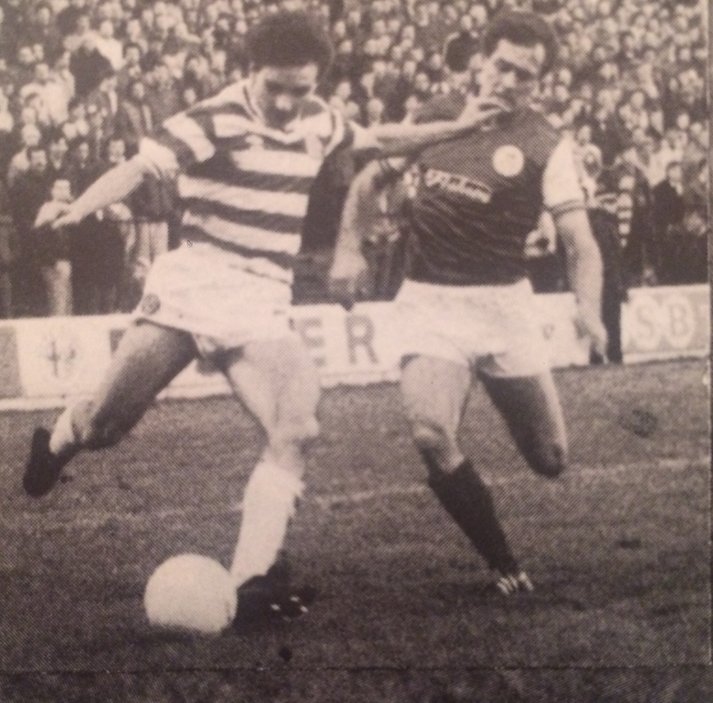 The Celtic team was Bonner, McGrain, Reid, Aitken, W McStay, MacLeod, Colquhoun, P McStay, McGarvey, Sinclair and McClair.
As you might have realised, the wind made it practically impossible to play any form of controlled football. Bad passes outweighed the good ones; while both goalkeepers had terrible problems in keeping the ball from rolling off the six-yard line as they tried to take goal kicks.
And the weather contributed to the only goal of the match, which came in the 77th minute. Substitute Jim Melrose moved down the left wing and fired over a low cross just in front of the Hibs goal.
It was absolutely crying out for a touch but unfortunately, the contact came from Hibs defender John Blackley, who ran the ball into his own net.
A Happy New Year to Celtic supporters all over the World at the Bells where ever you are.
Jim Craig