For those of you unfamiliar with the place, Burntisland is a royal burgh and parish in Fife, on the northern shore of the Firth of Forth. It was a shipbuilding town and had its own football team, named after the local works.
In season 1938-39, the team reached the opening round of the Scottish Cup and, much to the delight of the locals, the draw gave Burntisland Shipyard a home tie against Celtic.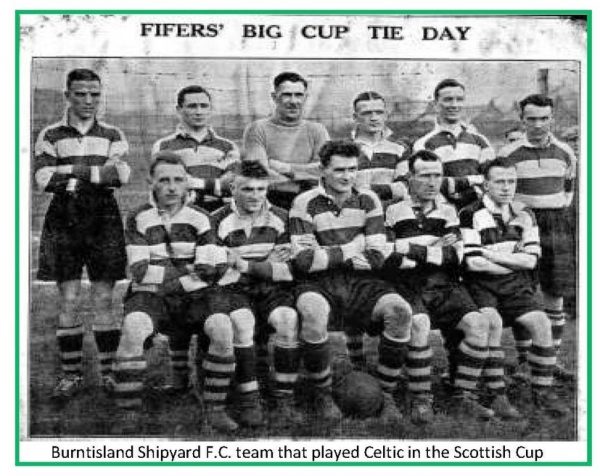 The excitement in the town was intense and when Celtic sent some officials through to check on the pitch and surroundings, they were warmly welcomed.
Unfortunately, though, the Celtic management and directors then rather put their foot in it, to use a colloquialism.
It would be fair to say that those Celtic officials were not very impressed by the dressing-rooms of the ground, so, on this day in 1939, when the Celtic party arrived in Burntisland for the match, the players were told to strip at a local hotel and then once the team bus arrived at the ground, they walked straight through the pavilion to the pitch, ignoring the dressing-rooms completely.
The locals were not pleased and their anger transmitted itself to the Burntisland players. They in turn rose to the challenge, so much so that by the hour mark, the score was level at 3-3. Then Celtic's fitness began to show and five more goals arrived for the Hoops – Murphy (pen), McDonald (2), Watters and Crum – making the final score 8-3. You can read the Fife club's account of their most famous game HERE.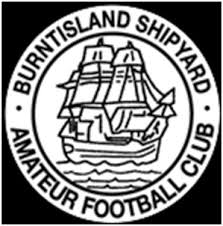 John Cushley – who was born on this day in January 1943 – joined Celtic in July 1960 and used his uncompromising style to make 41 appearances for the Hoops at centre-half over the ensuing seven years.
Unfortunately, all through those years, there was a very capable centre-half called Billy McNeill dominating that position and John eventually decided that he had to move elsewhere to get more recognition, joining West Ham in 1967.
John was a graduate in Modern languages from Glasgow University, talents he employed when accompanying manager Jimmy McGrory to Madrid in August 1964 in a futile bid to bring Alfredo Di Stefano to Celtic Park.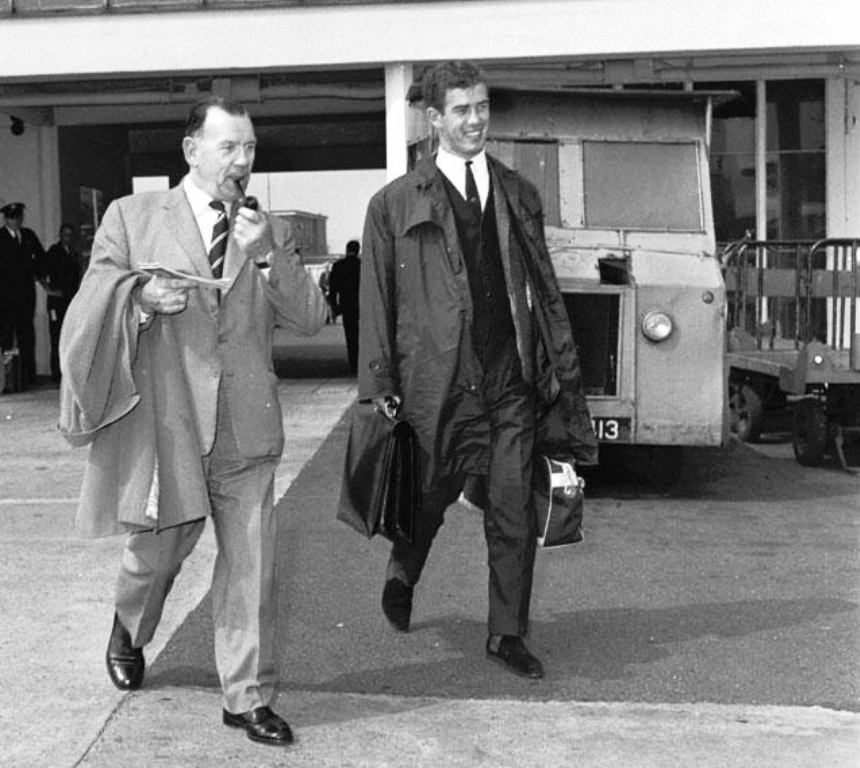 He also had spells as coach at Parkhead and assistant manager at Dumbarton and Clyde, then ran the education section at Celtic Park dealing with the development of the younger players.
Tragically, in 2007, John was diagnosed with Motor Neurone Disease and died at his home in Bothwell on 24 March 2008.
Jim Craig