Frankly, it was merely a league match, albeit between two Glasgow rivals. As the teams ran out on this day at Parkhead in 1913, one of them – Celtic Football Club – was doing well in the campaign, eight wins on the trot, heading the table ahead of Rangers and Hearts; the other – Third Lanark Football Club – was in 8th place, wedged between Dundee (7th) and Clyde (9th).
Manager Willie Maley realised that two points were important, so he put out what was nearly a first choice team of that time, with a strong defence of Charlie Shaw, Alec McNair, Tom McGregor, Jim Young, Peter Johnstone and Joe Dodds.
Andy McAtee was at outside-right, with Patsy Gallacher inside him; while the left wing combination was Billy Crone and John Browning.
At centre-forward that afternoon was a 25-year-old Londoner making his first team debut. He had already had spells with Leyton Orient, Blackpool, West Bromwich Albion, Chesterfield, Darlington and Clyde but Willie Maley, now desperate in his search for a replacement for Jimmy Quinn, decided to give the Englishman a chance and was rewarded when his new charge scored a goal in the 3-0 win.
Through the years, especially when the foreign players came in, Celtic fans have got used to their stars having exotic names like Johannes Edvaldsson, Dariusz Dziekanowski or Jan Vennegoor of Hesselink. Personally, though, I think that the name of that debutant back in 1913 – Ebenezer Owers – should rank right up alongside them!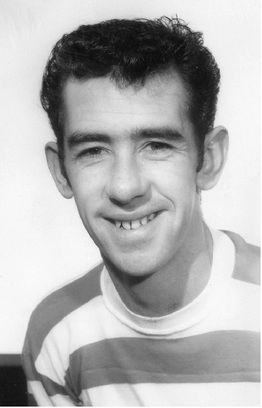 Many Happy Returns to Tommy Callaghan, born on this day at Cowdenbeath in 1945.
Jim Craig