Matches which took place on Christmas Day are now very rare but during Celtic's first 90-odd years, they were not uncommon. And there were some big scores during some of them.
In 1897, for instance, Celtic travelled the short distance to Shawfield to face Clyde in a league match and came away with a 9-1 win. In front of a crowd of around 2,000, the goals came from George 'Dod' Allan (5), Davie Russell (2), John Campbell and Sandy McMahon.
In 1937, at Celtic Park, Kilmarnock were the victims of a 8-0 thrashing, with Johnny Crum (2), Frank Murphy (2), John Divers (2), Jimmy Delaney and Malcolm McDonald doing the needful.
In between those, in 1915, it the turn of Airdrie to be on the receiving end of a 0-6 defeat, again at Parkhead. The First World War by then was in its second year and football in Scotland had been affected. The Scottish Cup had been suspended but the league campaign still went ahead, Celtic having won the title in seasons 1913-14 and 1914-15.
On Christmas Day 1915, the match against Airdrie was the final league game before the New Year and Celtic were once more leading the league table. A crowd of 10,000 turned up at Parkhead, ready to be entertained and they certainly received a Festive treat on the afternoon.
The papers were fulsome in their praise. One said – 'the Celtic forwards were tantalisingly clever' while another proclaimed 'Celtic had their easiest win of the season'. The goals came from Patsy Gallacher (3), Jimmy McColl, John Browning and Jimmy McMenemy; and you can just imagine the joy and celebrations of the crowd as they made their way out of Celtic Park and headed for home.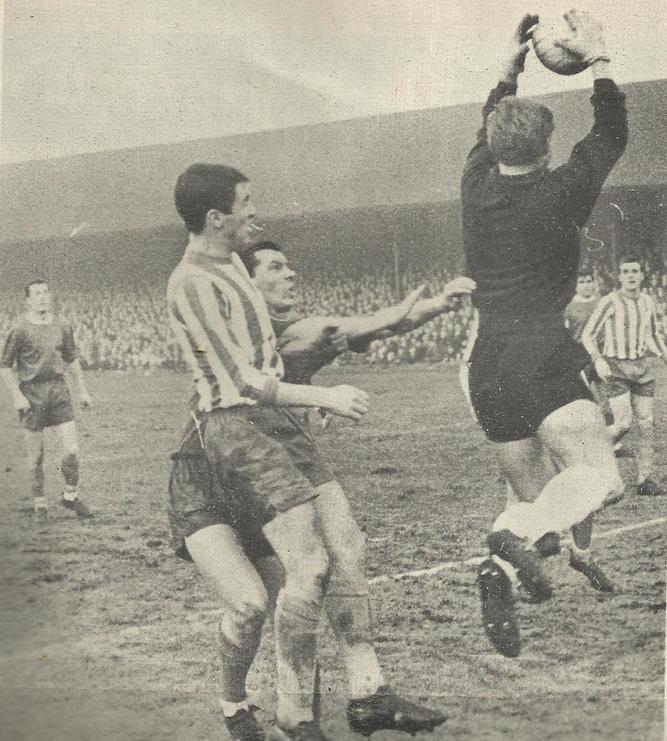 I sincerely hope that all of you have as Happy a Christmas as those guys did back in 1915 and  fifty years to the day later in 1965 when Celtic hammered Morton 8-1 at Celtic Park – after leading 7-0 at the internal. The early edition Evening Times (below) reported mostly on the first half action.
Jim Craig