On this day in 1997, Celtic opened their tour of Holland with a match against an amateur side called FC Beatrix. The Hoops eleven was Marshall, Annoni, Boyd, McNamara, McKay, Stubbs, Donnelly, Hannah, Johnson, Thomson and Gray and the final score was 21-0 to Celtic (9-0 at half-time).
The scorers were Hannah (2), Johnson (6), Stubbs (3), Thom, Boyd, Donnelly (2), Gray, McBride (sub; 3), Anthony (sub) and McLaughlin (sub).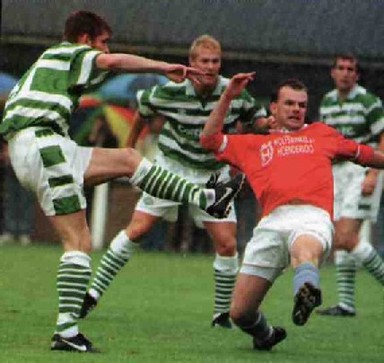 Many Happy Returns to Stilan Petrov, born on this day in 1979 at Mihaylovgrad, Bulgaria.
Jim Craig