The years around the turn of the 19th/20th centuries were ones of transition for Celtic Football Club. A new team was evolving and sides take time to achieve their potential.
Celtic were lying second to Rangers in the league at this time in 1901 but had won a great victory by beating the Light Blues 1-0 in the first round of the Scottish Cup, a rare stage of the competition for the two sides to meet and an even more unusual goal-scorer, as it was Rangers' left-back Drummond's own goal which broke the deadlock.
On this day in 1901, for the final match of the league season, St Mirren arrived at Celtic Park. With the final placings already decided, manager Willie Maley decided to give a run out to a promising new boy, so when the sides ran out that afternoon and lined up, a young man by the name of Jimmy Quinn made his debut at outside-left.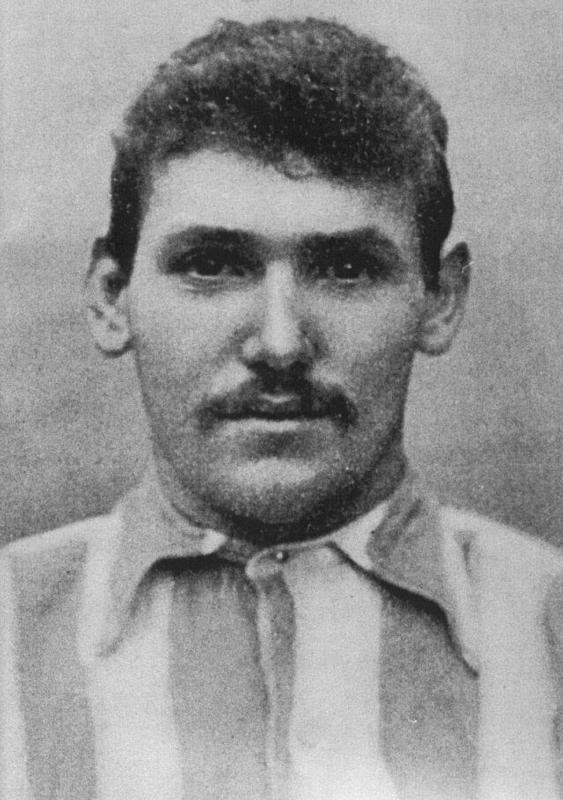 It turned out to be a most promising start to his Celtic career, his bustling and aggressive style going down well with both management and fans; and the fact that scored one of Celtic's goal in the 4-3 win just put the icing in Jimmy's cake.
A new Celtic star had arrived!
Mickey Hamill – born on this day in 1889 – was a very talented player with the ball at his feet yet also stamped his authority in the centre-half position, an attacking role in the years of the First World War.
He made 7 appearances for Celtic in total, getting a Championship medal in season 1915-16 and also a Charity Cup medal in 1916 before going on to play for – at different times – Manchester United, Manchester City, Belfast Celtic, Fall River (Massachusetts) and Distillery. He became manager of Distillery in August 1934.
Mickey Hamill was found drowned in the Lagan Canal at Lisburn on 19th July 1943.
Jim Craig