After a five year spell in the managerial hot seat at Celtic Park between 1978 and 1983, during which time he guided the team to 3 League Championships, one Scottish Cup and one League Cup, Billy McNeill moved south on this day in 1983 to become manager of Manchester City.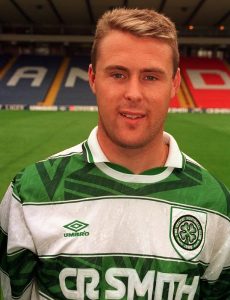 On this day in 1972, Paul Byrne was born in Dublin. Paul started his senior career with Oxford United, then had spells with Arsenal and Bangor before joining Celtic in 1993. Over the following two season, he made 28 appearances for the first team – scoring 4 goals – before moving on to Brighton.
Jim Craig
Blue Moon, the popular Manchester City fans site,  provides an insight into what Billy McNeill faced when we arrived at the club and what a contrast it shows to today's mega-rich club.
McNeill and his assistant, the former Oldham manager Jimmy Frizzell, were apparently stunned by the state of City's finances.
"City had horrendous debts in the wake of their halcyon spending sprees on players. We could hardly buy a fish supper. Jimmy and I were left with so few players we sat for days on end thinking who we could get for as close to nothing as possible," Big Billy said.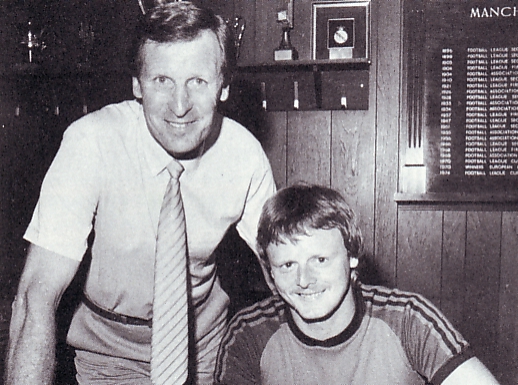 "We pulled players out of our memories. Derek Parlane came on a free transfer from Leeds. Jim Tolmie from Lokeren in Belgium, and Neil McNab from Brighton. I had remembered Tolmie with Morton, but was aware he could also be difficult to handle. We weren't in a position to be choosy. We got McNab from Brighton, where he had been a bit of a rebel."
McNeill moved on to Aston Villa – who were also in the same boat financially as City and he was unable to keep them in the First Division.