For his first game in charge, Martin O'Neill took his squad of players across to Ireland where they were to meet Bray Wanderers at the Carlisle Ground in the NTL Challenge Match.
On this day in the year 2000, a crowd of 6,500 turned up for the 6 o'clock start and were confronted by an Irish summer of rain and hail plus thunder and lightning over the following 90 minutes!
Former manager John Barnes' controversial signing Rafael was at centre-back on the night, alongside Alan Stubbs.
Eyal Berkovic and Stilian Petrov were in midfield to provide the precision passes along with Paul Lambert.
And Bobby Petta was on the wing to provide the crosses for the strikers.
But, in the end, it was Tommy Johnson who proved to be the man who made the difference, striking a hat-trick, the first coming in the 12th minute, the second in 38 minutes and the third in the 72nd minute. Bray could only manage two, so the final score was Bray 2 Celtic 3.
A good victory and more importantly, a fine winning start to the career of Celtic's new manager.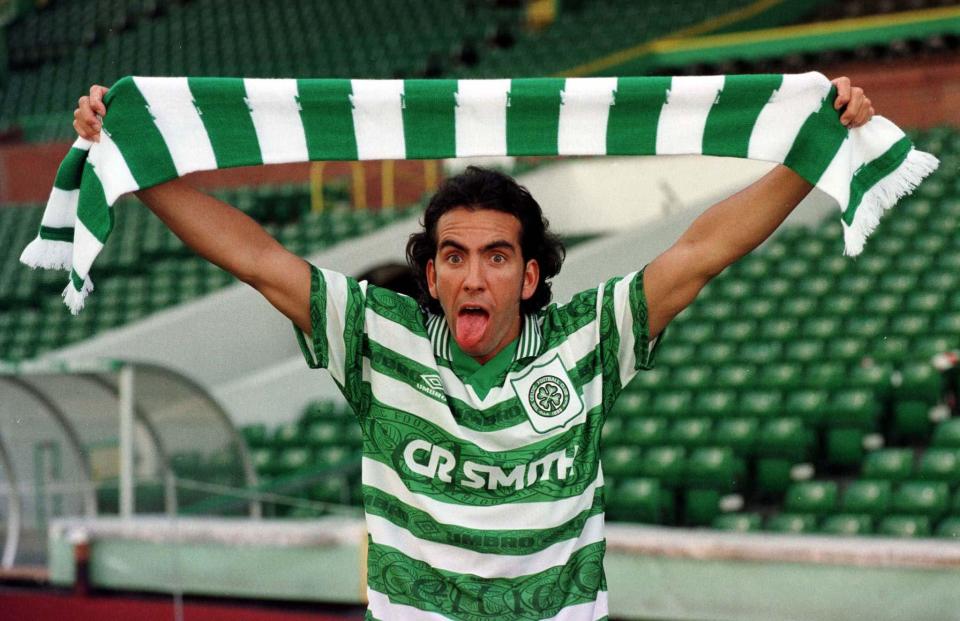 Many Happy Returns to Paolo di Canio, born on this day in 1968 in Rome.
Jim Craig