The season of 1926-27 was a tough one for Celtic. They had won the First Division title the year before and, as a result, were targeted by the other sides, all of them desperate to do well against the Champions.
By mid-January, Celtic were lying 3rd in the table, just behind Rangers and Motherwell, only a few points ahead of Airdrie and Dundee.
On this day in 1927, a Clyde side struggling for form and way down the table in the bottom six, travelled to Celtic Park, no doubt the players wishing they were playing someone else.
Everyone expected Celtic to win and indeed they did, by 7 goals to nil, outside-left Adam Mclean getting two and Jimmy McGrory scoring the other five.
It was the third time that season that McGrory had scored five in a league match.
The first had come against Aberdeen at Parkhead on 23 October when Celtic won 6-2; and the second came in another home match, against Dundee United on 27 November in a 7-2 victory.
Over the season McGrory hit 49 goals, which went a long way towards helping Celtic win two trophies. Firstly, the Glasgow Cup, at Hampden on 9 October 1926 with a 1-0 win over Rangers, thanks to a McGrory rocket; and secondly, the Scottish Cup, again at Hampden on 16 April 1927, when Celtic beat East Fife 3-1.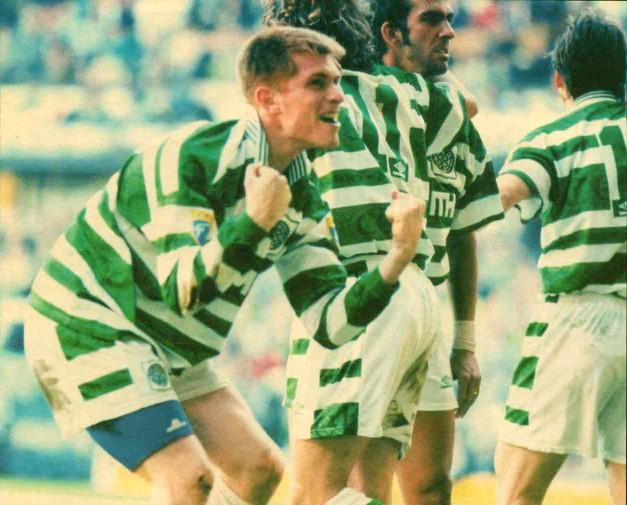 Many Happy Returns to Tommy Johnson, born at Gateshead on this day in 1971.
Jim Craig