Paul Marcellus Elliott first played at Celtic Park on 2 August 1986, while wearing the colours of Aston Villa in a friendly against the Hoops, when Brian McClair scored the only goal of the game.
Paul moved to Pisa in 1987 but two years later, when Billy McNeill was looking for a new centre-half, his name was put forward by the Celtic scouts and he joined the club on this day in 1989.
Over the next two seasons, Paul played 66 times for the Hoops and scored 5 goals before moving south to Chelsea in July 1991.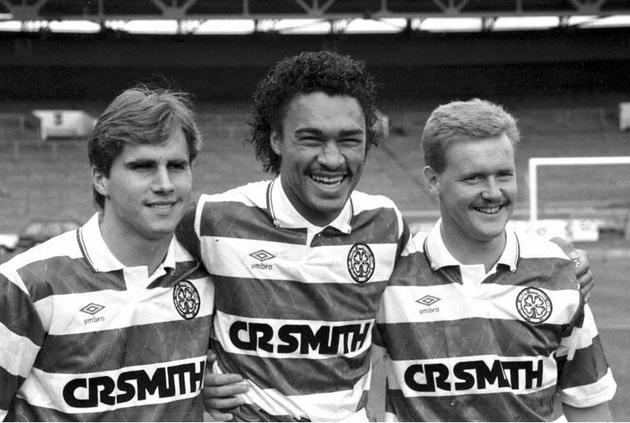 Back in the early days of the game, when everyone was an amateur, players could move from club to club without any fear of restriction. A young man by the name of Neil McCallum, for instance, born on this day in 1868, had already played for Renton and Rangers when he accepted an invitation to play for a new club called Celtic in the East End of Glasgow.
It was the new club's first match and all the players had been specially invited from various clubs for the occasion. Neil rose to the occasion, scoring the new club's first-ever goal in the 5-2 win and then signing up for Celtic shortly afterwards.
Jim Craig