Centre-forward Johnny Crum had an excellent career with Celtic, scoring 88 goals in 211 matches in the pre-war years of 1932 to 1939, then continuing to knock the ball home during the war years of 1939 to 1942, with a record of 69 appearances and 23 goals.
However, probably Johnny's most memorable moment came in the final of the Exhibition Cup at Ibrox on 10 June 1938 when, with Celtic and Everton locked at 0-0, he raced forward to beat keeper Tad Sagar in the 6th minute of extra-time for the goal which gave Celtic the trophy.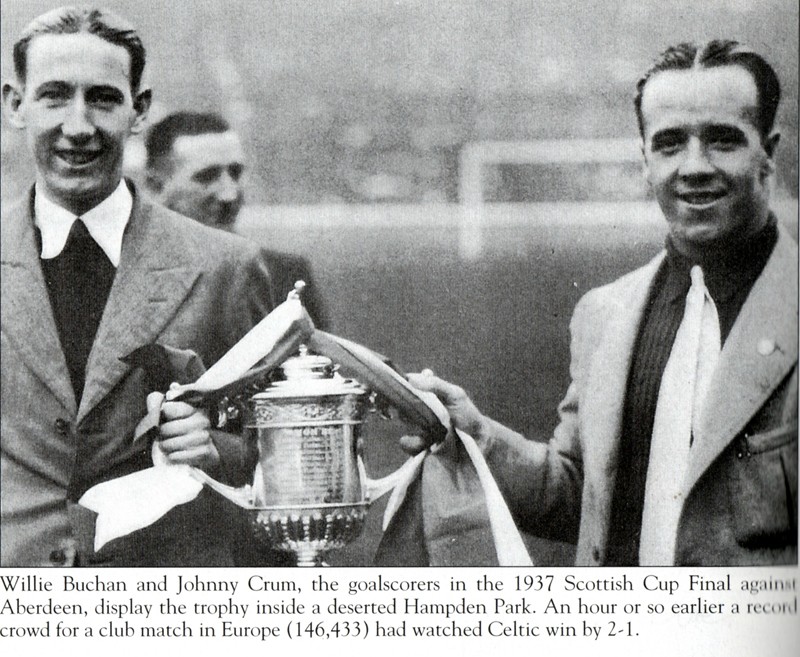 Johnny left Celtic Park in 1942 to join Morton – playing against a centre-half for Albion Rovers in 1944 called Jock Stein – and retired from the game in 1946, taking on employment as a salesman in a sports shop in West Regent Street.
On this day in 1969, Johnny Crum died at Hyndland, Glasgow, at the age of 57.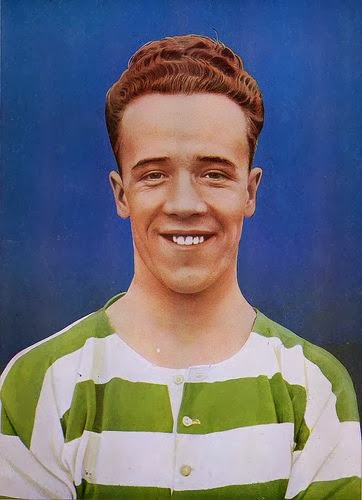 On this day in 1888, Peter Johnstone was born in Collessie in Fife.
Peter joined Celtic in January 1909 and was there for some of the great moments of that time.
However, when war was declared in 1914, Peter returned to the pits to assist the War Effort but also helped Celtic to the Championships of 1915 and 1916. One year later, he decided to join the Army, serving firstly with the Argyll and Sutherland Highlanders and then with the Seaforth Highlanders, with whom he saw action in France.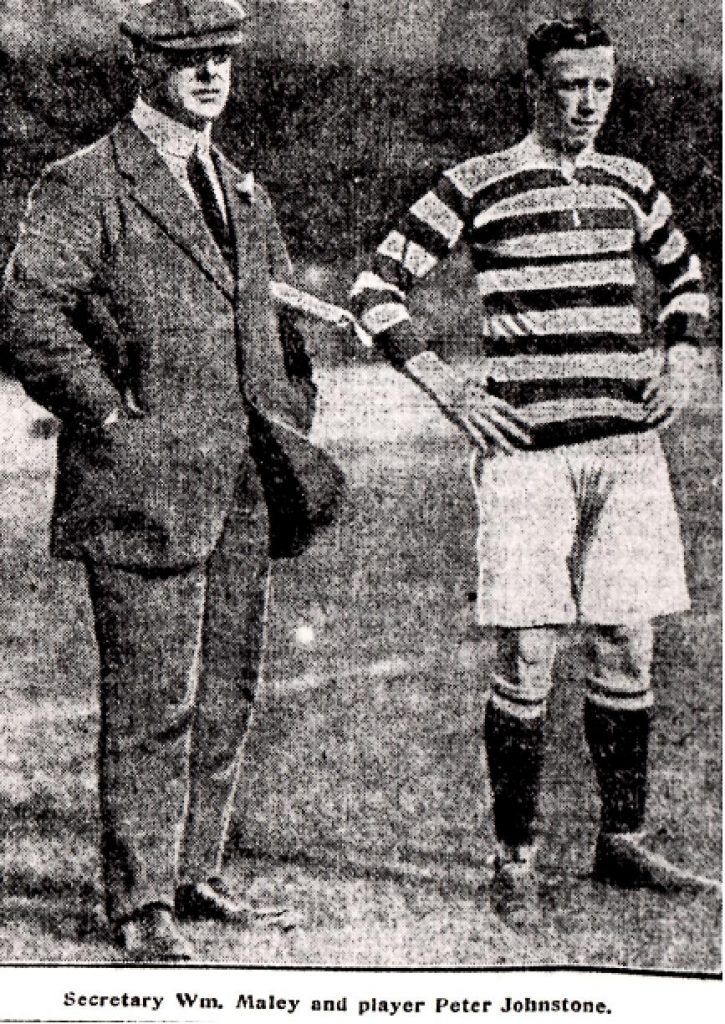 Tragically, at the Battle of Arras, between 12 and 16 May 1917, Peter Johnstone was killed in action at the age of 29. He left a wife and two children.
Jim Craig