Celtic did not have a great time during the Second World War. For some reason, the Board of Directors refused to take advantage of the well-known names stationed in Scotland during that period – Stanley Matthews and Matt Busby to name but two – and the club suffered accordingly.
Rangers dominated, winning most of the trophies on offer. In season 1943-44, for instance, they won the Southern Division title, 7 points ahead of Celtic after 30 matches.
Celtic also made early exits from both the Glasgow Cup (Partick Thistle 1-3) and the Charity Cup (Clyde 1-4); they also lost 2-4 to Rangers in the semi-final of the new war-time tournament the League Cup. However, any team which finishes second in any league must have had some good moments and Celtic were no different.
One of these came on this day in 1943, when the 'Buddies' came to Celtic Park for a league match. St Mirren had made an indifferent start to the season and their troubles were not eased that afternoon as Celtic went into over-drive.
The Hoops side was Willie Miller, Bobby Hogg, Pat MacDonald, Malcolm MacDonald, Joe McLaughlin, John Divers, Jimmy Delaney, John McPhail, Jackie Gallagher, Gerry McAloon and Hugh Long.
It was a much-changed side from the eleven in the last match before the war began in September 1939 but it rose to the challenge, putting five past the St Mirren keeper.
The goals came from Gerry McAloon, John Divers, Jackie Gallagher and a double from Jimmy Delaney, one from the penalty spot, all of which contributed to Celtic maintaining their second place in the table.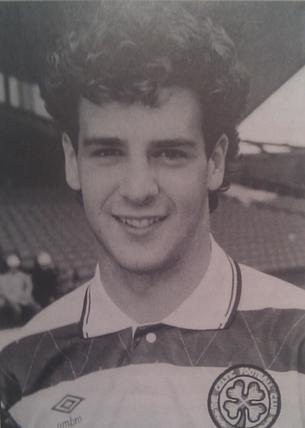 Many Happy Returns to Davie Elliot, born on this day in 1969 at Glasgow. Davie joined Celtic on 13 May 1987, made 6 appearances in the left-midfield role between 1987 and 1990, then moved to Partick Thistle.
Jim Craig