When Celtic went on their first tour of North America in 1931, one of the 13 matches they played was against a side called Fall River in Massachusetts on 31 May.
Celtic lost 0-1, their defeat much attributed to the display of the local team's goalkeeper, a 24-year-old called Joe Kennaway, who had been born In Montreal on this day in 1907.
On 5 September 1931, John Thomson lost his life as the result of an unfortunate collision in Celtic's match at Ibrox. In the games which followed, the Celtic manager, Willie Maley, tried out two keepers – John Falconer and Joe Coen – neither of whom much impressed him.
Then someone remembered the goalkeeper from Fall River who had played so well against Celtic on tour. Kennaway was contacted, agreed to join up and made the trip across the Atlantic in time for a debut against Motherwell on 31 October.
Joe was an immediate success and Celtic had a new, solid keeper who was in goal for all the major moments of that ensuing decade; the cup wins of 1933 and 1937, the league titles of 1935/36 and 1937/38; the Glasgow Cup victory in 1939, the Charity Cup successes of 1936, 1937 and 1938; and of course, the Empire Exhibition Trophy win in 1938.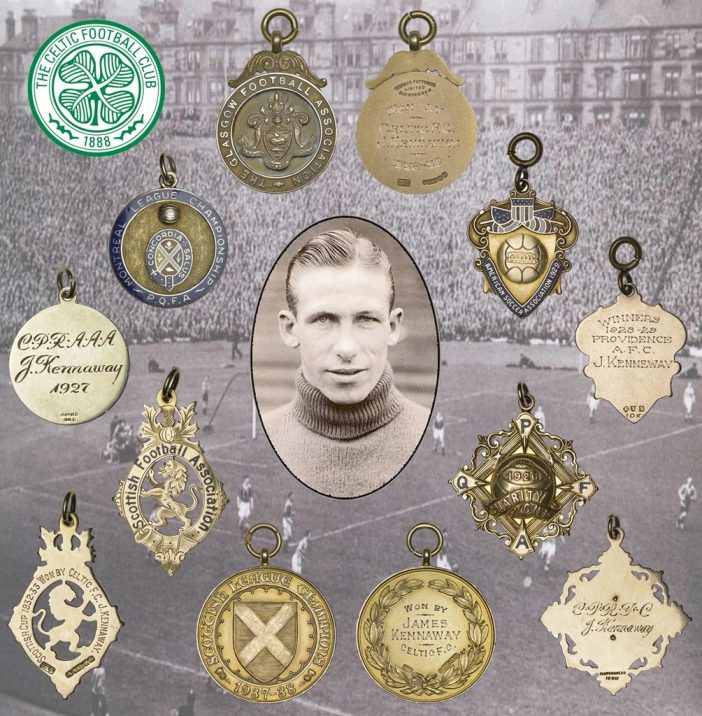 Joe then moved back to North America just after the outbreak of the Second World War in September 1939 and moved into coaching and management.
Joe Kennaway died at Providence, Rhode Island on 7th March 1969.
Jim Craig