In season 1950-51, Celtic attracted some good crowds as they progressed through the earlier rounds of the Scottish Cup –
27/01/51 East Fife (A) 2-2 attendance 22,000
31/01/51 Replay East Fife (H) 4-2 attendance 36,185
10/02/51 Duns (H) 4-0 attendance 22,907
24/02/51 Hearts(A) 2-1 attendance 48,000
10/03/51 QF Aberdeen (H) 3-0 attendance 75,000
31/03/51 SF Raith Rovers (Hampden) 3-2 attendance 84,327
These earlier rounds were not problem-free.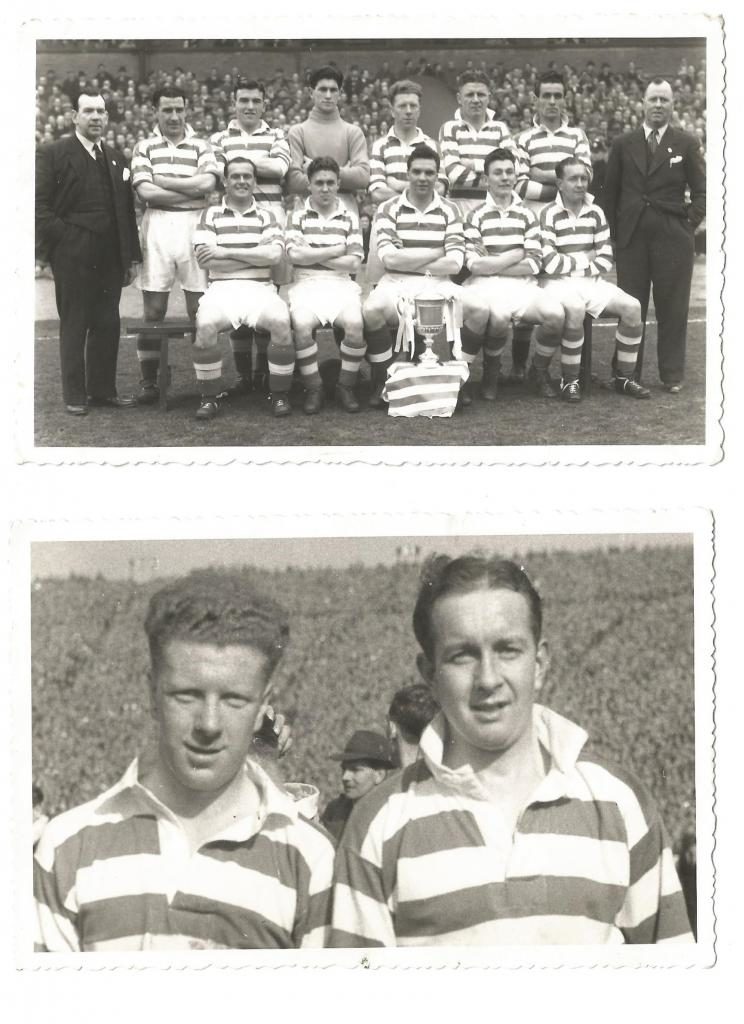 East Fife were leading 2-1 at Methil with ten minutes to go but some clever work by Charlie Tully out on the left gave him the opportunity to cross and Bobby Collins, all 5 feet 4 inches of him, out-jumped everyone else for the equaliser.
—–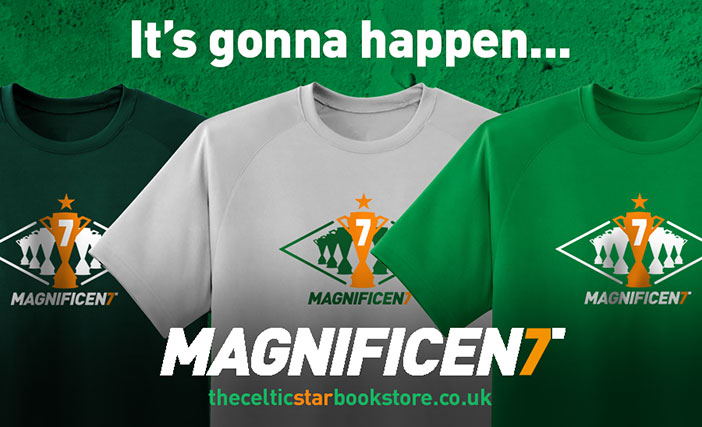 —–
At Tynecastle, goalkeeper George Hunter, only 20 years of age, gave a wonderful display and defied Hearts time and again. For the quarter-final, against Aberdeen, the crowd was so big that the gates were locked and Raith Rovers never gave up in the semi-final before another big crowd.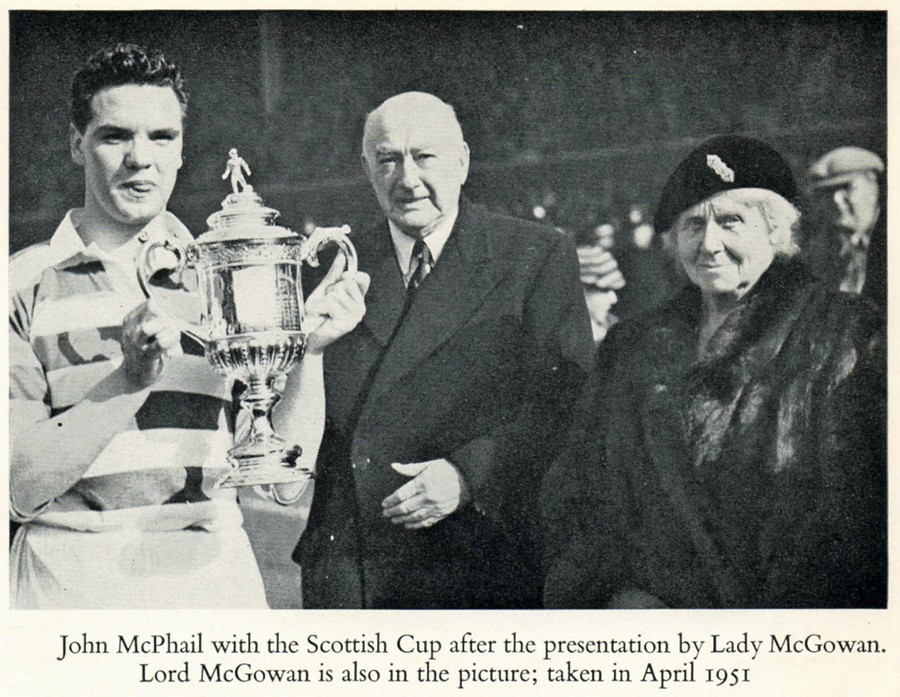 Twenty years before, the same two protagonists – Celtic and Motherwell – had met in the final, with the winners, Celtic, taking the Scottish Cup on tour to North America. Celtic had organised a similar tour in 1951 but would they be going as Cup-winners?
The answer, eventually was yes. Celtic held on to the single –goal lead scored in the first- half by John McPhail, thus winning the Cup for the 16th time.
On this day in 1951 the final score in the Scottish Cup Final was Celtic 1 Motherwell 0.
Afterwards Sean Fallon said this: "As I walked off at Hampden Park I felt I had got everything out of like I had ever wanted. I had become a member of the famous Celtc FC and holder of a Scottish Cup badge all in one year."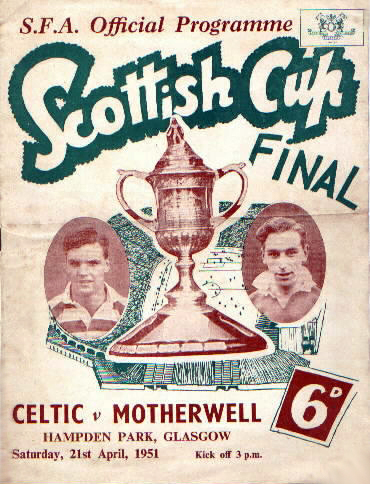 Here are the highlights from the 1951 Scottish Cup Final
Celtic
Hunter; Fallon, Rollo; Evans, Boden, Baillie; J Weir, Collins, McPhail, Peacock, Tully.
Scorer: McPhail (12)
Attendance: 131,943
Jim Craig