On this day in 1957, nineteen-year-old Bertie Auld ran out at Ibrox for his first team debut.
It was a tie against Rangers in the Glasgow Charity Cup and the Celtic team was John Bonnar, Mike Haughney, Sean Fallon, Bobby Evans, John Jack, Bertie Peacock, Charlie Tully, Willie Fernie, Jim Sharkey, Bobby Collins and Bertie Auld.
It would seem to have been a highly-competitive if not fierce-tackling affair which ended in a 1-0 victory for the Light Blues, the goal coming from wing-half Sammy Baird.
Fourteen years later, on this day in 1971, the side known as the Lisbon Lions made its final appearance as a team in the last league match of the 70-71 season.
35,000 spectators were present for the occasion. After coming out with the rest of the guys, Ronnie Simpson, who had been forced to retire from football with a shoulder injury, made way for Evan Williams and the team went on to beat the Bully Wee 6-1.
The match also turned out be Bertie Auld's final appearance for Celtic; only a few days later, he moved to Hibs.
Jim Craig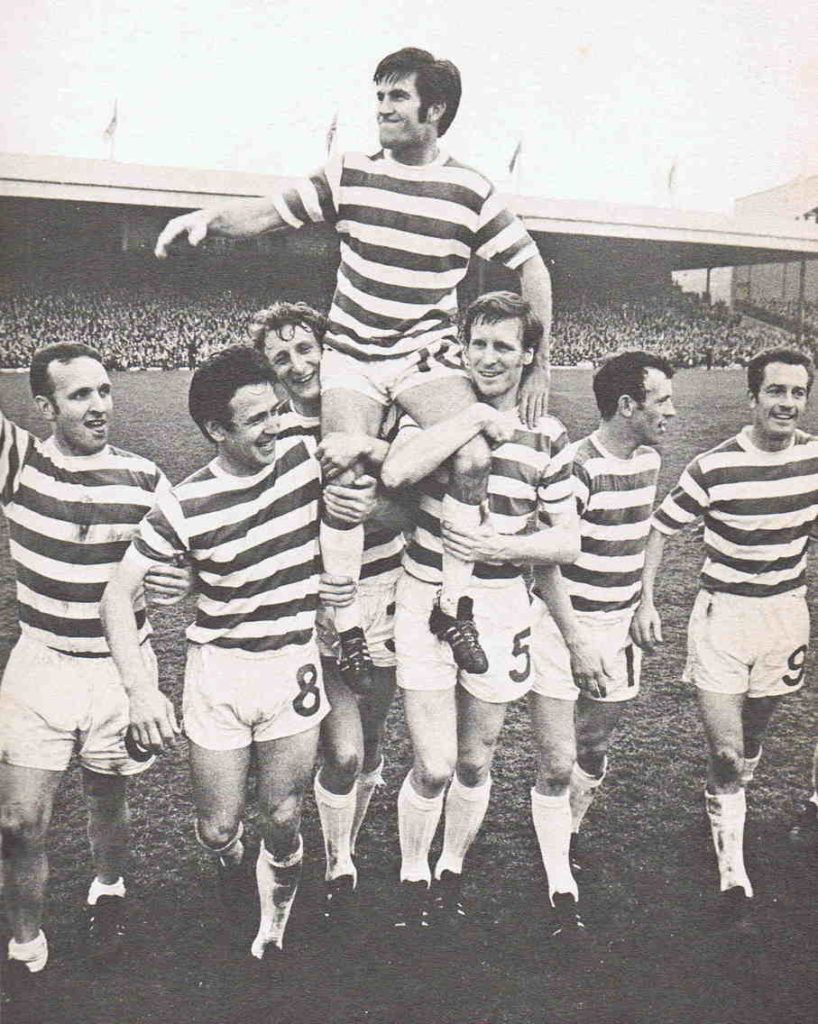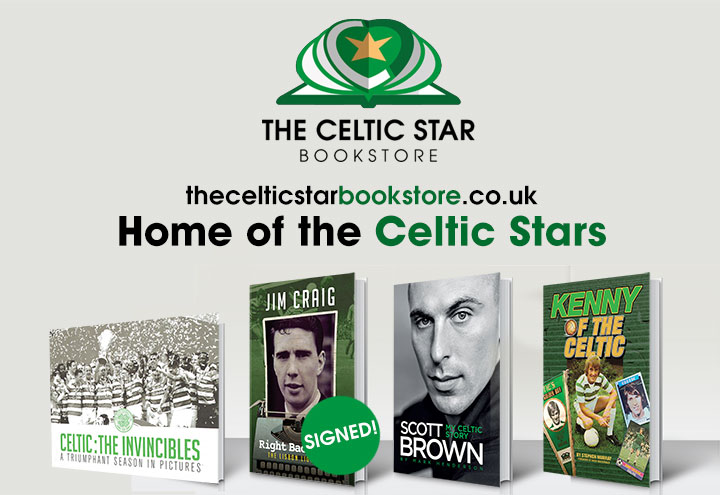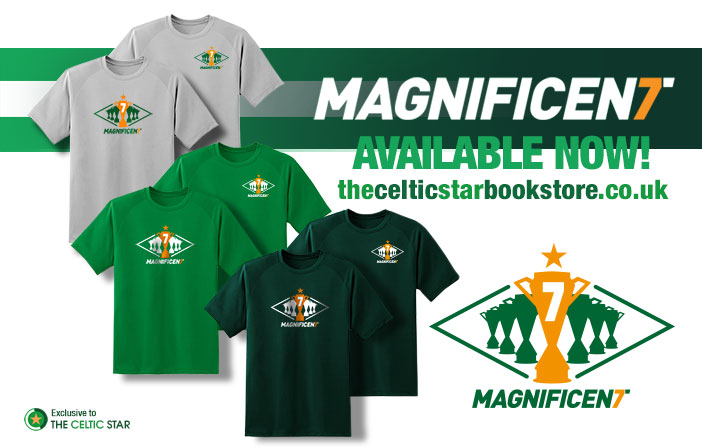 MAGNIFICEN7 and OBSESSED WITH CELTIC T-SHIRT UPDATE
BOTH these t-shirts have been flying out of the door in all sizes and across 3 colours (dark green, green and grey).
Here's what we have left in stock if you fancy ordering one:
Magnificnen7 t-shirts
In Grey available in XL, Large and XXL.
In green available in XXL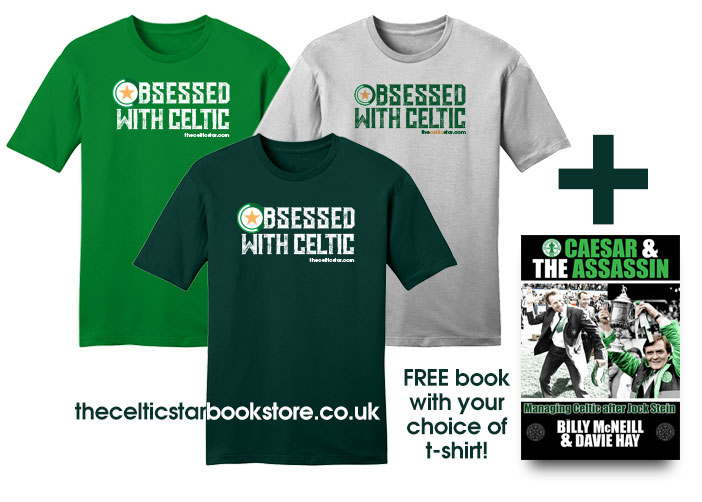 Obsessed with Celtic (comes with a FREE copy of Caesar & The Assassin)
Dark Green – available in XL
Green – available in Small and XXL
Grey – available in Small, Large and XXL
Order now at www.thecelticstarbookstore.co.uk