The Hamilton Cup was held in the Canadian city of Hamilton, Ontario in the summer of 1994, as part of a Scottish Festival.
Apart from the Hoops, Hearts and Aberdeen also travelled from Scotland and they were joined in the competition by local side Montreal Impact. In their first match, Celtic drew 1-1 with Hearts in scorching heat and eventually went through to the final with a 4-2 success in penalties. In the other semi-final, Aberdeen beat the Canadian side 2-0.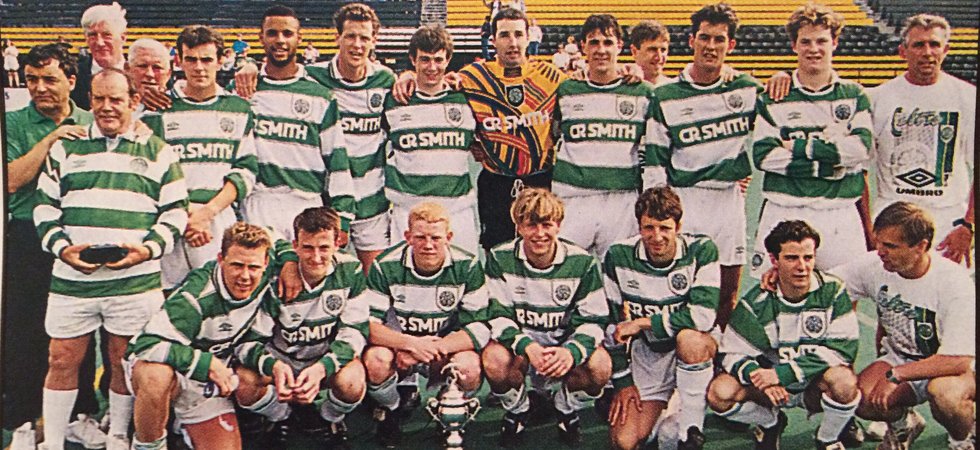 The final was played on this day in 1994 in front of a crowd of 6,000 and the Celtic side was Muggleton, Smith, Martin, McNally, Mackay, Gillespie, Holt, Hay, Byrne, Falconer and Gray. Once again, the match was played in temperatures close to 100 degrees and there was only a single goal in it, Paul Byrne getting the vital score in the 14th minute.
Jim Craig
Have you got your Beautiful Sunday t-shirt for your summer holidays yet?