On the same afternoon, Rangers had lost 2-3 to Aberdeen in their final league match of the season. That put Celtic and its fans in a very happy position; both halves of the O** F*** were on the same points total while Celtic had by far the better goal average, having scored 104 to Rangers 93 and having lost 23 to the Light Blues' 34. So even if Celtic lost at East End Park, they would still end up as champions.
However, that was not the way the players wanted to pick up the title and we rose to the challenge. The team that night was Simpson, Craig, Gemmell, Murdoch, McNeill, Brogan, Johnstone, Lennox, Wallace, Gallagher and Hughes and we all revelled in the atmosphere.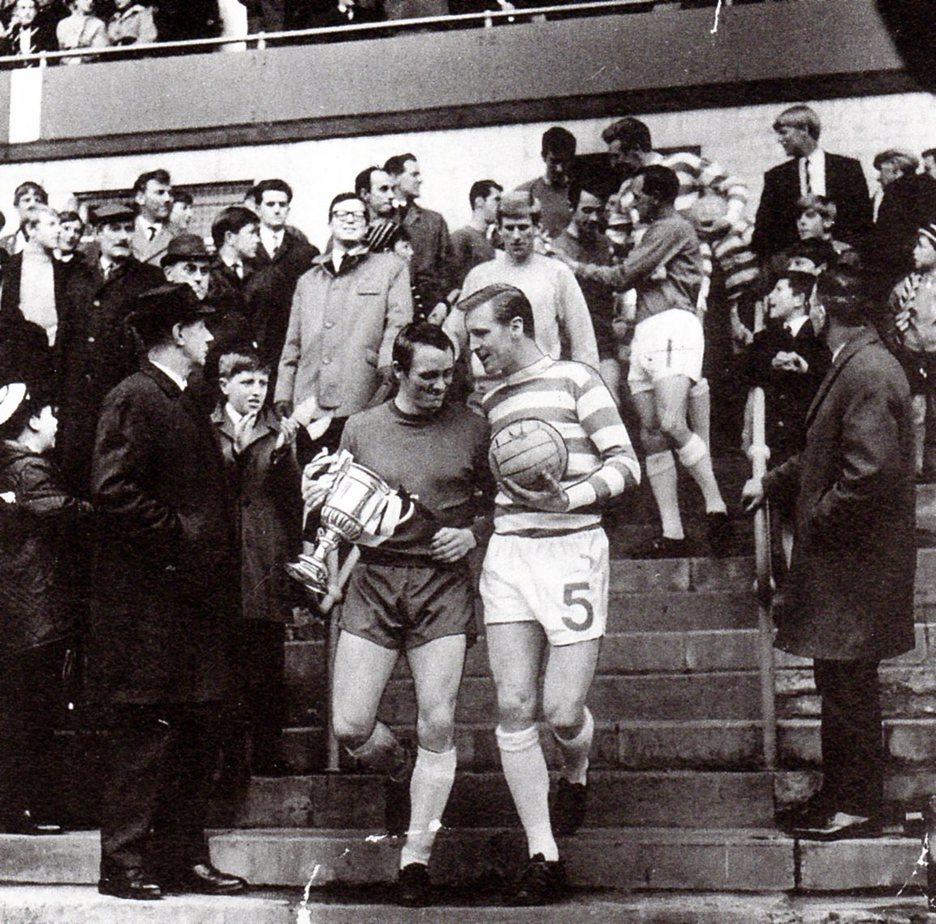 The Pars took the lead in 27 minutes through Pat Gardner but we were the better moving side on the night, got the equaliser through Bobby Lennox just after the interval and the winner, also by Bobby in 72 minutes. That meant that he had scored in every one of the final 12 league matches of the season – a remarkable record!
In the Dunfermline side that night were the two Callaghan brothers, Willie and Tommy. Although he was on the losing side, Tommy must have caught the eye of Jock Stein, as in November of that same year of 1968, the Boss signed Tam, who became a great asset to the club over the ensuing years.