After many years of discussion, Celtic eventually went on tour to North America in the summer of 1931, only days after beating Motherwell 4-2 in a replay of the Scottish Cup final.
The first two matches went well, a 6-1 victory over Pennsylvania All-Stars being followed by a 3-2 win against the New York Giants. Six days later, though, the New York Yankees put paid to any thoughts of an unbeaten run on tour when they beat Celtic 4-3. And only 24 hours later, what must have been a very disappointed group of players ran on to a pitch on Rhode Island on this day to face Fall River, a side from Massachusetts. The chosen team was John Thomson, Cook, McGonagle, Wilson, McStay, Geatons, Bertie Thomson, Alec Thomson, McGrory, Scarff and Napier.
The terrific heat seemed to affect the Scottish Cup holders, who rarely showed any semblance of their true form and had goalkeeper John Thomson to thank for the clean sheet in the first half, as time and time again he kept the opposition from scoring. When they did make the occasional break, Celtic found the opposing keeper also in excellent form, dealing very capably with their efforts.
The only goal of the game came three minutes from time, when a free-kick by wing half Watson went arching in just under the cross-bar, with John Thomson getting a touch but not able to stop it.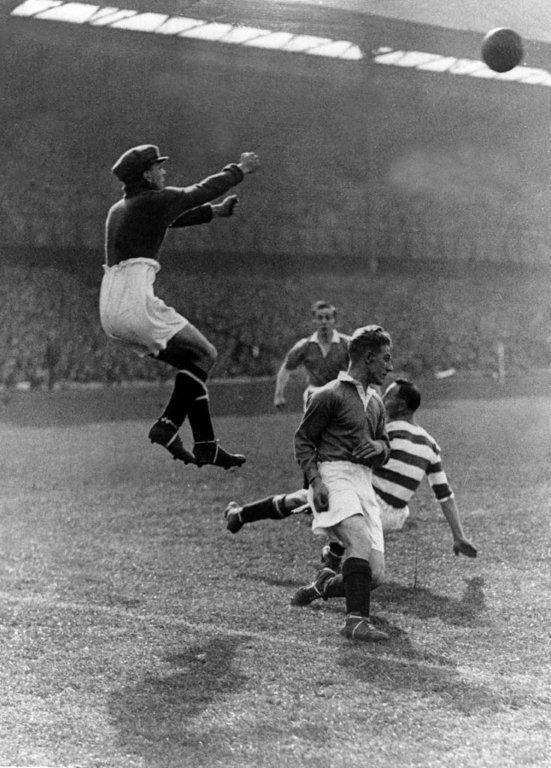 NB 1….Just over three months later, John Thomson was fatally injured in a match at Ibrox. Only a week after the tragedy, Celtic were back in league action again and over the following six weeks, tried out two new goalkeepers – John Falconer and Joe Coen – neither of whom came up to expectations. Then someone recalled the keeper from Fall River and how talented he had been. So, contact was made with him, an offer made and he came over by sea as quickly as possible, making his first team debut against Motherwell on 31 October 1931. Joe Kennaway then went on to be Celtic's number one choice in goal for the remainder of the 1930s.
NB2…Of the eleven who faced Fall River in the match described above, John Thomson was not the only one to suffer an early demise. Towards the end of the year, inside-left Peter Scarff began to complain of tiredness and played what proved to be his final game for the club on 19 December. On 12 January 1932, Peter was admitted to Bridge of Weir sanatorium seriously ill with tuberculosis.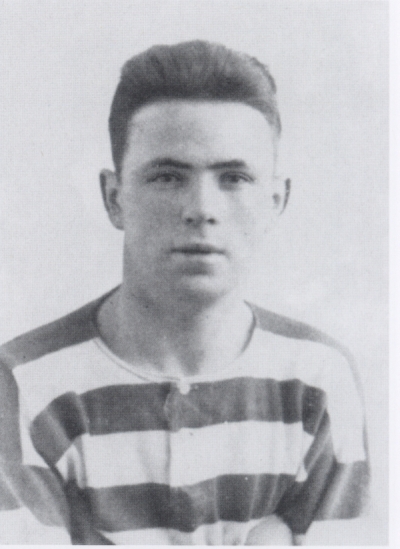 Despite periods of remission over the next eighteen months, it was announced on 29 July 1933 that he would never play again and he died on 9 December 1933.
Jim Craig