On this day at Hampden Park back in 1967, we ran out to face Aberdeen in the Scottish Cup final.
By that time, the League Cup was already in the trophy cabinet alongside the Glasgow Cup, we were top of the table with three matches left and only three days before, we had reached the final of the European Cup by disposing of Dukla Prague.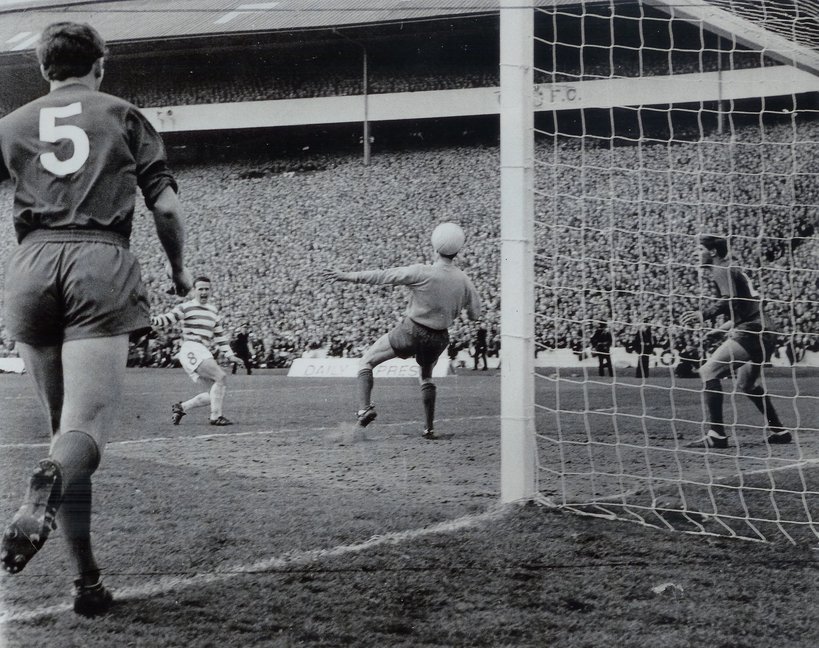 So, like every Celtic fan throughout the world, the players were dreaming of a clean sweep of trophies and were working hard to make it happen.
Without the presence of their manager Eddie Turnbull – sidelined with illness – Aberdeen set out to play cautiously, trying to hold Celtic at bay rather than attacking.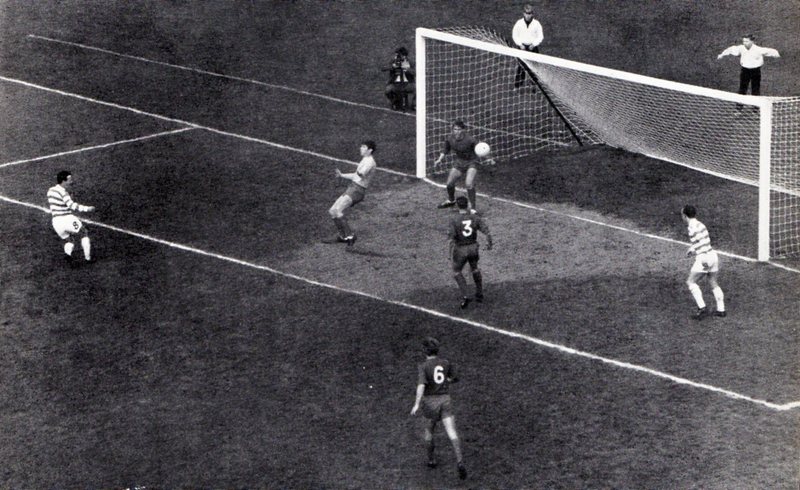 This played into our hands and we got two excellent goals from Willie Wallace on either side of half-time to pick up the trophy.
The Celtic contingent in the crowd of 126,102 were delighted; three trophies were already in the cabinet and there were another two to play for.
What more could you want?
Watch the highlights below:
Jim Craig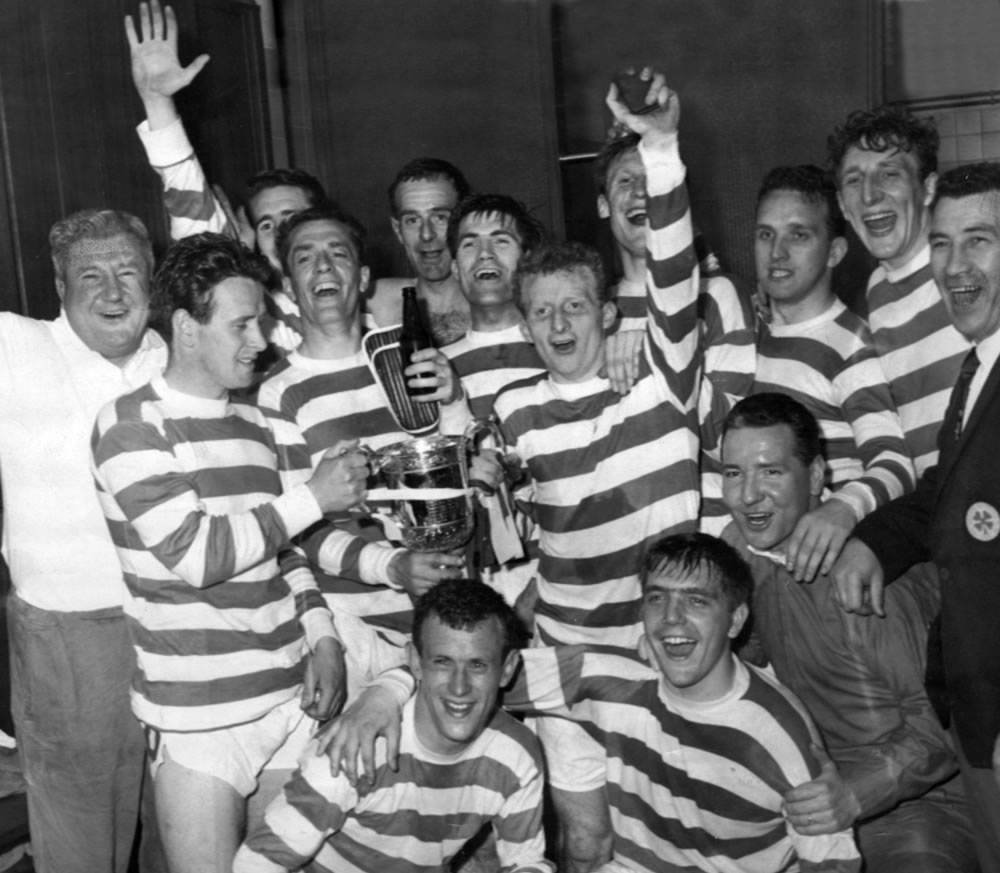 David Potter remember the 1967 Scottish Cup as follows…
Two goals either side of half time from Willie Wallace were enough to win Celtic's 19th Scottish Cup at Hampden before 126,102 fans.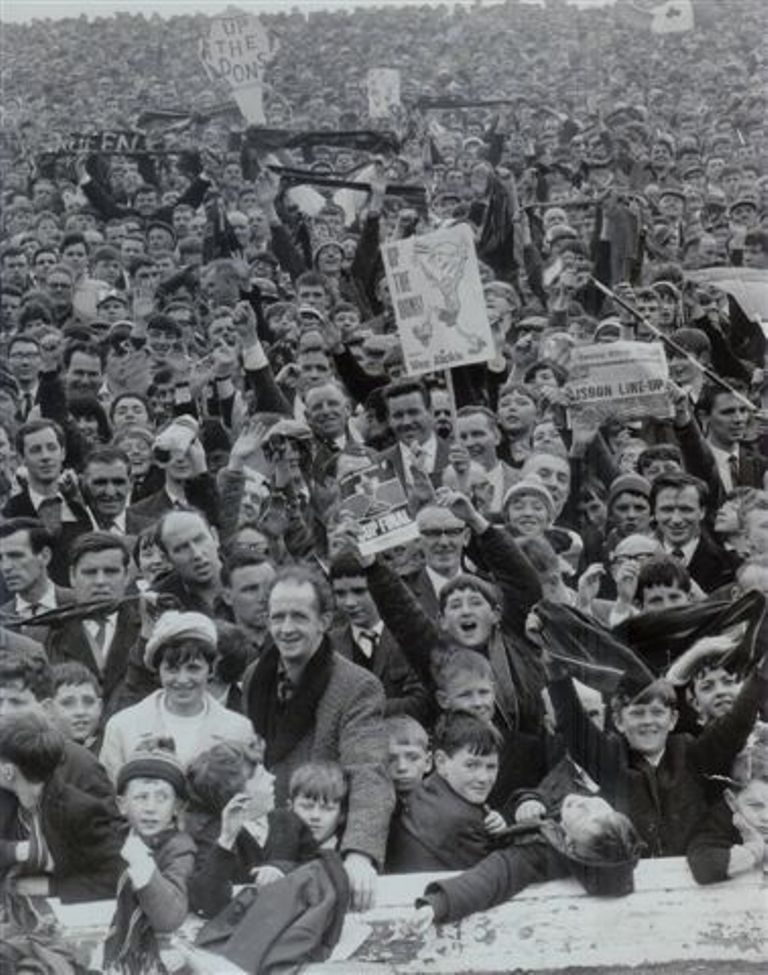 Celtic fans were upbeat for their team have just come back from Prague in midweek having reached the European Cup Final.
Aberdeen were a good side but claimed that they were handicapped by the absence of their manager Eddie Turnbull who had taken ill with food poisoning at the Gleneagles Hotel.
David Potter
"Yo, Ho, Ho, Off We Go," we've put 25 by Rangers…vote here for your top 3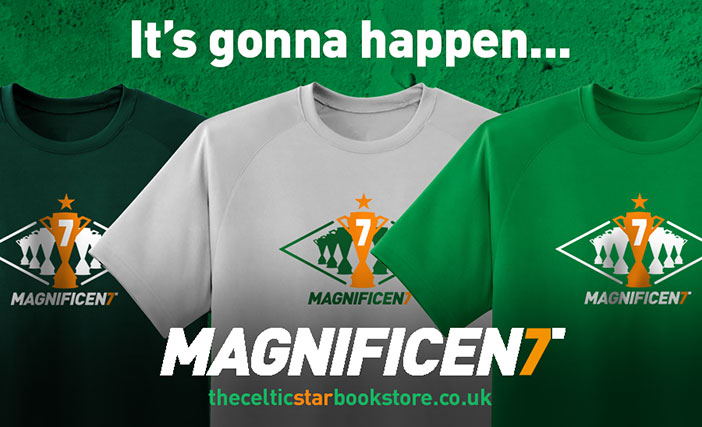 HAVE YOU GOT YOUR MAGNIFICEN7 T-SHIRT YET?
We have sold out on the dark green option in all sizes and have sold out of the green and grey colour option in small and medium but we have green and also grey Magnificen7 shirts available in Large, XL and XXL, while stocks last.
Order now at thecelticstarbookstore.co.uk