Wasn't it the late Jimmy Greaves who was once quoted as saying that 'football's a funny old game, ain't it?' Well, the last two weeks have shown how true that statement can be.
A fortnight ago, at Hampden, Celtic absolutely trounced Rangers 4-0 in the Scottish Cup semi-final, the score-line frankly no true indication of the difference in quality between the sides.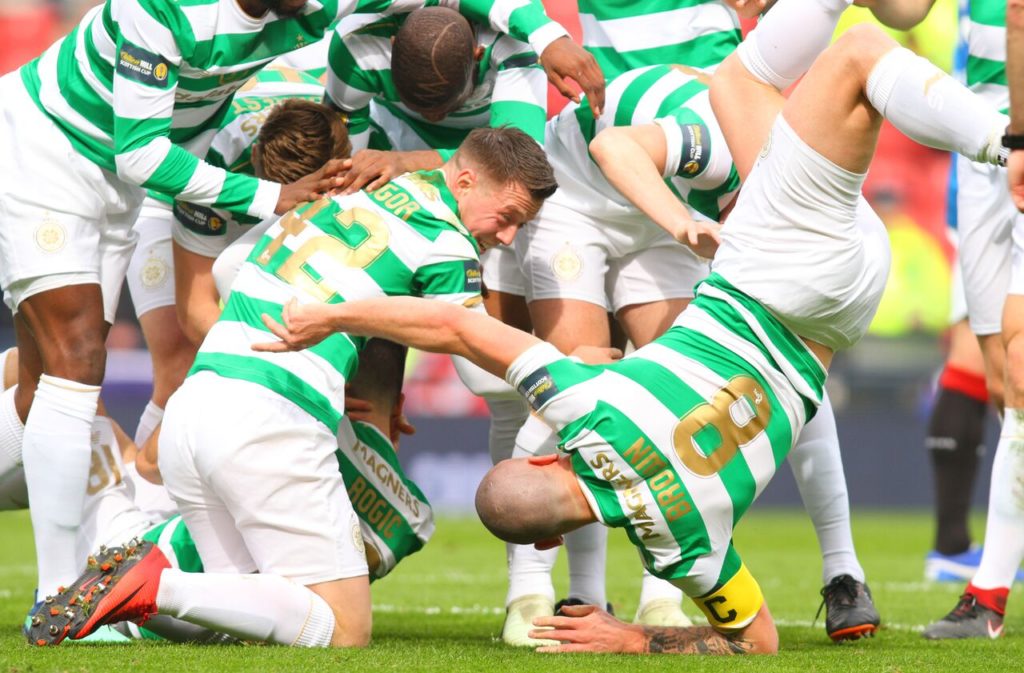 Then, last weekend, when both sides returned to league action, Celtic were beaten 2-1 at Easter Road by a Hibs side fired up for the occasion and Rangers beat a very competent Hearts eleven by the same score. So, will these results make a difference to the result in Sunday's league clash between the Glasgow sides?
There can be little doubt that the Rangers players did not rise to the challenge in that semi-final.
They obviously have good players or they would not be playing at that level but they seemed to be lacking something. I was not able to attend the match as I still have nursing duties with my wife, who recently had a knee replacement operation, so I watched the match on TV.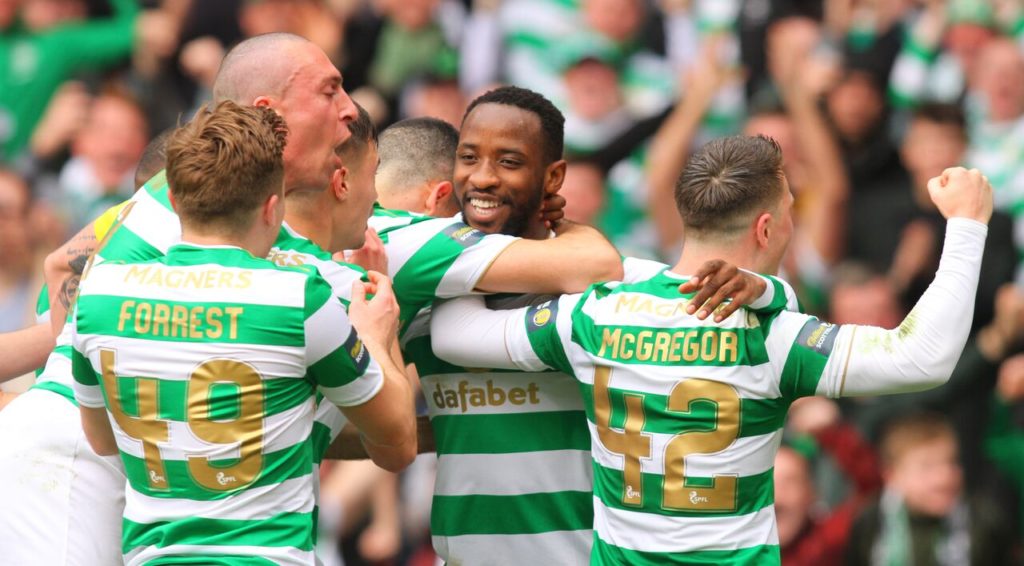 Now, this does not give an overall panorama of the play but the close-up shots of the players can be illuminating and at Hampden quite a number of stars in Light Blue not only looked over-awed by the occasion but seemed to lack cohesion or even team spirit with the rest of the team.
If both sides are at top form on Sunday, then Celtic will win.
If, however, we drop our standards slightly or even come up against a side which has learnt from the play of Hibs at Easter Road, then the contest might be closer than the last one.
Jim Craig
*Every word written by Lisbon Lion Jim Craig on The Celtic Star is, well, written by Lisbon Lion Jim Craig. Just saying…
"Yo, Ho, Ho, Off We Go," we've put 25 by Rangers…vote here for your top 3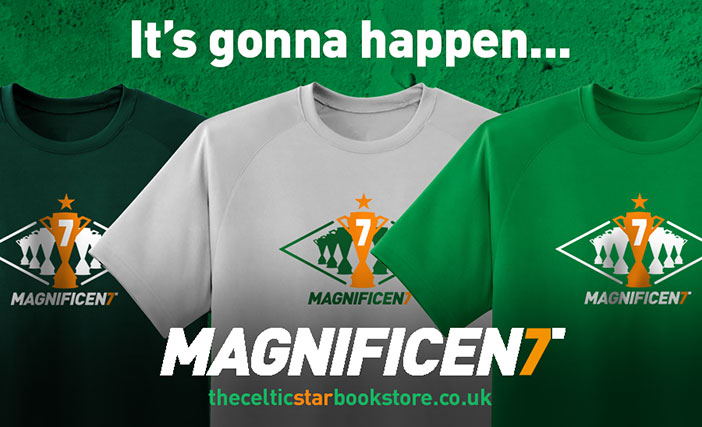 HAVE YOU GOT YOUR MAGNIFICEN7 T-SHIRT YET?
We have sold out on the dark green option in all sizes and have sold out of the green and grey colour option in small and medium but we have green and also grey Magnificen7 shirts available in Large, XL and XXL, while stocks last.
Order now at thecelticstarbookstore.co.uk