Knock Knock – "Yes, who's there?"
"It's me Peter. It's Lenny. Can I get a quick word?"
Of course, you can – velocity – ah see that Strachan, he always had a quip, I miss him – he kept me in a job, no offence Lenny. Anyway, what can I do for you tonight?
"Well, you see this Old firm II, I might have overdone it tonight, possibly made it a bit too obvious."
"How do you mean Lenny, when you say too obvious? I mean I have 5-way agreement e-mails out there, I agreed the signing of Shane Duffy, employed Ronny Deila and kept Tony Mowbray in a job til March, what could you have done to blow our cover?"
"Well, I might just have lost to St Mirren, for the first time since 1990."
"Nah Tony did that, granted he overdid that one a bit, but we can swing that mate. I'll get the fences up – I'll have a word with the Daily Mail and my favourite blogger. It's not your fault kid."
"Aye I get that, but this was at home."
"No worries Lenny, blame the players – chuck them under a bus. Fancy a Quality Street?"
"I've tried that boss."
"Covid son, think on your feet."
"I think we've done that one boss."
"What if I quit? I mean I've got a bit of a rep round these parts and I'm not sure I can keep that up what with the losing and stuff."
"Alright, well ask Dom, I've retired.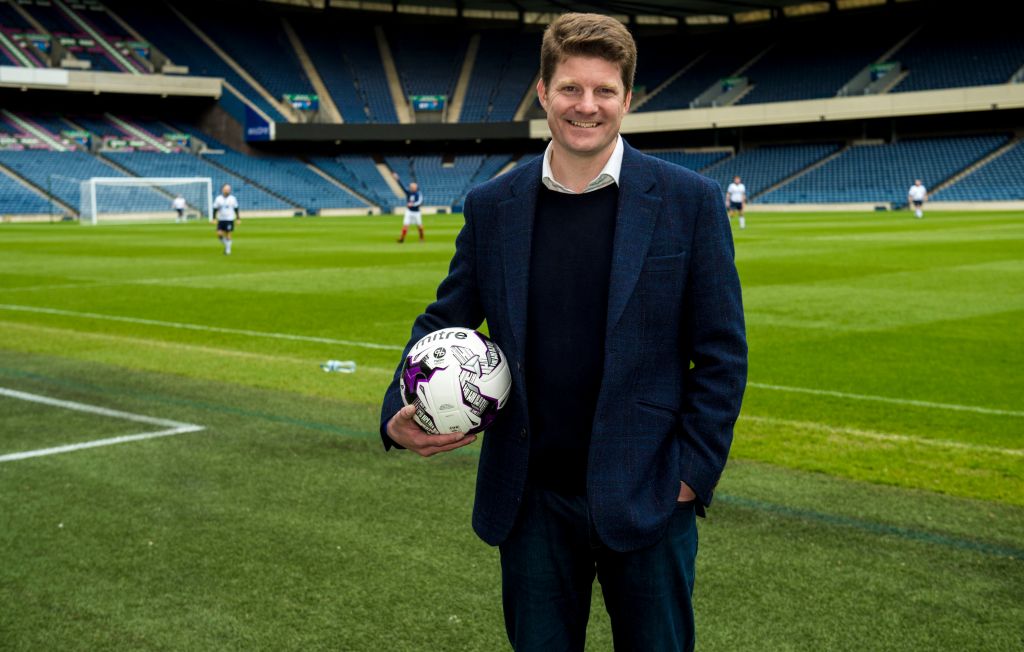 "I did, he said he's got an egg chasing tournament that starts next week and he only announced his job early so you could leave me exposed. Is that true boss?"
"No Lenny, you're my Bhoy you know that. Come on who did I turn to when Brendan jumped ship and left us in the lurch?"
"I thought you said I had to get myself the tin tack from the Hibees, make sure I was in Manchester, that you'd refuse Brendan's signings, lock his recruitment guy in a cupboard after he asked for Castagne and McGinn and force him out the door? – Then you'd give me the shout."
"No way pal, I got Mulumbu and Toljan did I not?"
"Yes, you did boss, my mistake. So, if I quit – if I move away, it'll cost you nothing Pete – it will be the honourable thing to do."
"I see your point Lenny but think this through pal. That lot have won the league, by next year we're on a level footing and all that waiting around from 2012 will be over."
"Waiting for what boss?"
"Waiting for a level playing field, the locking of the horns, the Sky extravaganza. Frank Lampard has agreed to take over from you in the summer – by August it'll be Rupert Murdoch's wet dream and Dermot will fall to the floor haudin' his wotsits believing we'll get a place in the Premier league on the back of Stevie G going head-to-head with Frankie Bhoy."
"Brilliant, will we boss?"
"No"
"So, what's the point?"
"Well, he's a billionaire with a boner for getting Celtic into the big league – I'm not going to change his mind – so I've gone with the flow – massaged the ego, coined in the dosh."
"But we could have kicked on in Europe, we could have been a contender, just a bit of investment."
"Yes, we could have Neil- we could also have won the Ten, but no-one gives a thom titt mate, not a soul, it's all about the Premier League. Apart from the customers that is."
"But boss, they won't care about that down there, turkeys don't vote for Christmas."
What's your point caller?
"So, we just keep going in circles waiting for some Premier League wet dream?"
"I don't make the rules Lenny lad, I just follow instructions."
"So, I'll be ok? It doesn't matter if I lose to St Mirren at home, if I get knocked out of both European competitions by November, get punted by Ross County in the League Cup and end up 23 points behind in the league, it's all part of a grand plan?"
"Not sure about that Lenny. I think you're Donald Ducked. You may just have over-achieved. I loved that Strachan – he got it, had a joke or two – and kept me in employment. Don't suppose you've got a mobile number for Jim Goodwin?"
Niall J
🗣 "I would say it's the lowest point of my management here"

Neil Lennon's told ⁦@AlisonGConroy⁩ his Celtic players are letting him down. pic.twitter.com/1WJLfrDCQ4

— Clyde 1 Superscoreboard (@ClydeSSB) January 30, 2021