The death of Jim McLean removed from the Scottish football scene one of the real characters. Dundee United owe almost everything to him – I say "almost" because credit must also be given to his predecessor Jerry Kerr – and Tannadice Park will always have the aura of Jim about it.
Like most good Managers – Jock Stein and Alex Ferguson come to mind – Jim was nothing more than an ordinary player for Clyde, Kilmarnock and the team across the road at Dens Park. As Assistant to John Prentice at Dens Park in 1971, it was expected that he would get the job at Dens, but in fact he suddenly emerged one day at Dundee United as Manager.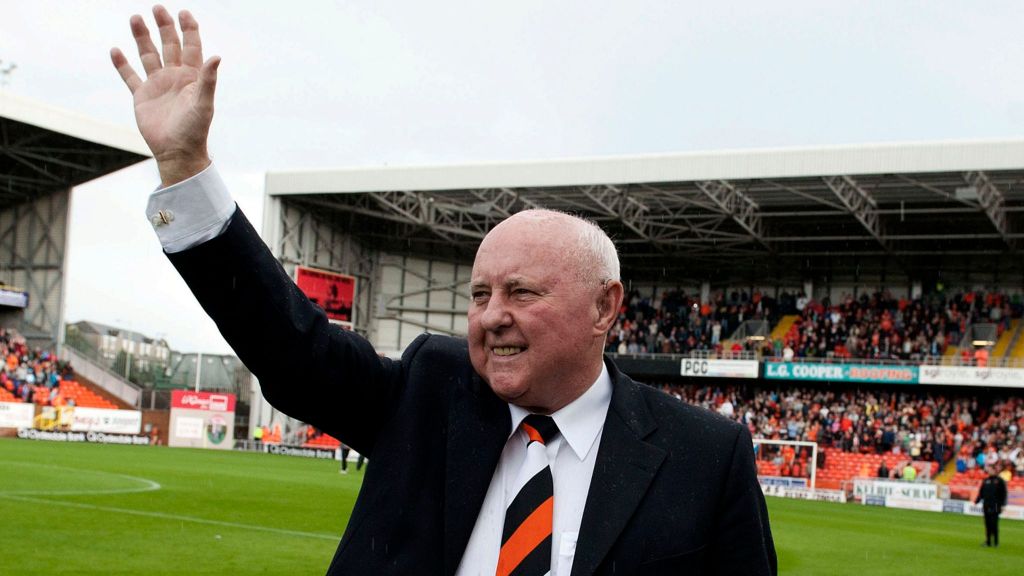 He was lucky in that he was given loads of time to build a team by a patient and supportive Board of Directors. He never won the Scottish Cup as a Manager, but won the League Cup twice and the League once – all of them, by an odd quirk, at Dens Park! His teams were never entertaining champagne footballers, but they always knew how to defend and frequently could frustrate Celtic. He did seem to have a problem about Hampden however where he lost final after final, three times to Celtic in 1974, 1985 and 1988. And yet he always did well in Europe, usually a great deal better than Celtic did.
This of course tells us a great deal about Jim. From darkest Lanarkshire and one of three brothers who took part in professional football – Tommy and Willie being the others – Jim was by no means an optimist. His father, apparently drove a grocer's van and was commonly known by his customers as "the Christmas card" because he was "aye greetin'". Jim was tough, though, and called a spade a flaming spade with the bawlings out of underperforming Dundee United players acquiring legendary status. One of his charges was Gary Bollan who became Manager of Forfar Athletic, and it was once my privilege to overhear Gary in full flaming flow after a disappointing performance at Station Park. The Forfar Chairman turned to me and said "Ah well, he learned it all from Jim!"
Jim once belted a BBC reporter called John Barnes (not our John Barnes!) for asking a question about how it came about that his brother was Manager of Dundee United when he was Chairman. Many a Manager must have felt like doing just that, but only Jim actually got round to it. Sometimes a supporter might turn up with a polite and respectful enquiry about a season ticket to be glowered at and asked "What do you want?", other times people, journalists, players even Directors were just "blanked" and ignored.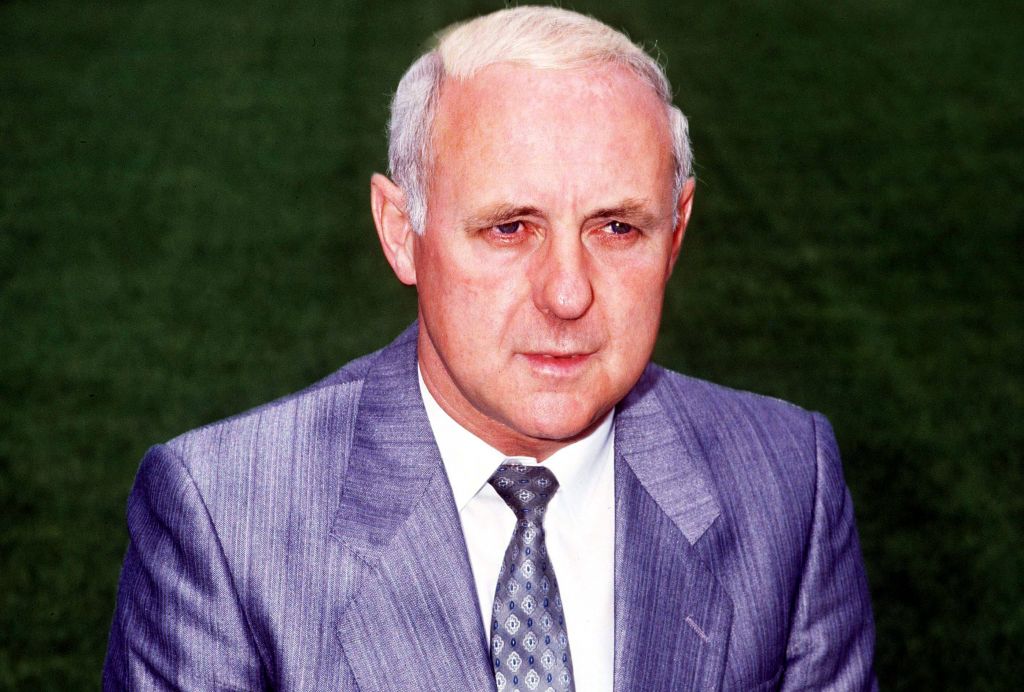 But there was another side of him as well. A young apprentice goalkeeper felt he had been cheated out of £15 travelling expenses. He lacked the courage to approach Jim himself, so he asked his father to go. The father knocked on the door, heard a gruff "Come in!"  and duly did so in fear and anxiety. Jim listened to the story, sighed, gave the trembling father the £15 out of the petty cash box, then suddenly turned sociable, summoned tea and biscuits and regaled the father with many humorous tales of Jock Stein, Tiny Wharton, Paul Sturrock. various European adventures and how he hated the bureaucrats of the SFA! You couldn't have got a nicer man!
Yes, he was some character was Jim McLean! Celtic and Dundee United will pay a fitting tribute to him tomorrow. We shall all miss him.
David Potter
Dundee United confirm Jim McLean tribute plans including minute's silence before Celtic match https://t.co/yi69WQV2Dj pic.twitter.com/ETo6zojwl8

— The Courier (@thecouriersport) December 28, 2020