ON returning to a packed Celtic Park foyer after clinching the European Cup, Jock Stein made a bee line for a man he held in the highest regard – Jimmy Gribben.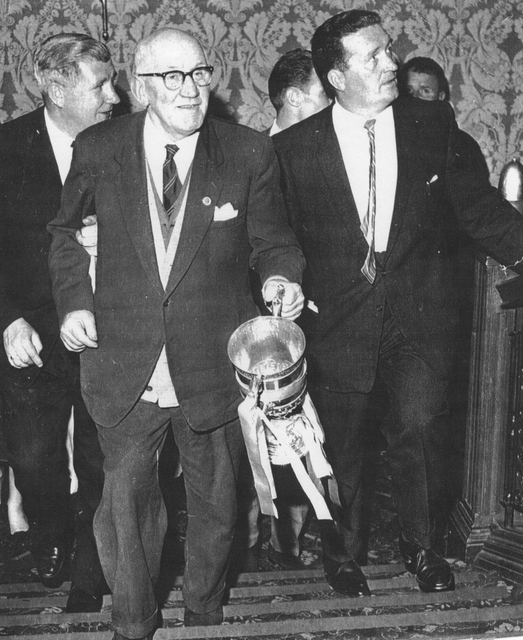 Even now a little known figure, Jimmy was instrumental in bringing Jock to Celtic when we needed a short term fix to our centre half problem. A word in the ears of Robert Kelly and James McGrory by Jimmy and approaches were made to Stein to come to Celtic – shortly after arriving, the situation became worse when Alec Boden was injured and so Jock promoted to the first team.
Jimmy Gribben therefore was the catalyst to our most successful period when Jock would later return as manager (indeed, in a prequel to Jock taking the Euro trophy to Jimmy, after winning the Scottish Cup in '65 – our first trophy for 8 years – it was Jimmy Gribben who was given the honour of carrying the trophy into the Central Hotel where the post match celebrations were to be held).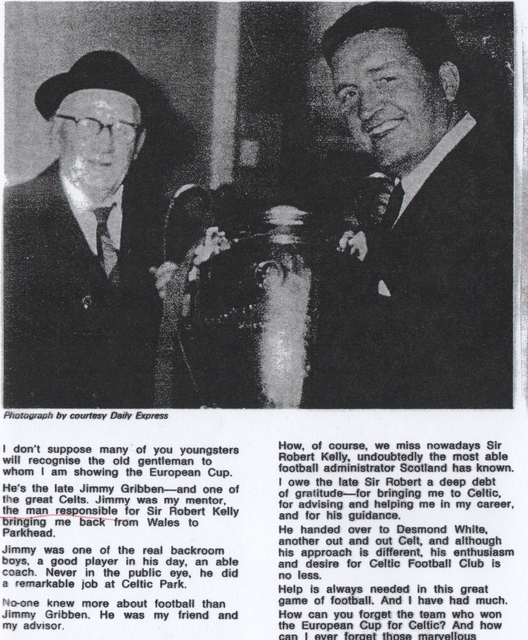 In the notes for his own testimonial programme (vs Liverpool, 1978) Jock Stein said that 'no one knew more about football than Jimmy Gribben… people like Jimmy are the lifeblood of football' and again we Celts can be thankful for Jimmy's footballing nous – when a certain Jimmy Johnstone arrived at Celtic Park both Bob Kelly and Jimmy McGrory felt he would never make the grade, mainly due to his diminutive nature but Jimmy Gribben persuaded the two – and continued to argue on behalf of Johnstone – that the wee man had the qualities required to flourish at Celtic and so Jimmy Johnstone was given the chance to become 'wee Jinky'.
Gribben's son Billy used to be told of the tiny wing wizard and said later 'I'm sure every Celtic fan is glad my dad made them persevere as he went on to become the best player the club has ever known.'
Jimmy Gribben was a player for Boness and played in 1927 against Celtic (who performed poorly with Johnny Thomson being our best player). Celtic won 1-0 but Jimmy and his fellow forwards were referred to in match reports as 'clever players'.
He joined Celtic as a scout in 1940 and his relationship with Celtic would last until he died in 1976 (he had thought about leaving in late 60s to let a younger man take on the role but Stein said 'you'll be here as long as I am' though officially Jimmy parted company with the club in 1970).
A man who helped bring through many of the young players that Stein would later mould into the Lisbon Lions, Gribben was also someone who Stein could go to for advice and to bounce ideas off and without a doubt Jock saw the knowledgeable older man as a mentor, both in personal and footballing terms and we should all be eternally grateful to the late, great Jimmy Gribbin.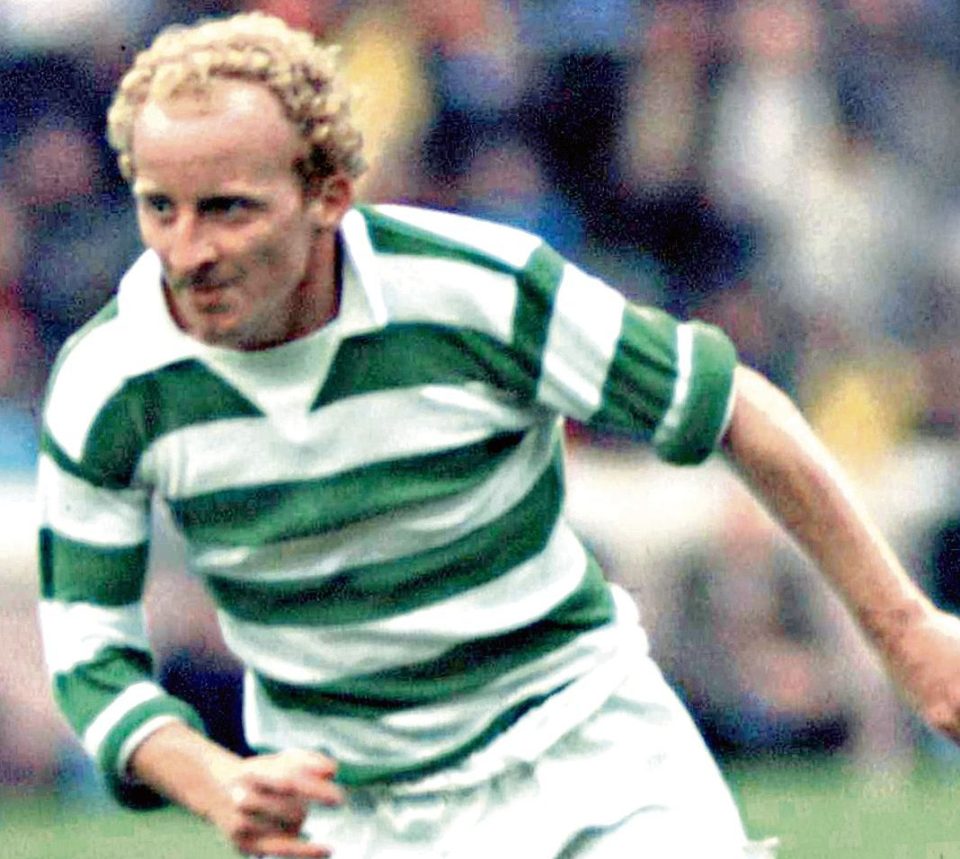 On a personal note thanks to my cousin (Jimmy Gribben was my auntie's da) for supplying some match reports and newspaper cuttings about Jimmy. My own da remembers an occasion when one of Jimmy's daughters brought round a young lad to meet the family and during the meal the lad finished the milk he had been given- 'excuse me, would it be possible to have another glass of milk?' enquired the nervous young man – he became instantly more nervous when Jimmy replied 'whit dae ye think this is son, a café?' haha.
David Tracey