For Sunny Jim Young, 1904 was a dream come true. A year previously he had still been in Bristol with his career going nowhere, the only bright spot being the Bristol lady that he had met called Florence Coombs.
Now he was married, had a lovely baby daughter, lived in the town of his birth, not far from his parents and family who were thrilled that he was playing for the great Glasgow Celtic. And this was the team that he had already fallen in love with and which had a huge support, who had clearly fallen in love with him as well. He had a Glasgow Charity Cup medal and now, pride of place, a Scottish Cup medal. Not only that, but he got on with his manager Willie Maley, who described him as "a man and a half".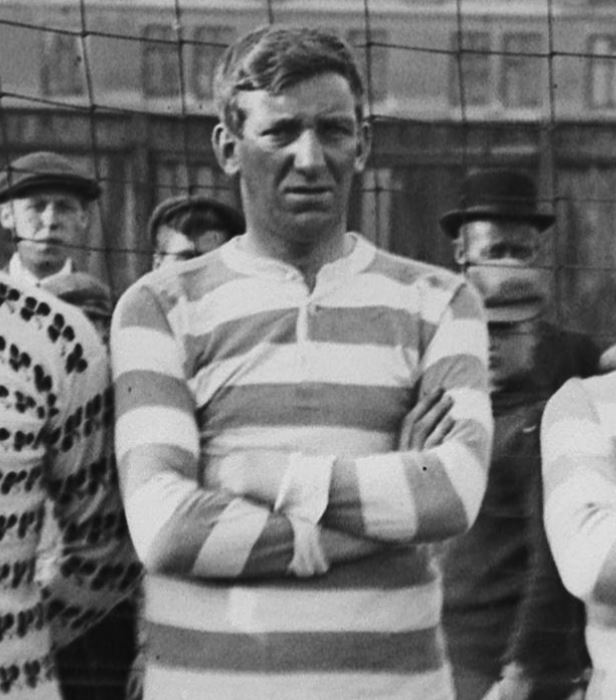 But there was more to that, mused Sunny as he boarded his train for Kilmarnock late that Saturday night after the post-match dinner. He had had a few to drink of course, as Maley smiled tolerantly, and he had been surrounded on his way to Central Station by loads of well wishers and was particularly struck by the sight of the barefooted urchins with a smile on their face.
Manager Maley had told him about 1892 when they first won the Scottish Cup, and how he, Maley, had been deeply affected by the happiness that he had brought to so many people who had little enough else going for them. Twelve years later, this was still true. There was an incredible amount of poverty and misery in Glasgow, and Sunny began to think that perhaps Keir Hardie and Ramsay MacDonald had a point about the necessity for society to change.
But there was also the future. With a team like that, the possibilities were endless. He loved the fact that the Press already talked about Celtic's "three musketeers" in Young, Loney and Hay, (one newspaper talked about a "troika" which after some diligent enquiries he discovered was a Russian wagon, particularly useful in the snow, with three horses for the transport of "Czar Nick" and other dignitaries) and what a player that McMenemy was!
And Jimmy Quinn, the hat-trick hero! Difficult man to get through to, but, thought Sunny, I'll do it! A few dirty jokes and impressions of Maley (Sunny and other comedians like Peter Somers had already perfected Maley's slight slur and his manner of holding his head when he was being pompous) talking about "the honour and privilege to play for THE Celtic" had made the introverted Quinn laugh before the Third Lanark semi-final and on the train down to Manchester for the League International. Yes, thought Sunny, I'll do all that, and I'll make Celtic the greatest team on earth!
But 1904 still had a bit to go yet. There was a tour of Europe apart from anything else! But before that there was a lot going on at Parkhead. In the first place there was the Alec Bennett problem. Maley realised that Bennett was far too good a player to be allowed to go to Rangers, and employed all his resources to keep him, including the persuasive tongue of Sunny Jim who, of course, was also a nominal Protestant, but now as much a Celt as anyone.
It is possible, indeed likely, that Sunny "had a word" with the reluctant Bennett, stressing that this Celtic team was going to be the best team on earth, and that he would be better off "steyin' wi' us". Bennett stayed for another four years and earned the nickname "the artful dodger" for his brilliant right wing play. By the time of Celtic's tour of the Highlands in early May, the immortal forward line of Bennett, McMenemy, Quinn, Somers and Hamilton was in place.
On that tour of Aberdeen, Dundee and Inverness the social skills of Young came to the fore. It was the custom of Maley to organise soirees by the team at the hotel in which they were staying to which the other guests of the hotel and the management were invited. Middle class ladies were charmed by these well dressed young men and their genial, urbane manager.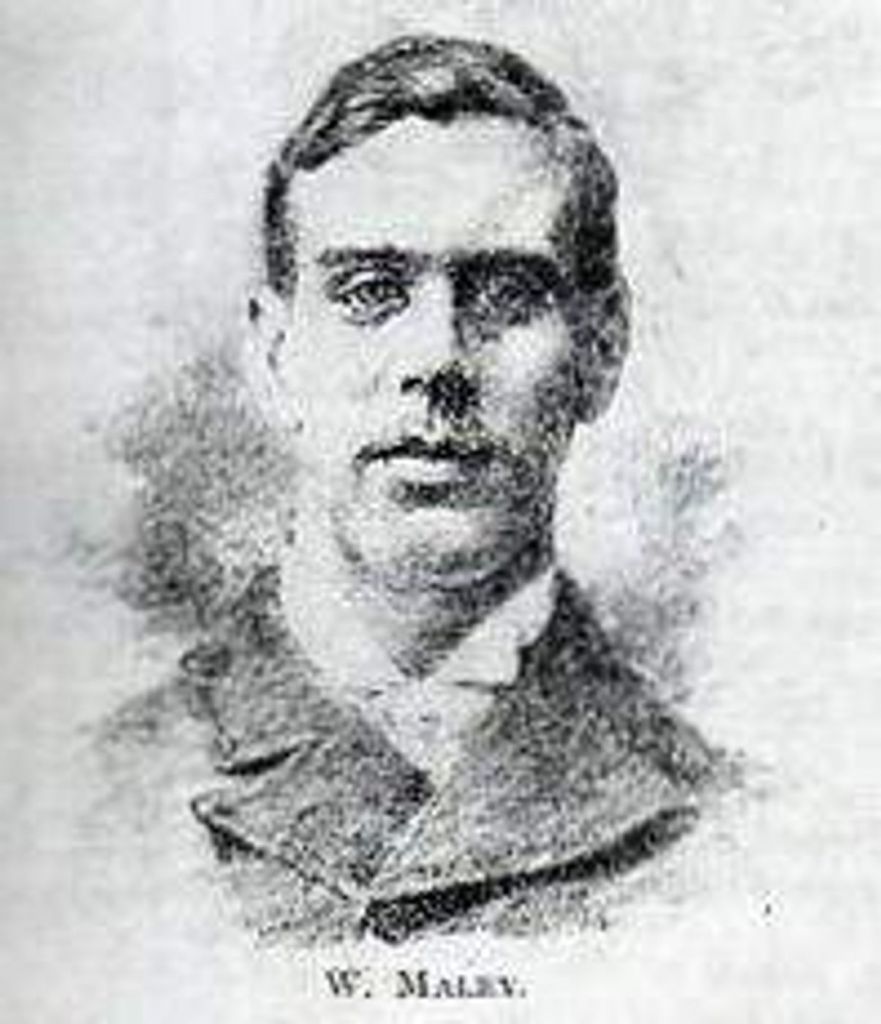 This was a part of what Maley saw as his social mission to spread the word "Celtic". (It also meant that Maley could keep an eye on any players who might have been inclined to over indulge in alcoholic refreshment! As far as alcohol was concerned, Maley perhaps lacked the obsessive, prohibitionist zeal that Stein possessed, but he was always keen to make sure that Celtic players behaved in public). Young, being a natural extrovert, was always well to the fore in such things. Being an Ayrshireman he was expected to do something on Robbie Burns which he did brilliantly, singing, reciting or simply talking about the Bard. He did a great "Tam O'Shanter", it was said.
But not everything was sweetness and light at Celtic Park. Shortly after Celtic beat Queen's Park 2-1 in the semi-final of the Glasgow Charity Cup on Monday 9 May, an unfortunate fire burned down the grandstand on the North side of the ground at Celtic Park. It was probably not an "insurance job" as was widely believed at the time, and it was a blow for the club, but worse was to come on the following Saturday in a very unpleasant encounter with Rangers in the Glasgow Charity Cup final.
28,000 attended Hampden and a sum of more than £1000 was raised for charity, but that was about the only good news for Celtic that day. The Glasgow Herald is tactful (some would say that it is deliberately failing to tell the truth) when it says that "ere the game was many minutes old, Quin (sic) their clever centre…met with a severe accident by coming in contact with Nick Smith and was unable to resume". In fact, Quinn was felled and had his thigh (!) split open by a challenge from Smith that was virtually an assault.
Smith was not even spoken to by the referee, Quinn was carried off and Rangers had their revenge already for the Scottish Cup final. A hundred years later it would have been an instant red card and a lengthy suspension. It would be a tackle that would be remembered and related in vivid detail by all who saw it, all their lives, and it was never likely to be forgiven, even when Smith himself died, unforgiven by the Celtic community, of enteric fever the following winter. Quinn himself was on crutches for three months and missed the European tour… but his day would come again.
The young Celtic team were of course upset by all this and never recovered, losing three goals before a brief revival in which they pulled two back before finding that the numerical disadvantage was too much. Young had allowed himself to get upset at the sight of the smirks of some Rangers players when Quinn was carried off, and did not play well, finding himself described as "inexperienced", as The Glasgow Herald added that "tempers were not kept in such control as might be expected in a Charity tie".
Young however realised that revenge "a dish to be served cold" would be better delivered to Rangers on the football field itself by beating them time and time again. He would go on to do just that.
Rangers eventually won this travesty of a tie 5-2. It was a chastening experience for Sunny Jim who thus realised that there was an unpleasant side to Scottish football as well. Still, Celtic had won the main prize, the Scottish Cup, and in any case, there was no time to brood on things, for on the Monday afterwards, they were off to Europe on a tour of the Austro-Hungarian Empire. For the still immature and "gallus" Sunny Jim, there was a salutary lesson.
To be continued…
David Potter