Celtic's two goal win at Tannadice yesterday is a sign this Celtic side is beginning to go through the gears and to motor.
This was a far more resolute Dundee United than the one Celtic cuffed by nine in their own back yard earlier in the season, but as much as they were much more organised off the ball, they still couldn't get on it for long enough to offer any real threat to Celtic.
Callum McGregor, making his 400th appearance for Celtic, as ever supplied the consistent tempo, Cameron Carter-Vickers the defensive organisation, and Aaron Mooy – as we covered earlier on the Celtic Star – the vision and composure that would make you think we'd spent a pretty penny on our new Wizard from Oz, rather than having picked him up on a free.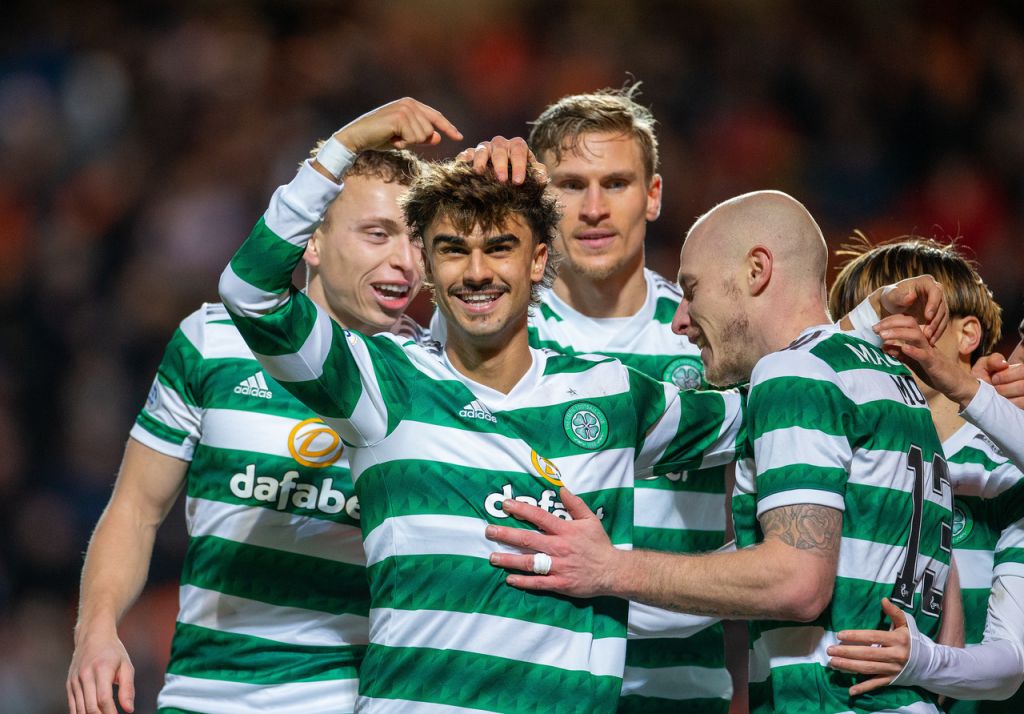 Yet there was someone else who stood out for Celtic yesterday – and it was the young Portuguese lad who did cost a few escudos, and one who is proving he is worth every unit of currency spent.
Whether he was lifting the ball over an opponent's head and collecting the descending ball effortlessly, or dropping the shoulder one, twice and thrice, before getting off an effort at goal, or indeed executing at the back post with a headed effort that fully matched anything the subtlety of his feet has produced this season, Jota was a delight to watch in Dundee – and I doubt that was exclusively endorsed by the Celtic support alone.
If you love football – and you like it played in a creative manner – no matter which team you support, deep down in your heart of hearts you cannot have anything other than respect for the way Jota plays.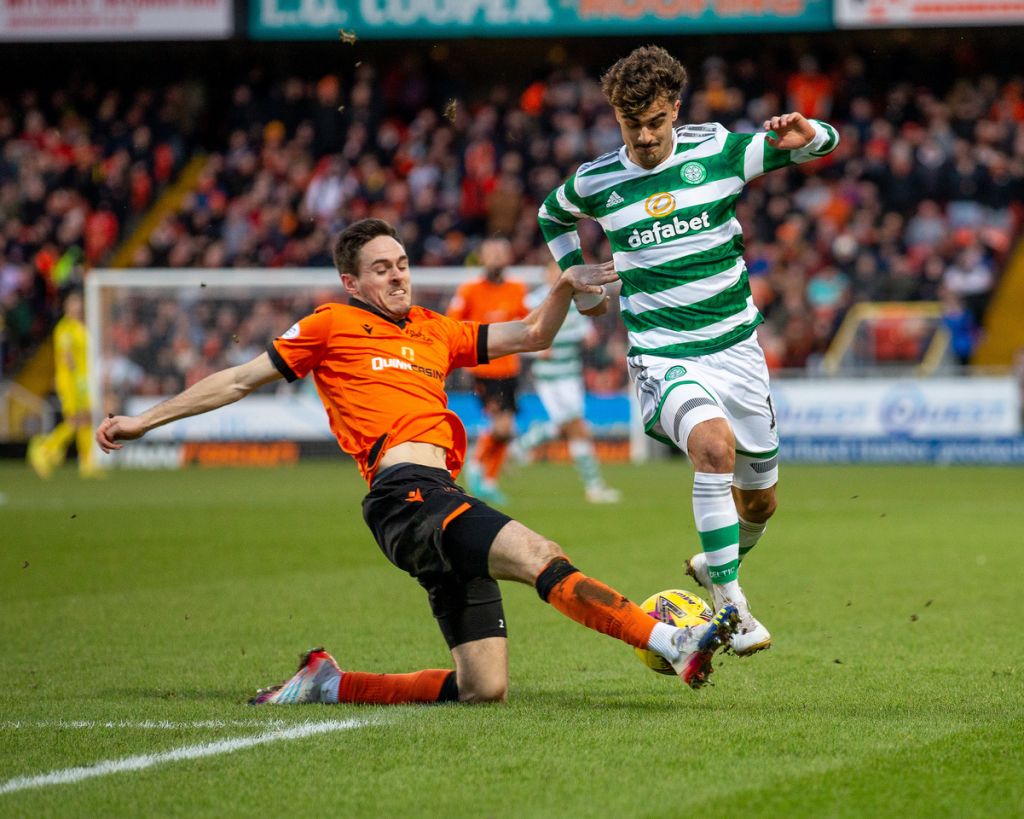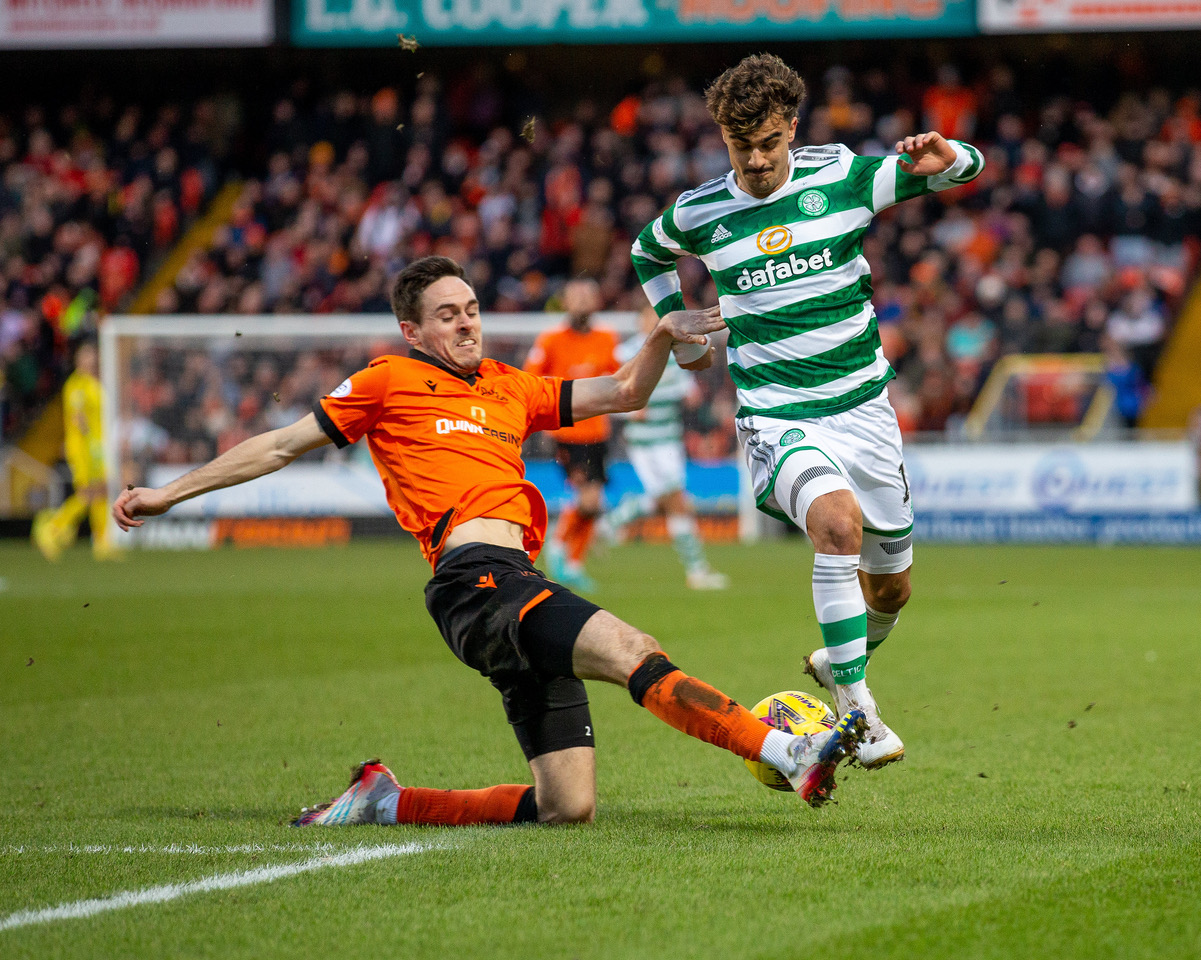 Whether it be a lingering hangover from injury, or a manager unhappy with the player not reaching his hitherto high standards, Ange Postecoglou left Jota kicking his heels on the bench momentarily after Scottish football returned from the winter break and after Celtic disposed of Livingston at home. But only briefly – and only long enough for Jota to feel he had a point to prove.
His goal yesterday was top drawer but his whole performance cried entertainment – and goodness knows on cold evenings of a Scottish winter a winger who can get you off your feet is good for the circulation if nothing else.
We are privileged to be watching as fine a Celtic side as I can remember, and whilst there is little to be gained from comparing generations of teams or players, such is the fast-moving changes in football, if Jota keeps this up, he will eventually be talked of in the same breath as some of Celtic's generational talents – we can only hope he stays long enough to add the longevity required to do so.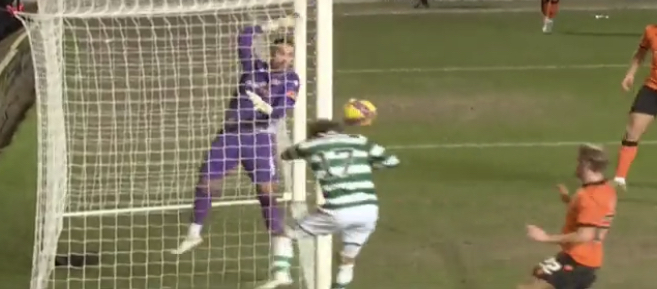 Jota is the name you look for on the team sheet, he's the maverick talent in a squad of wonderfully drilled individuals who always put the team ahead of individual gain, but Jota just can't help himself go off script and improvise.
João Pedro Neves Filipe is the player who cannot be constrained, he is Celtic's peacock's tail.
Niall J
🎥🚨 𝗨𝗻𝗶𝗾𝘂𝗲 𝗔𝗻𝗴𝗹𝗲

Jota 🇵🇹
Aaron, Aaron Mooy 🇦🇺🎶

The Champions get the job done in Tannadice as they get all three points!#DUFCCEL | @CelticFC | #COYBIG🍀 pic.twitter.com/u2YAPHA6tv

— Celtic TV (@CelticTV) January 30, 2023