In the final part of The Celtic Star's review of Jock Stein's Celtic, David Potter looks at Stein in the transfer market.
Jock Stein's dealings in the transfer market are complex, but it is important to see Stein's transfer activities in the context of the times in which he lived. In the first place, Celtic were not, until 1965, a club that did a great deal of transfer dealings. There had been a laudable desire to rear their own players and this policy would of course reap great dividends.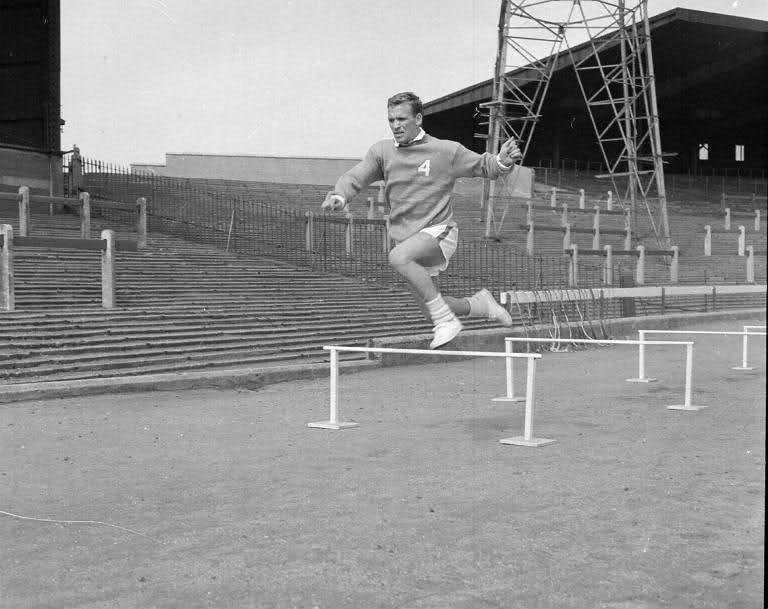 The major transfer in the early 1960s had of course been Pat Crerand who went from Celtic to Manchester United in February 1963 for £65,000, a move that proved disastrous for the club. One would have liked to think that, had Stein been in charge in 1963, this would not have happened.
In addition, there was no "transfer window" (which "slammed shut at the end of January" as to-day's journalists would have it), and this was long before the days of Bosman. Clubs had far more control over their players than than they do now, but this did not deter Scottish clubs from selling their players.
Dundee (and how they have suffered for it!) for example were notorious at selling their best players for short term gain. Rangers, on the other hand, invested heavily in the transfer market buying men from teams like Dunfermline and Aberdeen in summer 1966 and 1967 – but to no avail.
The team that Stein inherited in 1965 was far from complete. His first move in summer 1965 was to Motherwell to bring Joe McBride to Celtic for £25,000. This transfer was an outstanding success, and but for McBride's bad injury sustained on Xmas Eve 1966 at Pittodrie, would have been even better.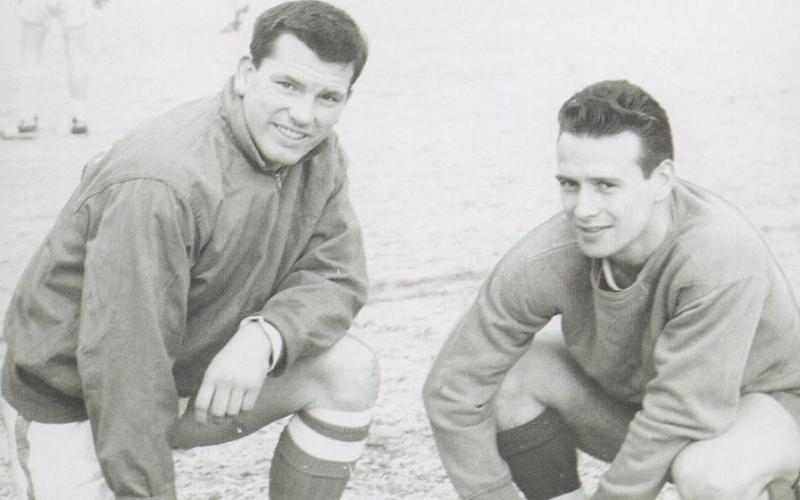 Perhaps Stein had an inkling that McBride's leg was not going to last much longer for a couple of weeks earlier, Willie Wallace had arrived from Hearts. Once again, this was an outstanding success. Naturally it is easier for a new player to adapt to a successful side, but credit must be given to Jock, for all this.
Later on in the 1960s, Tommy Callaghan arrived from Dunfermline and Harry Hood from Clyde, both these men performing well for the club. Perhaps it helped as well that, with the exception of Wallace, the other three were already Celtic-minded. Stein clearly believed that wanting to play for the club was a great advantage, although he was particularly keen to land Willie Wallace, for he knew Wallace, being a non-Catholic, might have been on Rangers wanted list as well. He appreciated that he could sign a Roman Catholic youngster virtually whenever he wanted to, for Rangers would not have been interested.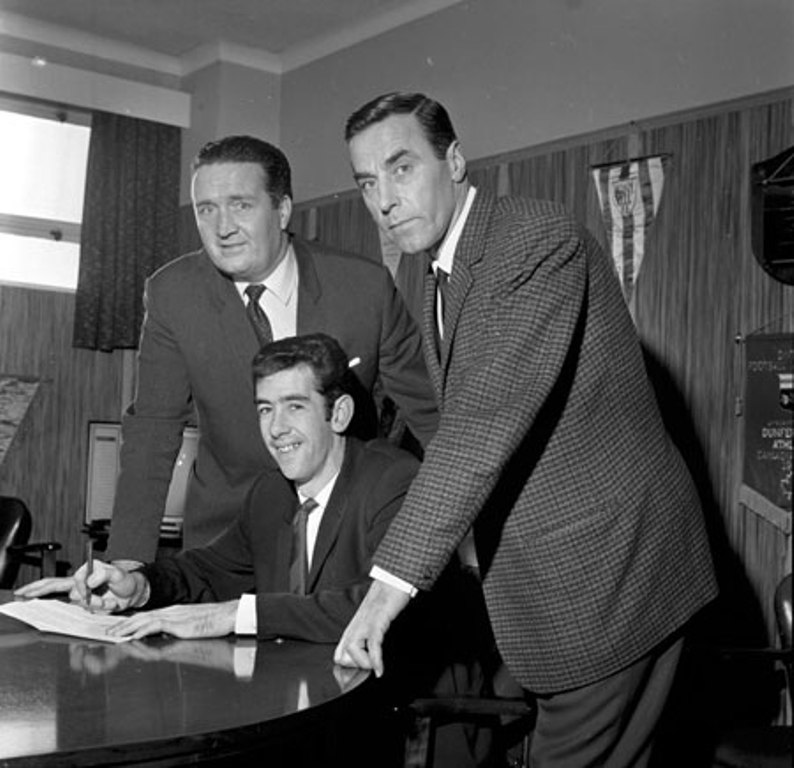 October 1971 saw Celtic's disastrous defeat to Partick Thistle in the League Cup Final. In the immediate aftermath of all this, Stein went for Dixie Deans from Motherwell, got him for £17,500 and within six months, Deans was linked with Jimmy Quinn in that he had scored a hat-trick in a Scottish Cup Final!
Deans was not originally Celtic-minded, but he very soon became so and forged a link with the supporters that survived even his miss in the penalty shoot-out of 1972's European Cup Semi Final. Steve Murray (Celtic daft all his life) arrived in 1973 to replace Bobby Murdoch. Murray had played for Aberdeen and Dundee, and was also a good buy, although Bobby Murdoch was by any standards a hard act to follow. Ronnie Glavin was picked up from Partick Thistle as well.
All these were successes, but what about 1976/77? This was Stein's moment of glory in the transfer market with the purchase at knock-down prices of Joe Craig, Pat Stanton (who would have been forgiven for thinking that his career was now over at Hibs) and the outrageous lifting of Alfie Conn, ex-Rangers and now homesick with Tottenham Hotspur. Such signings were inspirational and Rangers success of 1976 was immediately reversed by 1977.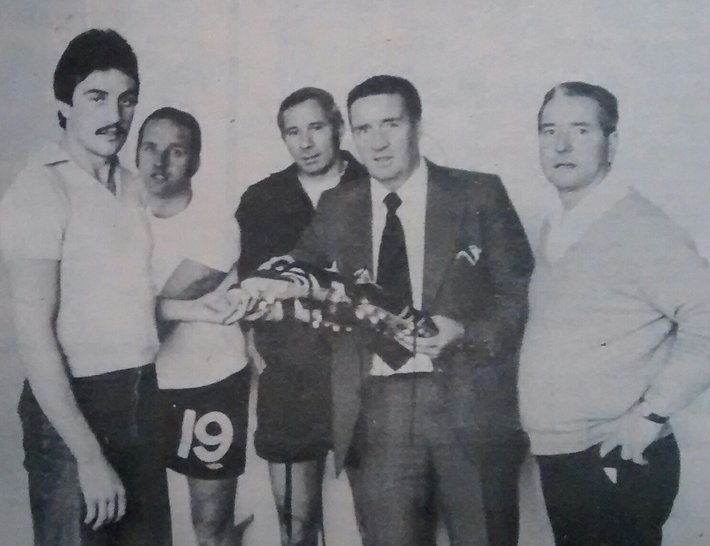 There was one area however in which he was less happy. This was goalkeeping. He seemed to distrust this breed of player whom he simply did not understand. Ronnie Simpson he had sold to Celtic when manager of Hibs, believing Ronnie's career was over. So did everyone else, but Ronnie proved them all spectacularly wrong, and Jock was content to allow Ronnie to do his own thing.
But he then bought Evan Williams, Gordon Marshall sr., Ally Hunter, Dennis Connaghan, Peter Latchford and Roy Baines, none of whom, with the exception of Latchford lasted any length of time in the Celtic goal. It was said that Stein's mistrust of goalkeepers stemmed from his playing days when a terrible error by John Bonnar in 1955 cost Celtic the Scottish Cup, but at least his final signing Pat Bonner was a happier one, even though Bonner would only flourish long after Stein had gone.
On the other side, Stein did well to keep Jimmy Johnstone at Parkhead when many European teams would have given loads of money for him. Jimmy of course had little in common with Jock in character apart from one thing, and that was they were both west of Scotland boys who got homesick very quickly.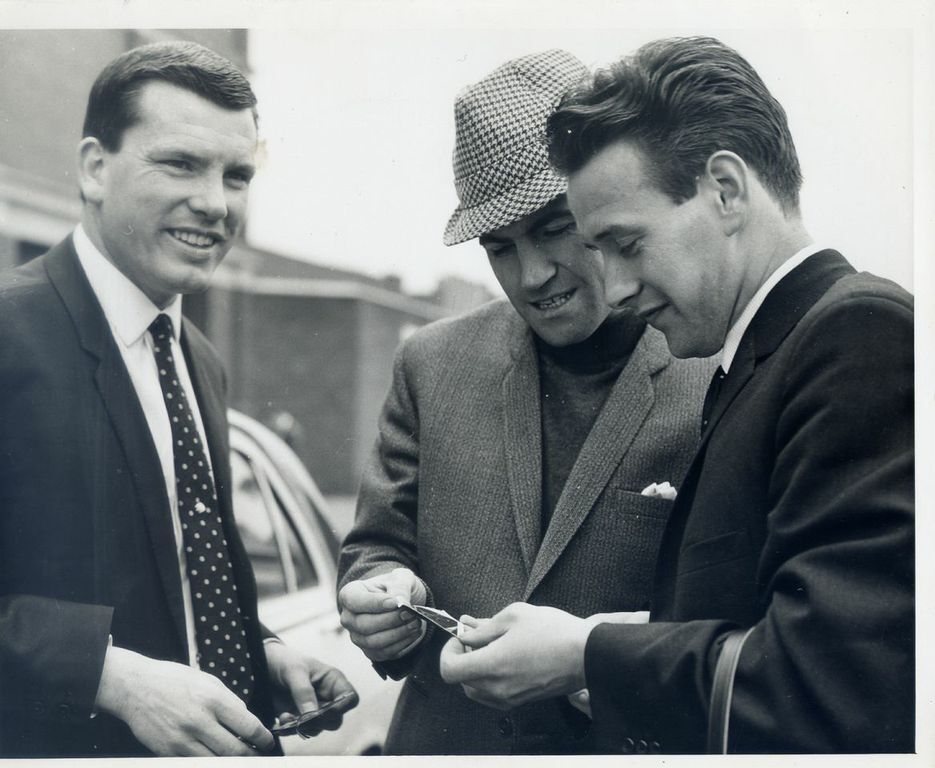 John Hughes, Willie Wallace Bobby Murdoch, Tommy Gemmell and Bertie Auld were allowed to go after Stein had fallen out with them or perceived them to be of little further service and apparently believing that they were past their peak, but Billy McNeill and Bobby Lennox were retained.
But there were three men who were transferred to the distress of the lieges. Significantly they were all of "the Quality Street" kids who had grown to maturity after Lisbon, and who perhaps were a little less in awe of Stein than older men. They had all been born after the war, had grown up in the comfort zone of the welfare state and were less likely to accept dictatorial edicts without question.
Lou Macari was one such player. A good forward with the ability to score a goal, he saw his future down south, and although Stein could have kept him, allowed him to depart in early 1973. Macari was of course reviled for being ungrateful, selfish, a gold digger and a man who did not understand the club, but the truth was that he was not really missed, such was the strength of the team at the time.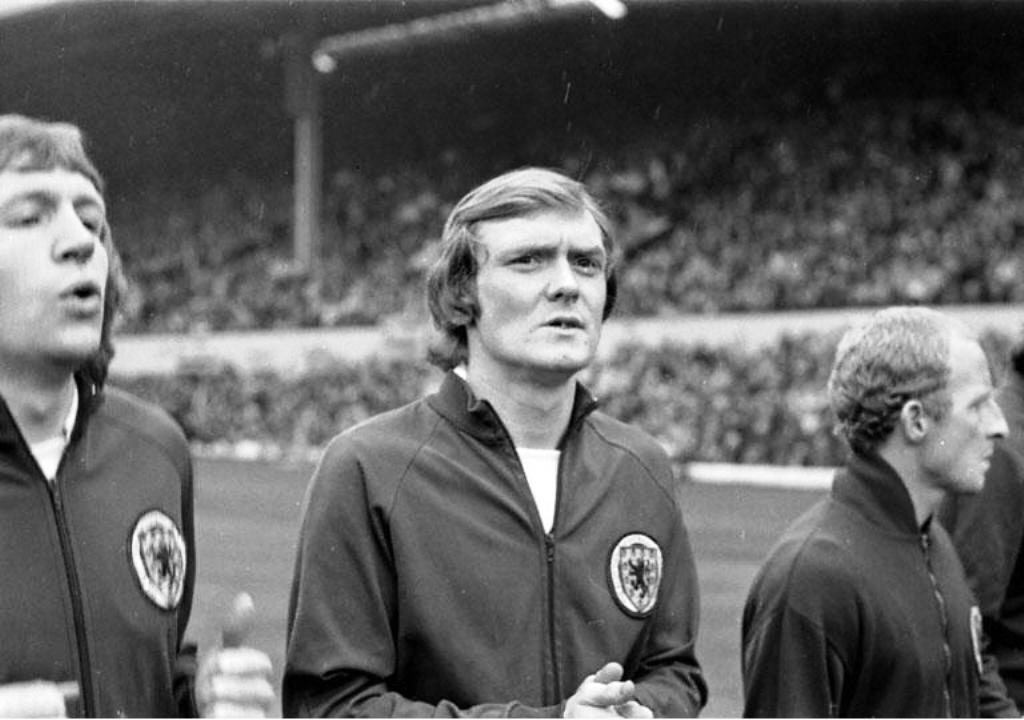 Next came Davie Hay, an excellent player with the unlikely nickname of "The Quiet Assassin". There had been a prolonged dispute about pay, Hay had at one point been suspended from the club, but by 1974 all seemed to have been settled. Hay went to the 1974 World Cup with Scotland, played brilliantly but was then transferred to Chelsea.
Sadly for Davie, he hardly played for them before an eye problem and other injuries ended his career. It was a shame he left Parkhead though, for a fully fit Davie Hay might have delivered Celtic's tenth League Championship in a row in 1975.
But now we come to one of the saddest chapters in Celtic's history. This was the departure of Kenny Dalglish in 1977. Dalglish had made up his mind he was going, and there was nothing Stein could do to stop him. This at least is the most commonly believed "take" on events.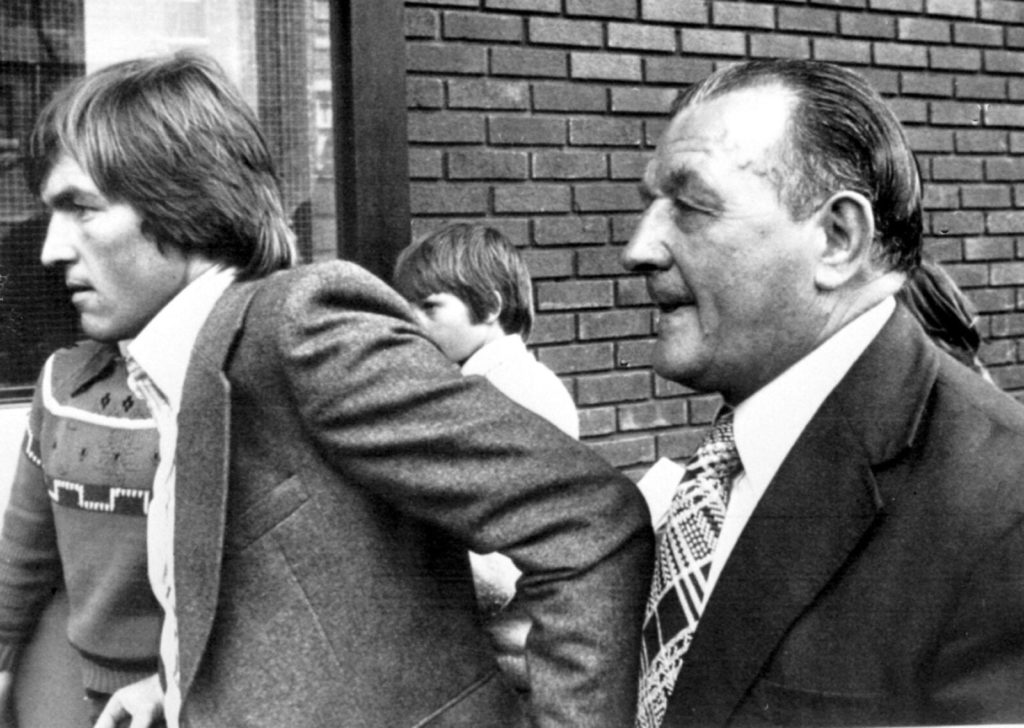 There were other stories. One hopes the rumours of "kickbacks" were rubbish – indeed they are highly unlikely – but whatever happened, the whole business broke Stein.
£400,000 was a considerable sum of money in 1977, and the money should have been put to good use to find a replacement. Instead Stein, still suffering from his 1975 road accident and affected badly by a few other misfortunes on the injury front, lapsed into a state of depression, unable to shake it off and cope with the new situation. Such buys that he made were disastrous and cheap. In playing terms, the loss of Dalglish was a blow, but it need not have led to the catastrophe that season 1977/78 was due to become.
It was ironic then that Jock's downfall come from a transfer, because his thirteen years at Celtic Park were characterised by some good deals in the market. The sad fact of 1977 however was that the world had changed from even ten years previously. Perhaps the Dalglish transfer and its tragic aftermath were nature's way of telling Jock that it was time to move on.
David Potter